New Build.
New Service.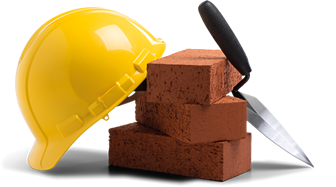 Our New Build Service.
Our New Build service is designed to ensure that you and your New Build clients get the best possible experience.
A prioritisation team for your New Build business
We've introduced a dedicated mortgage processing team and an Account Manager, to work on your cases and smooth the journey from enquiry to offer and completion.
This is in addition to the existing support of our field and telephone-based business development team who are always on hand to answer any questions that you may have.
These improvements mean that you should never be waiting long for someone to talk to about your cases.
When submitting cases, remember to use our submission requirements checklist to ensure that your customers get our quickest possible case turnaround.
View our submission requirements checklists
Ask the New Build team a question
Improved New Build lending criteria.
In response to feedback from our broker partners and developers, we've made some significant improvements to our lending criteria to help your New Build business.
As well as making our criteria more concise, we've also:
Increased our maximum LTV on new build properties to 90% on houses and 85% on apartments.
Introduced a clearer policy on Section 106, with respect to restrictive covenants, to benefit borrowers whose properties are subject to these agreements.
Simplified our policy on gifted deposits for new build homes. We now accept cashback or developer contributions, as long as the incentive is disclosed appropriately and the value does not exceed 5% of the purchase price or valuation, whichever is lower.
Search for this using our online criteria guide or download the revant criteria guide for more details on our Section 106 and gifted deposit policies.
To support these criteria changes, we've also extended our offer validity to six months to help your New Build customers at an already stressful time.
A clear valuation appeals process for New Build cases.
We understand that down valuations on New Build cases can cause delays and stress for your customers.
Therefore, if you feel a property has been incorrectly down valued, we have introduced a new process where you can supply information on comparable properties to support the purchase price.
The supporting information should be on comparable properties exchanged or sold within a 1 mile radius in the last 3 months and supplied on the following form.
For full details download the New Build valuation appeal form
Completed forms should be e-mailed within 30 days of the original valuation to
lbssecurecomms@leedsbuildingsociety.co.uk
A wide range of New Build products.
As well as our improved New Build lending criteria we also offer a competitive range of products that are suitable for New Build cases. Our range includes shared equity, shared ownership and Help to Buy equity loan mortgages. We also now accept remortgage applications from Help to Buy Equity borrowers.