Meet the TBDMs - Hamer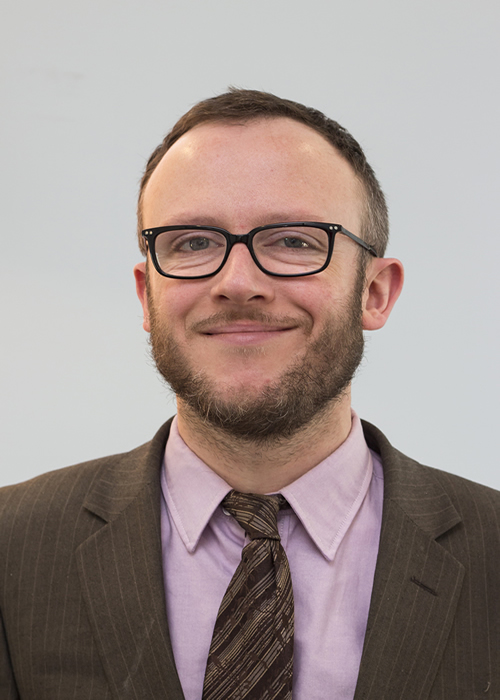 In our latest series, we'll be lifting the lid on what goes on behind the scenes when you call our Telephone Business Development Managers (TBDMs). First up is Hamer Garland, who has worked at Leeds Building Society for two years.
What is your background in the industry?
My first year at Leeds Building Society was in the insurance team, before I moved over to the TBDM team. I've been here for a year now and I love it. Prior to working at Leeds, I spent seven years in insurance as an investment analyst, but was no longer enjoying it. My favourite thing about my current role is being able to help people - not only the brokers but the customers at the other end as well. By helping the mortgage brokers you are indirectly helping the customer buy a new home, which is a great feeling and something I definitely didn't have when I worked in analysis analytics!
What are the most common enquiries you receive from brokers?
There is no such thing as a typical case in my job, which is one of the things that I love as no day is ever the same. At the moment, I'm seeing a lot of brokers with queries about affordable housing, whether that's Shared Ownership, Right to Buy or, most commonly, Help to Buy. There's been a big push from the Government to get people on the housing ladder, and we're seeing that trickle down into our work as we hear from a lot of brokers with first time buyer customers looking to make that first step.
On the other end of the spectrum, we see many queries from brokers with high net worth customers looking at Buy to Let. We are one of only a few lenders to lend on Holiday Lets so we get a lot of questions through from brokers on how this works and what our criteria is.
What is the most interesting case you've ever worked on?
While there are many general enquires, there are many calls we get through about specific cases, and in those instances the TBDM has to work together with the broker to come up with a solution. Often in these cases, there are a lot of things going on in the background of the case and piecing it together to come up with a solution can often feel like a jigsaw puzzle! While we can't advise, we can put possibilities to the broker that they maybe hadn't considered before.
I had one case where a broker was trying to find a mortgage for a sole trader whose profits were decreasing year on year. When we dug a little deeper we found this was due to the customer's recent health and personal problems. When we are faced with cases with extenuating circumstances such as this, we like to take a common sense approach and see if we can't re-examine our usual rules to come up with a solution. In this case it was possible to find a suitable product for this customer. The broker was ecstatic, as he had really struggled to find a mortgage for this customer until he came to us.
What's been your proudest moment since joining the team?
With the recent Stamp Duty changes going through in April, we understandably had a lot of calls from brokers looking to complete cases ahead of the deadline. I had three different Buy to Let cases that I had to go above and beyond in ensuring they went through before the deadline. I managed to get all three cases completed and had some great feedback from the brokers

To speak to one of our TBDM team about general enquiries or specific cases, call 03450 50 5555.
We may monitor and/or record your telephone conversations with the Society to ensure consistent service levels (including colleague training).