Celebrating a year of partnership with parkrun
One whole year has passed since we announced our partnership with parkrun and what a brilliant year it's been.
Like us, parkrun supports the importance of community togetherness and it's one of the big reasons we chose to partner with them.
Our support will help ensure parkrun stays free for everyone and it will enable parkrun to bring even more people together to connect with their local communities.
To mark our 1st anniversary we're looking back at some of our highlights from the past year.
Our parkrun highlights
Launching our 3 year partnership
Back in May 2017 we couldn't wait to finally announce our 3 year partnership with parkrun.
We celebrated our new partnership with a launch event at Woodhouse Moor which is also the location of the first parkrun outside of London! It was a great turnout with over 500 parkrunners at the event and plenty of our colleagues volunteering and running too. Our Chief Financial Officer even got involved as tail runner (complete with tail!).
Community Heroes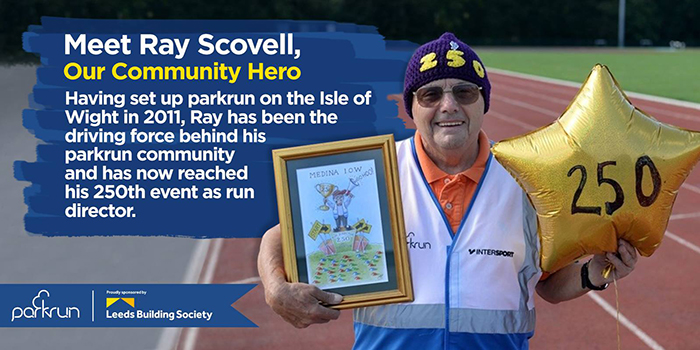 We celebrated all things community back in July when we launched Community Heroes. The campaign encouraged parkunners to nominate that someone special who gives their all to the parkrun community. Over the following months we put the spotlight on the true heroes of parkrun by giving the winners some well-deserved recognition, and inspiring others to follow in their footsteps.
Our parkrun Together campaign
In September we encouraged everyone to get involved with their local parkrun be that through walking, jogging, running or volunteering. We asked you all to bring a friend, a neighbour or someone who'd enjoy being a part of the parkrun community. Lots of you got behind the campaign, and over 675,000 took part in parkrun throughout parkrun Together month.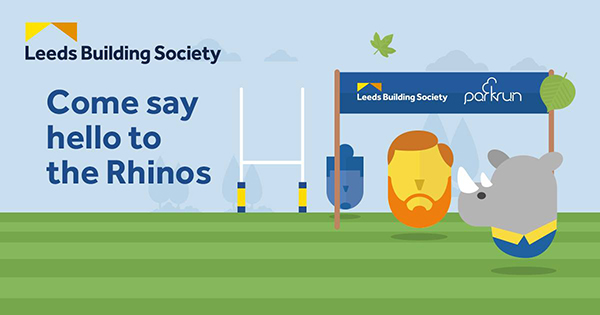 Bringing our partners together
To celebrate the launch of parkrun Together, some of the Leeds Rhinos players got involved at their local parkrun too. They took to cheering everybody on at Woodhouse Moor parkrun and it was great to see our two partnerships brought together.
parkrunxLeedsBuildingSociety
Earlier this year we held a competition through our social channels, encouraging parkrunners to tell us about that someone special who makes a difference to their parkrun experience. We absolutely loved reading all of the stories shared with us. parkrun really is a fantastic way of bringing people together and this campaign showed us just how much the Saturday morning run does just that.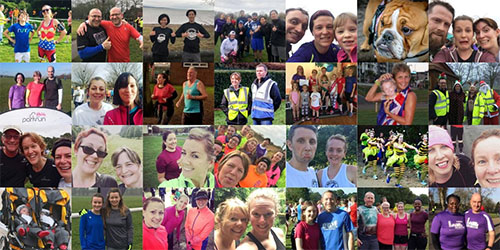 What's next?
2018 sees the launch of our Community Reward Scheme. It's all about recognising the huge role that parkrun plays in helping people engage with their local communities. The scheme provides funding and volunteer support to projects that help and improve local parkrun communities.
Find out more about our Community Reward Scheme
Loved by parkrunners
"Delighted that parkrun has chosen to partner with one of the few financial mutuals. Strong values, strong membership, strong community!" – Steven
"Welcome to the #parkrunfamily" - Amy
Loved by colleagues
"I love this new partnership. Having been a parkrunner and volunteered with them, they are a great fit for us!!" – Helen
"Loving the new sponsorship deal, supporting the community and encouraging an active lifestyle right across the country!" - James