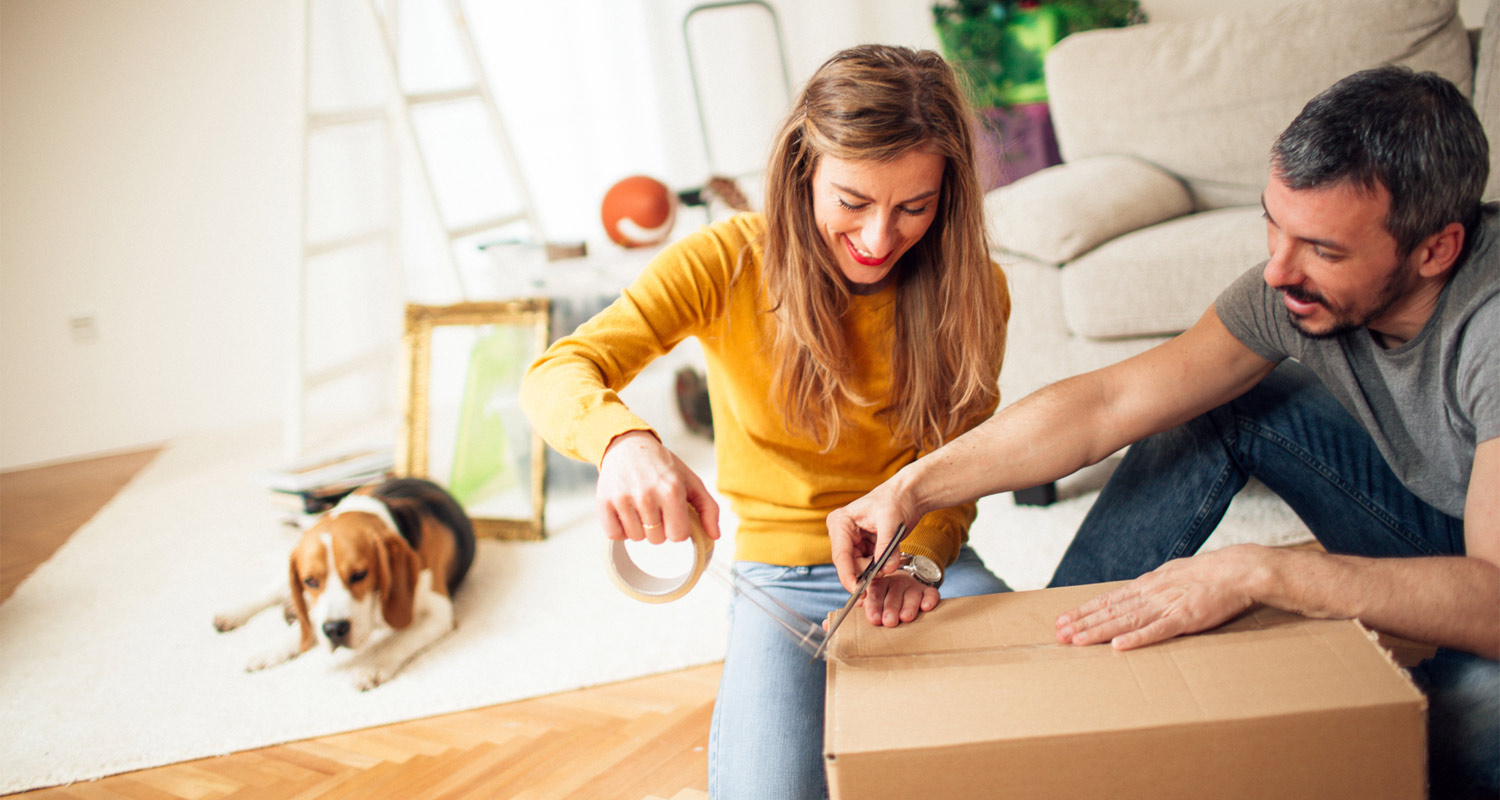 Can you buy a house now we're in lockdown?
The mortgaged property (which may be your home) may be repossessed if you do not keep up repayments on your mortgage
There's likely one big question on prospective homebuyers' minds – is it even possible to buy a house right now? With the latest lockdown measures and economic uncertainty, many people are wondering about their next move.
The good news is, while you may have put plans on hold during other lockdowns, the rules have changed enough to get the wheels back in motion for many. This time, the Government has said that "you may leave home to fulfil legal obligations, or to carry out activities related to buying, selling, letting or renting a residential property" – meaning you can still buy or sell properties during lockdown.
However, there may be a few extra points to consider.
Count your pennies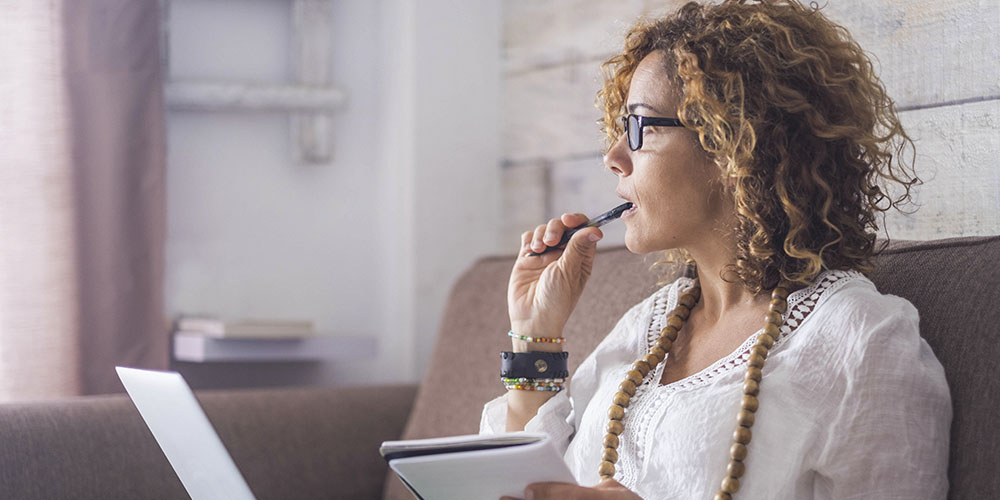 If you have less than 10% to put down as a deposit, you might find that you have a limited number of mortgage options open to you. But with a 10% deposit, you should still have some options. Things are also changing quickly, so you may find yourself with increasingly more choice as the situation develops.
It's also worth noting that, while the residential mortgage market has changed a lot, many lenders still require similar deposit amounts for buy to let mortgages* now compared to pre-lockdown. This is because lower loan-to-values (LTVs) and higher deposits tend to be more common in this market.
Consider your options
If you've got your heart set on buying in 2021, you may want to look at some other types of mortgages that could help get you there.
Matt Bartle, our Director of Products, says, "A shared ownership mortgage could be a great option for those with smaller deposits saved, allowing you to put down from as little as 5% with Leeds Building Society - and that's based on the share of the property you're buying, not the total property value. Please keep in mind, however, there are different rules around these schemes you'll need to understand. It may also be worth seeking independent financial advice before changing your plans, allowing you to fully consider all options."
Get moving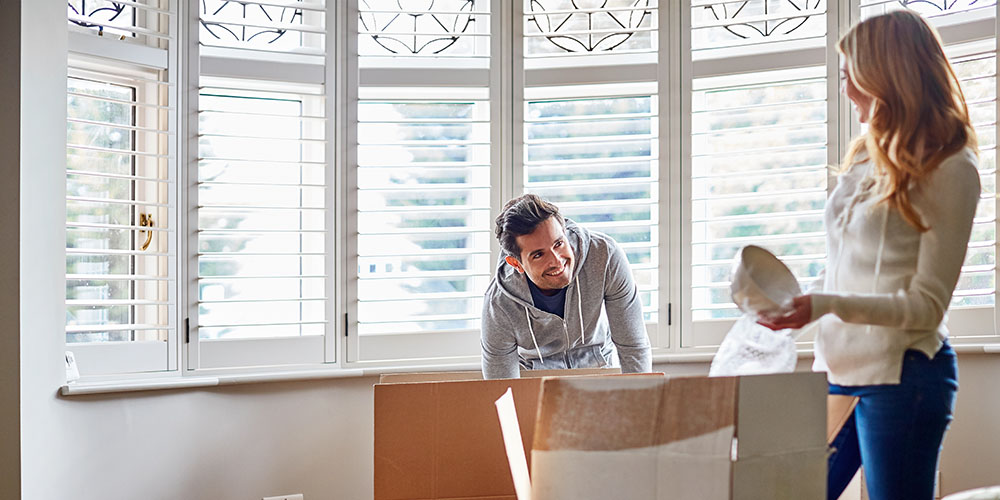 Finding a mortgage that works for you is a significant step forward, but once you've done that there are just a few more things to consider.
Although home buying is allowed as an essential activity, there could still be delays – for example, if your conveyancer or someone in the homebuying chain falls ill and needs to self-isolate. Make sure to keep this in mind when you agree any timescales with the seller, as these kinds of delays might be unexpected.
Another thing to keep in mind is how much help you can get when it's time to finally move. You should still be able to hire professional movers to help pack and transport your stuff, but it's less likely your friends and family will be able to get involved. Keep an eye on government guidance though, as restrictions are constantly changing.
Other things that may be affected by restrictions include dropping stuff off at tips and buying furniture. It's worth checking if your local waste site is open and whether you need to book in advance. And when you're buying furniture, make sure they're offering delivery or click and collect to a nearby store.
By the time you finally get inside your new house you may have truly mastered the art of patience!
Looking forward
Lenders always want to help people get on the housing ladder, but only in a safe and responsible way. So, while the future is still uncertain, mortgages could be risker than usual for lenders to provide.
You can be safe in the knowledge that we're closely monitoring the situation, and we'll make sure to update our members when the risk has reduced enough to offer a wider range of mortgages. Our amazing team of advisors are also more than happy to speak to you about your circumstances, and how we can help you achieve your dream of owning your own home.
THIS ARTICLE IS INTENDED AS SUMMARY INFORMATION ONLY. NO RELIANCE SHOULD BE PLACED ON THIS ARTICLE.
*BUY TO LET MORTGAGES WHICH ARE FOR BUSINESS PURPOSES ARE EXEMPT FROM FCA RULES. APPLICANTS MUST BE AGED 18 YEARS OR OVER. MORTGAGES ARE SUBJECT TO ELIGIBILITY, STATUS AND FINANCIAL STANDING.