Can you buy a house now lockdown is easing?
The mortgaged property (which may be your home) may be repossessed if you do not keep up repayments on your mortgage
There's likely one big question on prospective homebuyers' minds – is it even possible to buy a house right now? With social distancing, bubbles and economic uncertainty, many people are wondering about their next move.
The good news is, while you may have previously put plans on hold due to lockdown, restrictions have now eased enough to get the wheels back in motion for many. Physical mortgage valuations are now possible, as well as property viewings and surveys.
However, there may be a few extra points to consider post-lockdown.
Count your pennies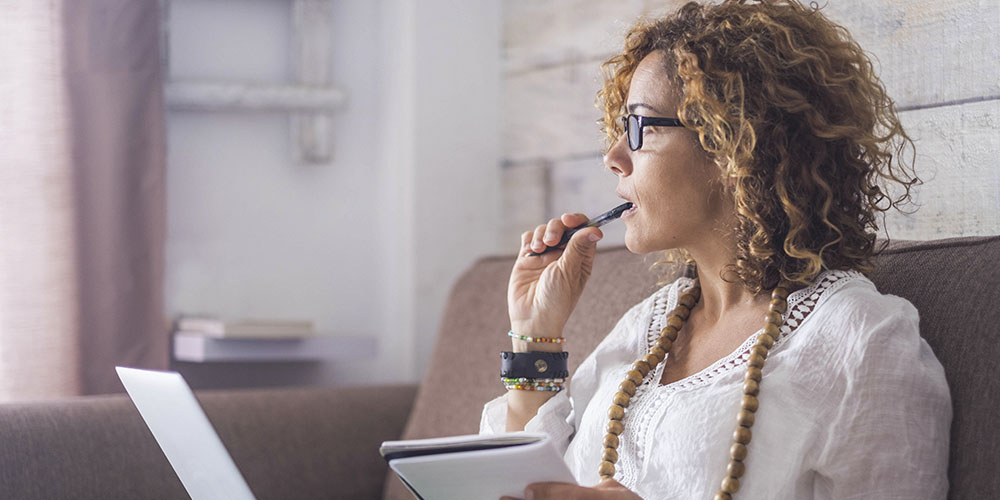 If you have a deposit of at least 15% to put down you should still have plenty of mortgage options. However, you might find fewer options available if you don't have a large deposit to hand.
This may be particularly relevant to first time buyers, especially as Which? found that deposits average at as little as 11% in some UK areas. This could slightly miss the mark on the deposit amount required currently by certain lenders, and stretching any further may simply be out of the question for some.
However, it's also worth remembering that Stamp Duty rates have been temporarily reduced until 31 March 2021. That means you won't pay any Stamp Duty on a residential property costing up to £500,000. So this could help you cut costs when buying a new home.
And bear in mind that things are changing quickly as restrictions ease, so you may find yourself with increasingly more choice when it comes to mortgages.
It's also worth noting that, while the residential mortgage market has changed a lot, many lenders still require similar deposit amounts for buy to let mortgages* now compared to pre-lockdown. This is because lower loan-to-values (LTVs) and higher deposits tend to be more common in this market.
Consider your options
If you've got your heart set on buying in 2020, you may want to look at some other types of mortgages that could help get you there.
Matt Bartle, our Director of Products, says, "A shared ownership mortgage could be a great option for those with smaller deposits saved, allowing you to put down from as little as 5% with Leeds Building Society - and that's based on the share of the property you're buying, not the total property value. Please keep in mind, however, there are different rules around these schemes you'll need to understand. It may also be worth seeking independent financial advice before changing your plans, allowing you to fully consider all options."
Get moving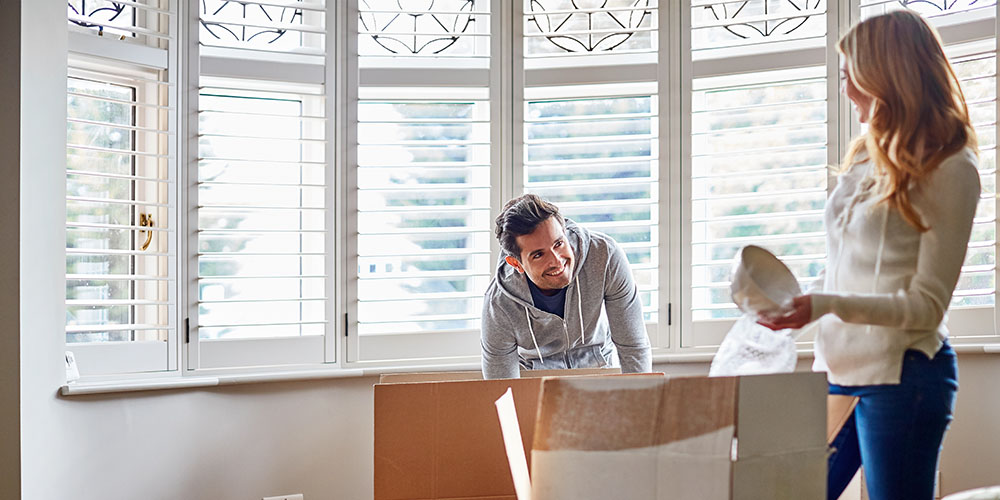 Finding a mortgage that works for you is a significant step forward, but once you've done that there are just a few more things to consider.
As physical valuations were impracticable for several months, there's probably a backlog for lenders to work through. As a result, you may find yourself waiting a little longer than usual for this to be completed. Make sure to keep this in mind when agreeing any timescales with the seller, as they may not expect this delay and will probably want to keep the chain moving as quickly as possible.
Another thing to keep in mind is how much help you can get when it's time to finally move. You may have been planning to rope in some friends and family, or even hire professional movers, to help pack and transport your stuff over to your new place. However, current restrictions may not allow for this, as it could involve people from different households being in close contact and under the same roof. Keep an eye on government guidance though, as restrictions are constantly changing.
Other typical moving activities that may be affected by restrictions include dropping stuff off at tips and browsing stores for furniture. Most of these places are open now, but will likely limit the number of people allowed in at once so you may find yourself queuing outside.
By the time you finally get inside your post-lockdown house you may have truly mastered the art of patience!
Looking forward
Lenders always want to help people get on the housing ladder, but only in a safe and responsible way. So, while the future is still uncertain, mortgages could be risker than usual for lenders to provide.
You can be safe in the knowledge that we're closely monitoring the situation, and we'll make sure to update our members when the risk has reduced enough to offer a wider range of mortgages. Our amazing team of advisors are also more than happy to speak to you about your circumstances, and how we can help you achieve your dream of owning your own home.
THIS ARTICLE IS INTENDED AS SUMMARY INFORMATION ONLY. NO RELIANCE SHOULD BE PLACED ON THIS ARTICLE.
*BUY TO LET MORTGAGES WHICH ARE FOR BUSINESS PURPOSES ARE EXEMPT FROM FCA RULES. APPLICANTS MUST BE AGED 18 YEARS OR OVER. MORTGAGES ARE SUBJECT TO ELIGIBILITY, STATUS AND FINANCIAL STANDING.