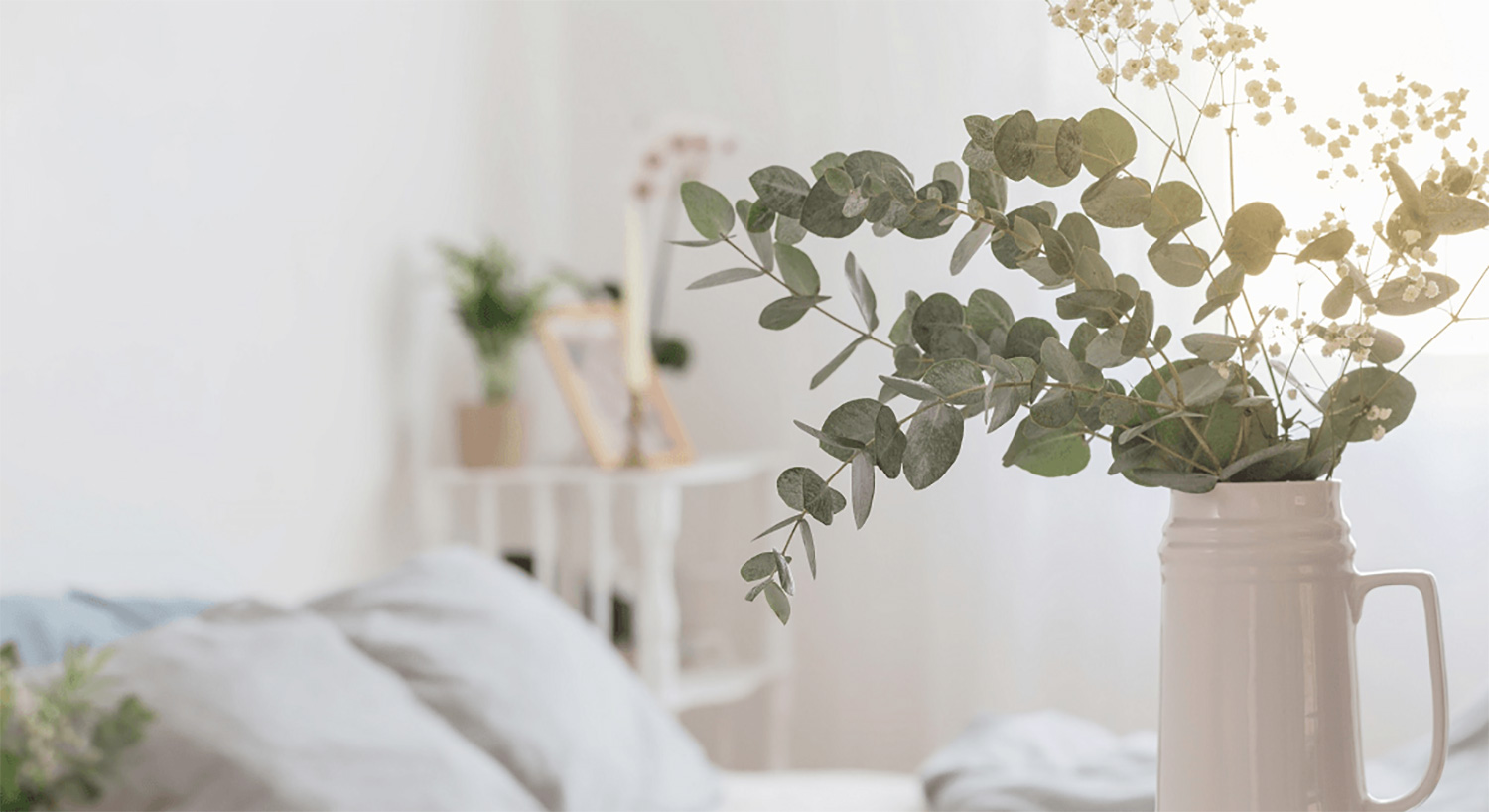 Five DIY hacks to try at home
Most of us are spending a lot of time indoors lately, and there are only so many box-sets to binge or baking recipes to attempt! As the May bank holidays approach, we're turning our attention to improving our home and making it a nicer place to spend our days. However, most shops are shut right now, so we've challenged ourselves to only using stuff we already have in.
Take a look at our list of DIY hacks below, and consider trying your hand at something new this month…
Picture this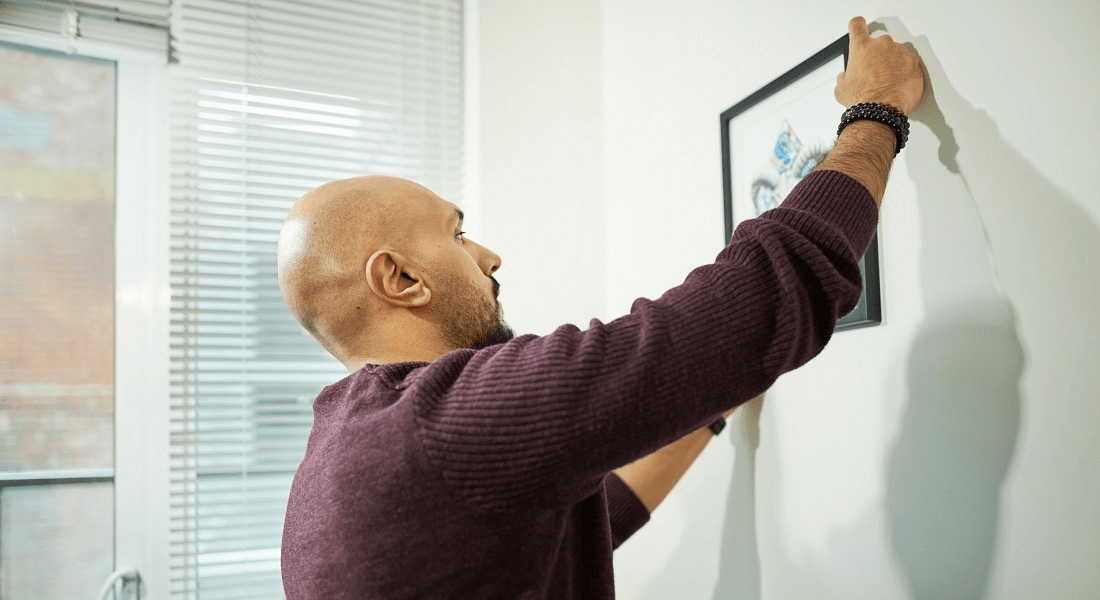 If you're anything like us, you probably have dozens of pictures scattered around your home, with no rhyme or reason to their locations. Bring all your loved ones together (stay-at-home style) by creating an attractive feature wall with your framed photos and favourite art pieces. No more staring at empty walls!
Clean eating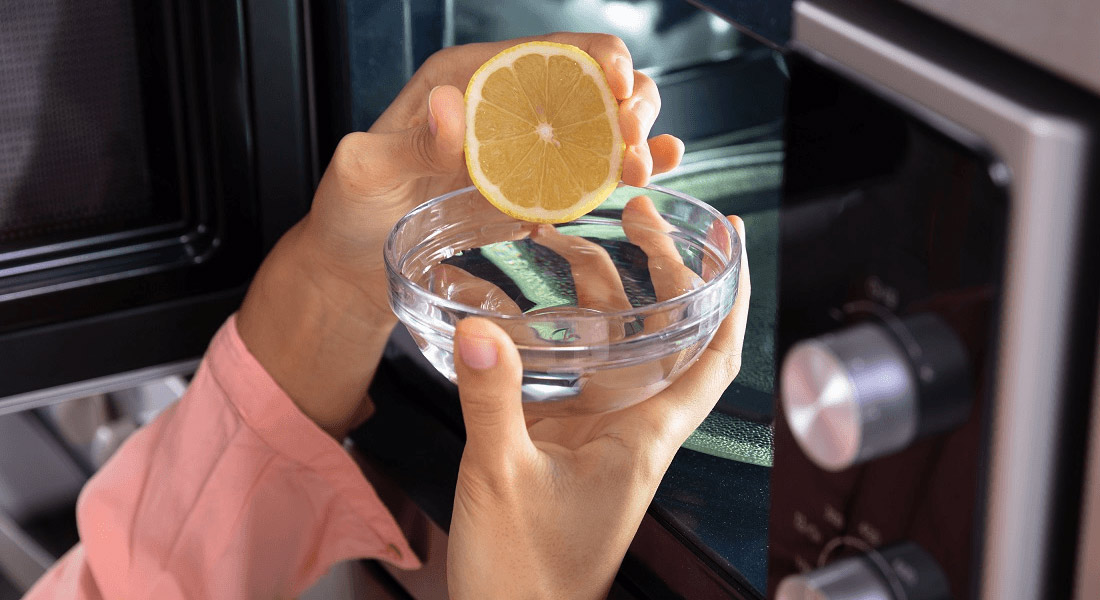 One quick 2-in-1 hack involves very few components: a lemon, a bowl and some water (oh, and a microwave). Simply pop a bowl filled with boiling water and half a lemon in your trusty ready-meal zapper to eliminate both stains and bad smells. After a minute of 'cooking', lightly wipe down the inside of the microwave and watch the dirt disappear like magic.
A little rusty
Those of us lucky enough to have gardens are likely to be spending a lot of time in them at the moment. While gardening is a fun and productive time-killer, it's important to remember to look after those tools. They look strong and sturdy, but need a little TLC like the rest of us!
One handy tip is to store the tools (handles up) in an old plant pot filled with sand. Not only will this help protect your tools from rust, it's also a very nice storage solution.
Blooming handy
A home always seems to feel happiest with flowers around the place – especially when we're all spending so much time indoors. But who has enough vases? Turns out we'd run out of vases after the first bunch!
After searching our homes for alternatives, we found that teapots and jugs are great, if slightly quirky, options.
Read the rainbow
If you can't get hold of any flowers, try decorating your home with books! Instead of ordering your books by author or topic (or shoving them haphazardly into the shelves), change things up and group them by colour. There are lots of ways you could do this, but we found that putting them in rainbow order creates the best effect.
Depending on how many books you have, this could kill quite a bit of time as well as brightening a corner of your home.
We hope you have as much fun trying these hacks as we did. Please do let us know on Facebook or Instagram if you give them a go – we'd also love to hear about your own DIY ideas!