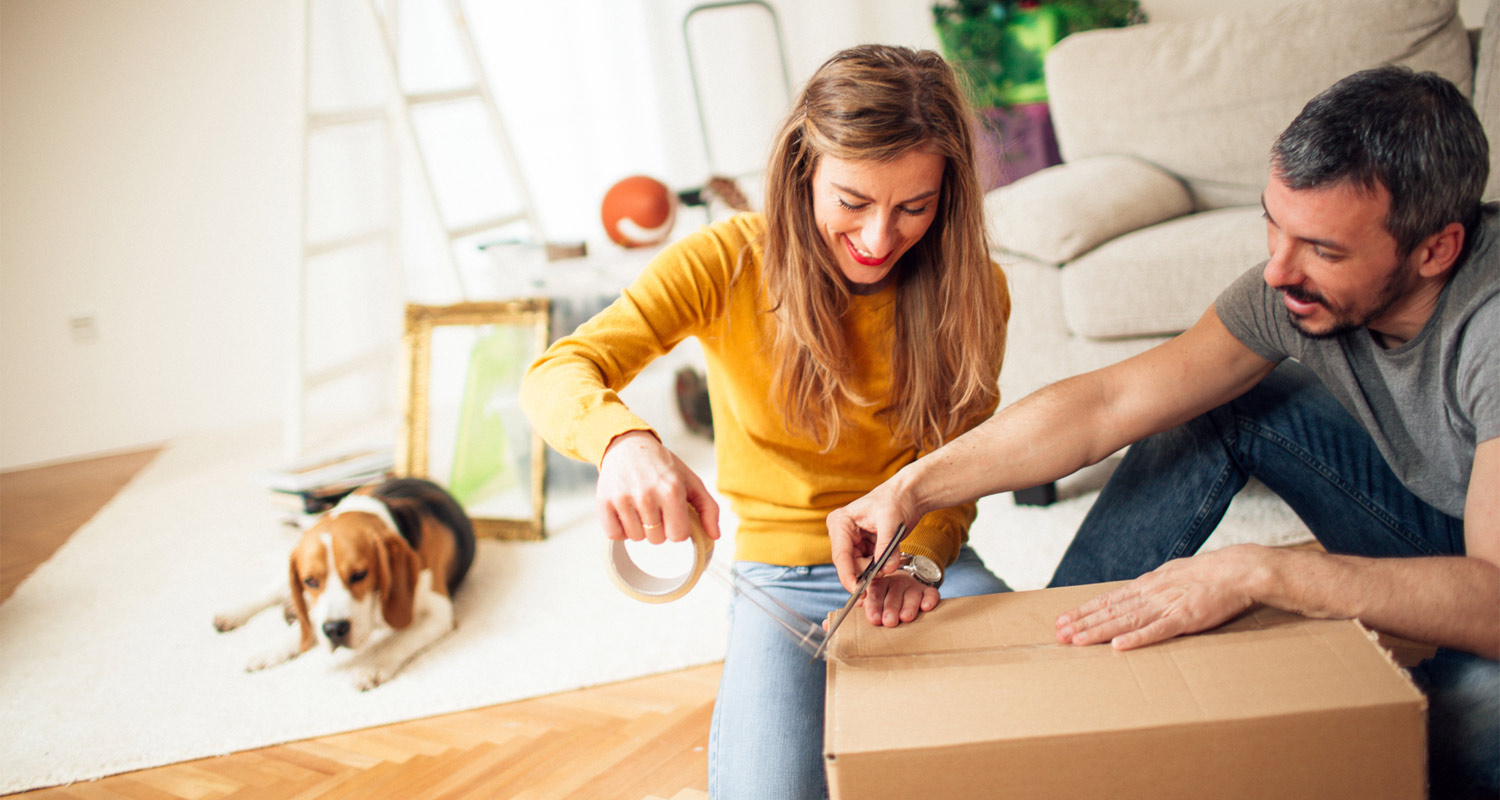 How to view a house like a pro
Knowledge is power
There's no denying, viewing properties is an exciting time for anyone. You get to step inside what potentially could be your new home. Whether you're joining the property ladder or climbing up it, you should follow these top tips and arm yourself with as much knowledge as possible before you decide to make that offer.
Keep a level head
When you enter a property for the first time it's very easy to mentally move in. You might start to place your furniture in the different rooms and picture yourself living there. That's not a bad thing to do, but try your best to keep a level head before you fall in love with the place. For that initial viewing, aim to focus on the bricks and mortar. Take time to weigh up the pros and cons before you get too attached. Ask the estate agent to show you the property as they won't hold the same sentiments as the seller.
Follow our remaining steps to gather as much information as possible on the property and the surrounding area before you make any decisions. Remember, it's a huge investment - most likely the biggest purchase you'll ever make so don't enter into anything until you're 100% sure.
Size matters
When walking around the property try to gauge how much space there is. You might think there's enough room now but consider your future plans. Ask yourself the following questions:

• How long do I envisage living in the property?
• What might happen during this time? (are children/pets in the pipeline?)
• Is there room for friends and family when they visit?
Locate all those handy cupboards, discover places where you'd hide the ironing board and vacuum cleaner and take a look in the attic. This could provide fantastic storage space and potentially a part of the house that could be converted if you ever need more space in the future.
Here comes the sun
Which way does the house face? Ideally you would want the property to be south facing as this will get the most amount of sunlight during those long summer days. A house flooded with light is much more inviting than one shaded by its position. You could ask this question to the estate agent or vendor or, alternatively take a compass or use an app on your phone to determine the exact direction of the property.
Home Improvements
Another thing to keep in mind while you look around is areas for improvement. Can you see any opportunities to add value to the property? Maybe the attic could be converted or an extension could be added to the back of the property. Consider how much you would be willing to invest in the property and how much you could get if or when you decide to sell.
The price is right, right?
It's important to check out the local competition. If a property has caught your eye, you should see how the price compares to similar properties on the market in the area. Go and view these properties and it will give you a good idea as to whether the asking price seems fair or not.
It's all in the detail
The more research you do on the property and the area, the better. Get clued up! Find out what the council tax band is and take a look at the energy performance certificate (the seller or estate agent can get you this). Does the property have a shared driveway or garden? It's important to ask any questions you have regarding land prior to moving in. After all, you don't want to get caught up in any disputes over land ownership. You might even want to check out the areas internet speed too. This can be a deal breaker for some.
Get on the case
Really take time to inspect the property you are viewing. If the duration of your viewing is less than 20 minutes you probably haven't spent enough time checking out the following:
Test the taps – how is the water pressure?
Switch on a light – ask to see the fuse box. It's a good indicator as to the state of the wiring in the house
Try opening and closing the windows - Is the paint cracked around them? Is the double-glazing intact?
Look out for any cracks in the walls & around the windows – anything major could suggest subsidence
Check for damp – you may not be able to see it but you might be able to smell it. If the room has been freshly painted it could have been done to hide damp patches
Go outside - look at the roof and drainage. Check for loose tiles and again, keep your eyes peeled for cracks
If you spot anything worrying you can seek professional advice. Don't ignore anything that gives you cause for concern; you'll only come to regret it later.
Once, twice, three times…sold!
You should never make a decision after just one viewing. Even if it's love at first sight, take your time and go back until you're happy and all your questions have been answered. The second visit may reveal things you initially overlooked and you might feel differently on reflection.
When you first visit a property make a note of the time. The area may seem lovely and quiet while you're there but you most certainly need to go back at different times to see if this is a true reflection. You never know, the area could be hit by a wave of rush hour traffic come 5pm.
For local people
Really get to know the area you're viewing properties in before you commit to anything. Walk around and while you do, think about the following:
Where are the shops, pubs, schools, dentists and doctors?
Is it a busy area at peak times?
What's public transport like?
Look up…is the location under any flight paths?
Neighbours can fill you in on what the area is like and do some Googling – you'll discover a wealth of information on the web.
Be nosy
Don't be afraid to do some digging and ask the seller or estate agent any questions you may have. Ask things like why are you moving, what are the neighbours like and what's wrong with the area!? You probably won't discover anything earth shatteringly bad but it doesn't hurt to be that little bit cynical in this situation.
You may also want to read 10 mistakes to avoid when buying your first home.