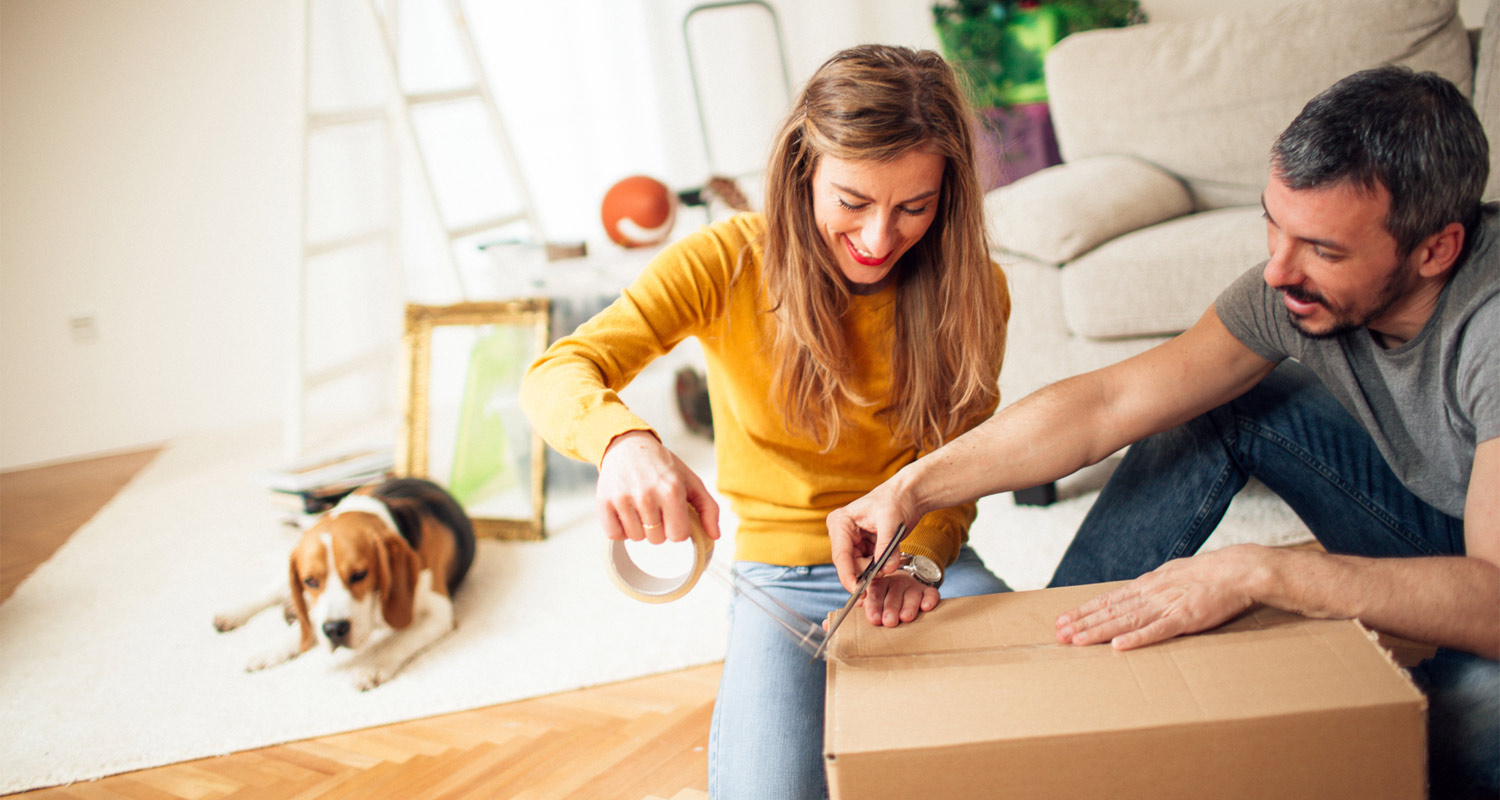 To renovate or move? 5 things to consider
Warning: THE MORTGAGED PROPERTY (WHICH MAY BE YOUR HOME) MAY BE REPOSSESSED IF YOU DO NOT KEEP UP REPAYMENTS ON YOUR MORTGAGE.
Renovate or move?
Is it better to renovate and improve your current home, or move to a new place? If you're one of the thousands of homeowners puzzling over that question, you'll know there's rarely an easy answer.
So let us help. Here are five key factors to consider.
Should I renovate or move?
1. Plan and budget
For many homeowners, the most important factor when deciding to renovate or move is cost. So the first thing you need to do is work out how much you're willing to spend and what you can get for that money.
To do that, you need to budget and plan meticulously.
If you're leaning towards renovating...

Planning is particularly important if you're renovating, because the cost of renovating can vary dramatically. You need to keep track of your spending.
Make a list of what you need to do to your property, and be strict with yourself when you make it. Focus on what you really need to do, and try to leave off those things you can live without.
Once your list is made, try to stick to it as closely as you can. It can be tempting to throw in loads of extra improvements once the work gets started, but this can massively increase the overall cost of the renovation.
Think about the future too. Do you have plans to sell your home later? If so, do your research, and check that the renovations you're making will actually add value.
2. Think about your location
So you've made your renovate vs move list, and there's a clear winner in terms of costs. But there are other things to think about too - not least the location of your current property.
Your current home might be in the perfect location. You might be near family, or have strong ties to the local community. Or maybe it's just really convenient, with public transport, good schools and the nearest doctor's on your doorstep.
A great location is a rare thing. If you can't find a new house in a similarly great place, it might be better to renovate than move, even if it is a bit more expensive.
On the other hand, you might not like where you live, or it might not be suitable for you in the future. If you're thinking of having children, for example, you might need to be closer to schools and public transport. Even if renovating is cheaper, it might be wise to move to get to a better location.
3. Think about emotional attachments
And then there are the intangible things. The things you can't put a number on. Money's important, and getting the right location is great, but don't ignore how you feel.
You might simply love your house, and can't bear to leave it behind. If it makes you happy, it might be worth staying put and renovating, even if the house does have a few problems you can't fix.
4. Consider if the property is suitable for renovating
Before you make your decision, you need to know whether your property is suitable for renovation.
Will you need planning permission? If so, will you be able to get it? Making structural changes, such as knocking down walls or adding doors, usually requires planning permission, but internal changes are generally okay. There are exceptions to this, though, so you'll need to do your homework.
And if you want to extend your house, you'll need to check the boundaries for the garden. There may be strict limits on how big your property can be.
Checking the structure of a house isn't easy, so it might be worth getting in touch with a professional. A property surveyor can help you avoid any costly mistakes.
5. Consider all the costs
So you've made your budget and put together a meticulous plan, but be sure to take into account the less obvious costs of renovating or moving.
For example...
If you're leaning towards renovating...
Storage: If you renovate, you might have to store some of your stuff elsewhere while the work's being done
Pets: Dogs and cats might need somewhere else to go during the renovation, away from all the mess and work going on in your home
House surveys, to check that your house is suitable for renovating
Professional fees: depending on what you want to do with your house, you might need to hire surveyors, architects and other professionals
And if you're leaning towards moving...

Arrangement fees
Valuation fees
Survey fees
Stamp duty
Conveyancing fee
Land registry fee
Moving fees
You might not have to pay all of these fees, but just a few of them can add a lot of money to the overall cost of buying your new house.
So, should you renovate or move? In the end, it all depends on what you find important. Weigh up the costs, consider what you'll want in the future, and follow what really makes you happy.
This guide is intended as a summary only and does not constitute financial or legal advice given by Leeds Building Society. No reliance should be placed on this guide. We recommend that you seek independent financial/legal advice if you have any questions or queries.