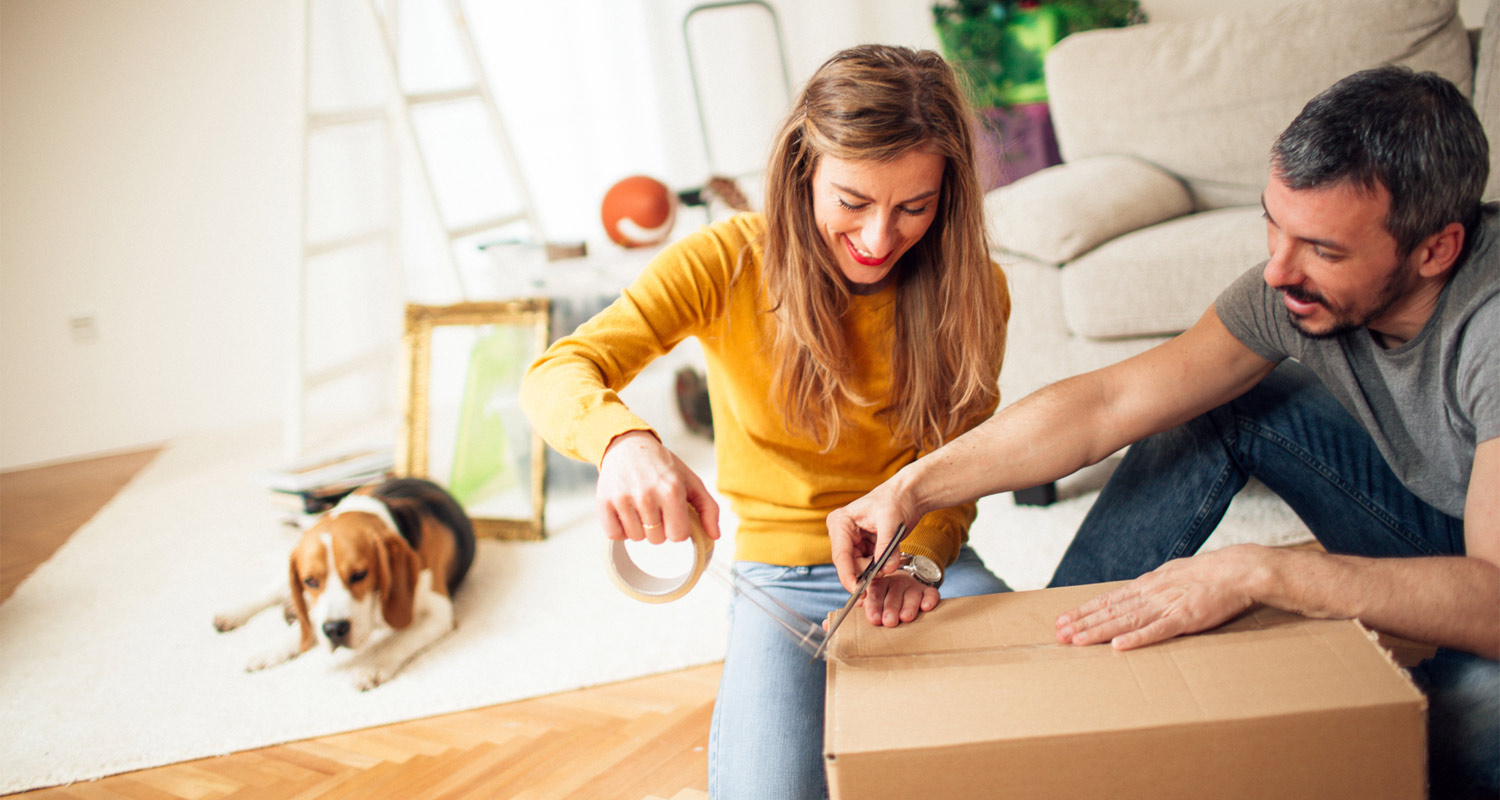 Self-managed landlords: how to choose tenants you can trust
With the new Tenant Fees Act coming into force recently – and more legislation to unpick and understand – it's as good a time as any to talk about choosing tenants for your rented property.
The difference between a good and a bad tenant can be huge. We're not only talking cost, but personal implications like time and stress too. So how can you make things as easy as possible?
A few things to think about
Lots of people use letting agents to do all the sorting and managing on their behalf when it comes to renting to the right person. But naturally that comes at a cost.
So what about if you're going it alone? Here are a few things you might want to have a think about when it comes to choosing trustworthy tenants.
Be proactive – plan in advance and advertise early. It'll be much harder to find the right person if you're rushing. People also place 'room wanted' ads on online platforms, so why not get in contact with them as well as waiting for people to come to you?
Stay safe – scammers work on both sides of the renting relationship. Keep your contact details hidden from the general public. Be suspicious of anyone who's keen to sign up to a long term tenancy without ever viewing the property, tenants who overpay and those who want to pay large sums of money upfront.
Be available – try to be flexible with viewings as people might be trying to work this around their 9 to 5. Offering a Skype viewing could be hugely helpful for someone who's relocating. You could even consider providing two contact methods, so if you miss a phone call applicants can follow up with an email. It's competitive out there so the easier you make it for potential tenants, the better.
Check, check, check:

Do they have a stable job? Can they afford the rent, bills and to live comfortably on the salary they're on? Or will they need a guarantor? Can you confirm their salary with their employer?
Do they have the right to rent? Have you seen original copies of the correct documentation to prove this?
Have you done a background check?
Have you received a reference from a previous landlord(s)?
There are a lot of companies out there who can do these checks for you online. But remember with the new Tenant Fees Act 2019, this cost can no longer be passed back on to the tenant.
Trust your gut – we don't give our instincts enough credit when it comes to meeting new people. What was your first impression of the applicant? Were they polite and friendly? Did you have an honest chat? If something doesn't feel right, don't force it – even if the references stack up.
Know your local market – do your research on the area. Have you got the price point about right? Are you advertising in the right places and in the right way to attract your ideal tenant? Treat your property like a business and stay professional throughout to attract a tenant who treats your investment with the same level of respect.
Study up - if you're a self-managed landlord, it may also be worth finding a short property management course to help you get to grips with your responsibilities and legal requirements.
In the meantime, take a look at our Knowledge Base for landlords for some more useful tips and tricks.
This guide is intended as a summary only and does not constitute legal advice given by Leeds Building Society. No reliance should be placed on this guide and you must make your own decisions, we recommend that you seek legal and/or financial advice if you have any questions or queries.