How to look after your home through the winter months.
Damage to your property can be a real drain on your bank balance, and a difficult situation to handle. Knowing a few small things you can do around the home can be key to avoiding tricky and expensive situations should your home be hit by bad weather or flooding. Whether it's quick fixes like keeping drains and gutters clear or something more long term like replacing a roof that may struggle to bear the weight of a heavy snowfall, there's plenty that can be done to limit potential damage to both your home and bank balance!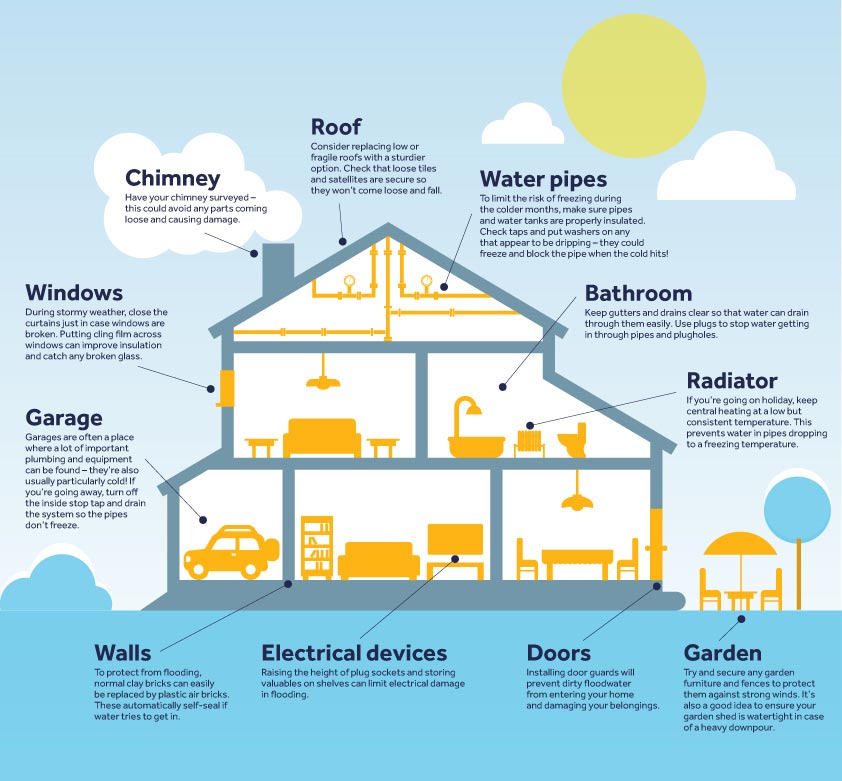 Home Insurance from Aviva
Through our partnership with Aviva, you can arrange flexible, straightforward home insurance built around you. Cover is simple and looks after your home and its contents, replacing new for old when damaged, lost or stolen. You can also choose from flexible options to insure against accidental damage and to protect your things when you're away from home (exclusions and limitations apply).
Find out more about Home Insurance from Aviva
Get an online quote
Interested in home insurance arranged by us?
Get a quote now
More information about Home Insurance
Buildings and contents insurance arranged by Leeds Building Society is underwritten by Aviva Insurance Limited. Registered in Scotland, number 2116. Registered Office: Pitheavlis, Perth PH2 0NH. Authorised by the Prudential Regulation Authority and regulated by the Financial Conduct Authority and the Prudential Regulation Authority. Financial Services Registration number 202153. Aviva Insurance Limited may decline to quote in some circumstances.
This guide is intended as a summary only and does not constitute legal advice given by Leeds Building Society. No reliance should be placed on this guide and you must make your own decisions, we recommend that you seek legal and/or financial advice if you have any questions or queries.