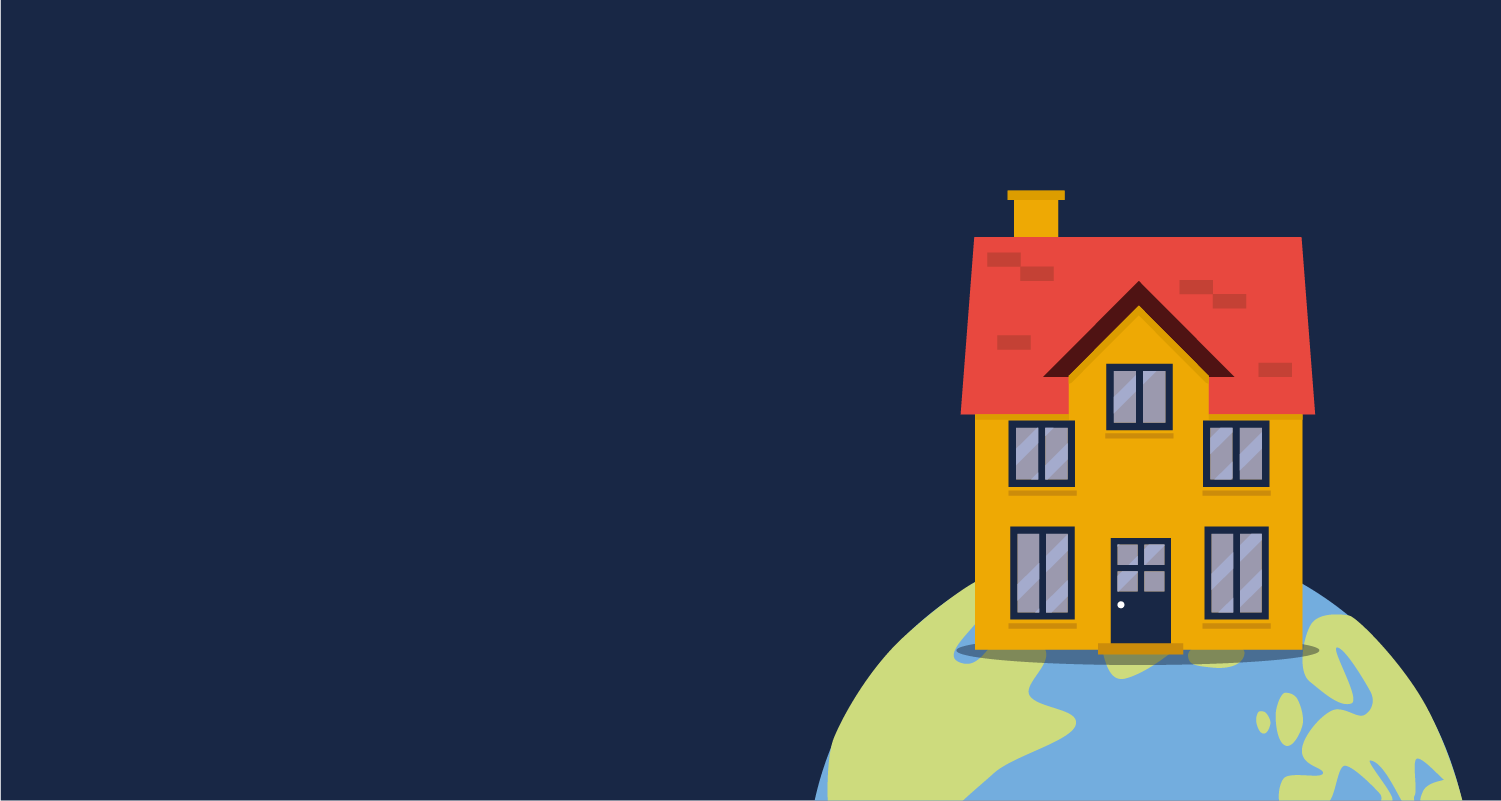 We're helping the planet with our unique carbon offsetting fixed rate mortgages
The mortgaged property (which may be your home) may be repossessed if you do not keep up repayments on your mortgage
Taking action against climate change has never been more important. That's why we're now offsetting the forecast environmental impact of an average property during the fixed term on any of our new purchase 95% LTV (loan to value) mainstream residential fixed rate mortgages, whatever the property's EPC rating.


Why are carbon emissions a problem?
Climate change is largely a result of the greenhouse gases produced by using fossil fuels - oil, natural gas and coal - to fuel factories and transport, and to heat homes.
Offsetting carbon means there's less carbon dioxide in the atmosphere than there would otherwise have been. It's an internationally recognised way to help prevent rising global temperatures.


How does the carbon offsetting work on our 95% LTV mortgages?
Housing is responsible for 14% of the UK's total carbon emissions [1], and the average property of a Leeds Building Society mortgage customer produces 4.2 tonnes of carbon emissions each year. This is through electricity, heating and lighting.
Our new commitment on our 95% LTV (loan to value) residential fixed rate mortgages looks to offset, or cancel out these emissions during the initial fixed term of any new mortgage.
We'll do this by committing to buy an equivalent amount of carbon credits. We're the first lender to offer this carbon offset commitment.
What are carbon credits and how do they work?
Carbon credits are essentially investments that help to cancel out the impact of carbon emissions on the environment. Buying them supports local economies and funds work that's making a real impact in creating a sustainable future[2].
Projects supported by carbon credits include:
Replacing fossil fuels with cleaner technology
Taking CO2 out of the atmosphere by planting trees
Helping maintain and sustain biodiversity hotspots such as rainforests
Offsetting one tonne of carbon means there's one less tonne of carbon in the atmosphere than there otherwise would have been. We'll receive certification for the amount of carbon we've offset as part of this commitment.
How does this benefit members?
Our carbon offset commitment means members can use their mortgage to make a difference to the environment.
The Energy Saving Trust estimates the average UK home with a solar panel system installed could reduce carbon emissions by around 1 tonne each year [3].
We're committing to offset four times that amount of carbon for members taking out a 95% LTV (loan to value) residential fixed rate mortgage, for each year of their fixed term.
This means they can use their mortgage to significantly reduce their home's carbon footprint without having to initially make any costly home efficiency improvements.
This gives them the time and opportunity to think about how they make their homes greener in the future - and improve their EPC rating if necessary.
What other action can I take on climate change?
There are lots of changes that can make a difference to your home's efficiency and we've put together a helpful guide with more information. They include:
Using LED lightbulbs instead of halogen bulbs
Properly insulating your home
Replacing gas boilers with heat pumps or electric boilers
How else is the Society taking action on climate change?
As a responsible business, we're committed to reducing our carbon footprint and this is just our latest innovation to fight climate change.
We already offer cashback mortgages and discounted rates for the most energy efficient homes, and we've achieved carbon neutral status for Scope 1 and 2 emissions and Scope 3 emissions this year. We've done this more than 12 months ahead of plan.
In May 2021 our head office staff moved into a new, carbon neutral in operation, and EPC A-rated head office and we're also proud holders of the Carbon Trust Standard.
Read more about how we're playing our part here.
[1] https://www.theccc.org.uk/2019/02/21/uk-homes-unfit-for-the-challenges-of-climate-change-ccc-says/
[2] https://www.carboncare.org/en/index.html
[3] https://energysavingtrust.org.uk/advice/solar-panels/
This article is intended for information purposes only and is accurate at the time of publication. It's always advisable to verify any information you take before relying on it.
The mortgaged property (which may be your home) may be repossessed if you do not keep up repayments on your mortgage