10 facts about Leeds Building Society
10 facts you might know about Leeds Building Society
2015 is Leeds Building Society's 140 anniversary year. Here we take a look back through our history with a list of 10 facts you might not have known about Leeds Building Society.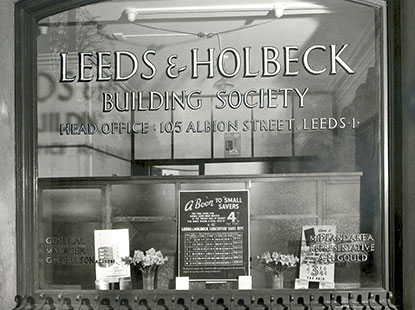 1. We've not always been called Leeds Building Society
We can trace our roots back to 1845 when the Leeds Union Operative Land and Building Society was established. When we were formally founded, back in 1875, our name became the Leeds and Holbeck Permanent Building Society. This changed to Leeds Building Society in 2005 after putting it to a vote at the Annual General Meeting.
2. We're a mutual – but what does that mean?
We are a mutual building society which means we are owned by our members and run for their benefit. This means we share our success with our members and they have a say in how we are run. This is done at the Annual General Meeting (AGM) held in Leeds each year. All members are invited to vote on important resolutions but members that attend the meeting can voice their thoughts and ask our Executive Team any questions.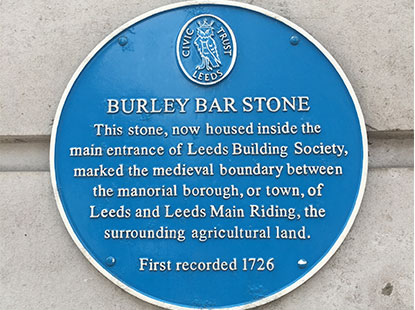 3. We've been based at our Head Office site since 1924.
The Society's first Head Office was located in the Mechanics Institute in Holbeck. In 1886 we moved to Leeds city centre and have been at our current Head Office since 1924.
4. And it has historical significance.
The Head Office is home to the Burley Bar stone. The Burley Bar stone dates back to 1725 and marks the northernmost point of the ancient boundary of Leeds. The stone is now displayed inside the Leeds Branch and in recognition of this a blue plaque has been placed on the Head Office building.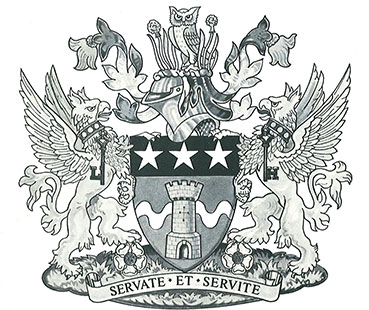 5. We have a crest and motto.
The crest was designed in 1960 after the Society's assets had reached £20 million. The crest and armorial bearing took its inspiration from the city of Leeds and features two griffins, classical guardians of treasure, with their feet resting on a Yorkshire white rose, a golden tower and an owl, taken from the City's arms. The Society's motto, Servate Et Servite, means to 'Keep Safe and Serve'.
6. We're innovative pioneers.
The Society's original founders were pioneers, helping people save and buy their own homes. We're still pioneering in how we help our members finance their homes. Our innovative and award-winning Welcome Mortgage is unique and we were the first lender to provide Help to Buy Equity re-mortgages
7. We're massive Rugby League fans.
We've been the main club sponsor for Rugby League team Leeds Rhinos since 2007. During that time the Rhinos have been Carnegie World Club Champions in 2008 and 2012; Grand Final winners in 2007, 2008, 2009, 2011 and 2012; the League Leaders Shield in 2009; and the Challenge Cup Final in 2014.
8. We're the UK's fifth largest building society.
In 2014 we reached record membership, with 721,000 members. We achieved this with increased new mortgage lending and increased our savings balance to £9.2 billion.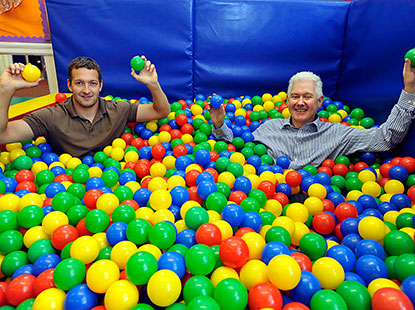 9. We're committed to giving back to the communities we work in.
Through our Charitable Foundation we've raised over £1.3 million since 1999. The Charitable foundation was created to support local charities and community projects. In 2011 to mark the £1 million milestone £10,000 was donated to Leeds Mencap to help transform its facilities.
10. We help our members make memories.
In 2014 we launched Save Interesting, our campaign to help people reach their savings goal. We helped David and Lynn go to New Zealand to see their grandchildren, we helped Matt and Polly save for their New Year's Eve wedding and we helped Ruth move closer to her dream of publishing her own children's books.
Watch Matt and Polly's video
Find out more about Leeds Building Society and how we can help you start making memories today.
Interested in our saving accounts?
Find out more