Tweet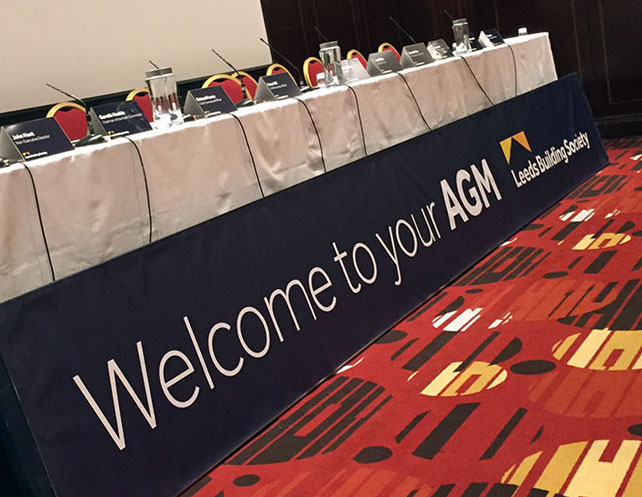 Every year we invite members to vote in the Annual General Meeting (AGM) and help shape the future of our Society. As a member you have the opportunity to vote on everything from who makes up our Board of directors and how our Society is run. The 142nd AGM took place on the 6th April 2017 at the Marriott hotel in Leeds City Centre and the turnout was great with members traveling far and wide to attend the meeting.
10am - members arrive
So you may be wondering, what exactly happened at the meeting? Well, it all started at around 10am when members started to arrive at the Marriott. They were welcomed with a cup of Fairtrade tea and coffee along with homemade biscuits and fruit. Before the meeting there was also an opportunity to speak to Society colleagues including Tom and Danny from the Insights team who were busy discussing TalkingPoint, the online member forum*.
11am - the meeting
At 11am all members and colleagues took their seats in the meeting room. Robin Ashton, the Society's chairman was joined on stage by most of the Board of directors. Robin started proceedings by sharing high level points from the last year.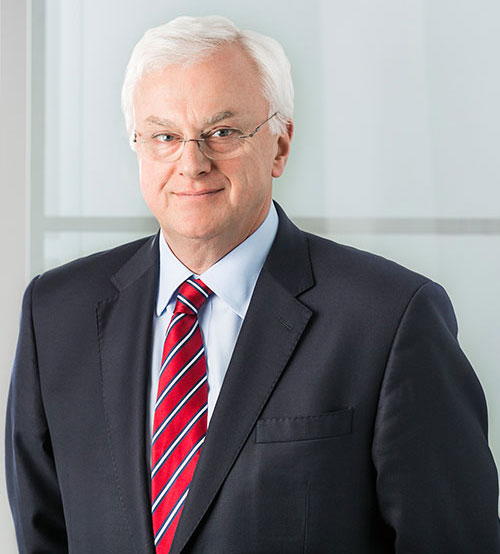 "Leeds Building Society continued to perform strongly in 2016, despite economic and political uncertainty both here and abroad. Our success in attracting new members and savings balances, and increasing our mortgage lending, is testament to the value, security and service we provide."
"Your Society now has more savers and borrowers than at any time in its history, and total assets are now almost £16bn. These strong results mean we are able to carry on investing in system and service improvements to enable colleagues to continue to meet our members' changing needs."
11.20am - members questions
Members were then invited to ask the board any questions they had regarding the business of the Society. Following the Q&A session it was time for attendees to cast their vote (if they hadn't already).
12.00pm - the vote
Our members voted overwhelmingly in favour of all the resolutions and you can view the final results here.
12.30pm - the meeting is closed
Finally, the Chairman announced that the meeting was officialy closed and invited members to join the directors and other Society colleagues for light refreshments in the room next door.
Thank you for voting
Those who were unable to make the meeting itself had the opportunity to vote online, by post or in branch. In total 14.6% of members voted with 24% of those votes being cast online. For every vote received online we donated 20p and for all paper votes we donated 10p. Just over £9000 was raised from votes and this money will be shared between local and national charities such as Depaul, Sense and Leeds Building Society Charitable Foundation.
*talkingpoint.leedsbuildingsociety.co.uk is a site operated by Verve Partners Limited Co No 6663787 whose Registered Office is situated at The Clove Building, 4 Maguire Street, London, SE1 2NQ on behalf of Leeds Building Society.