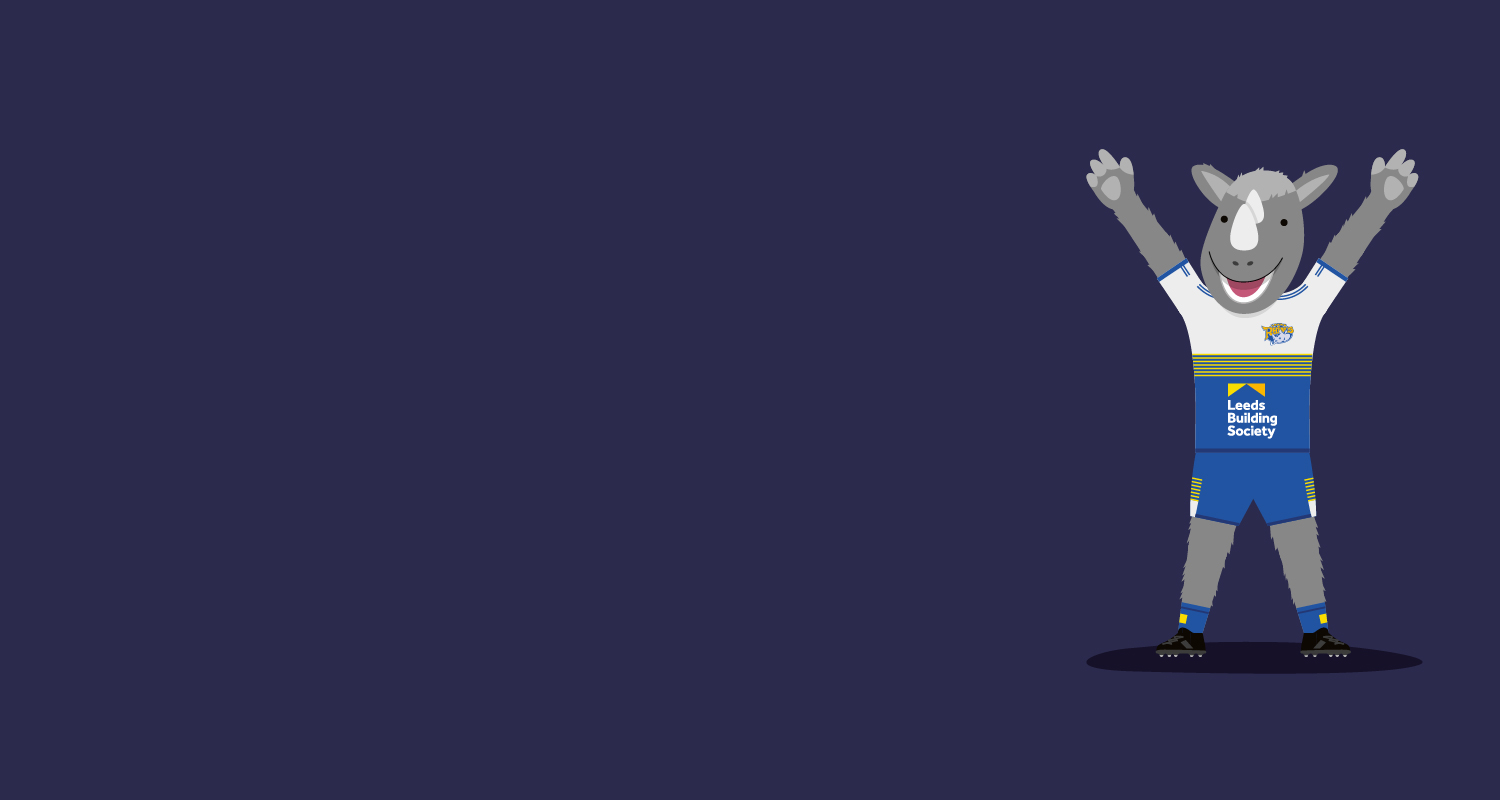 Celebrating 15 years supporting Leeds Rhinos
We're extremely excited to announce that we've committed to a further three years in partnership with rugby league legends Leeds Rhinos, as the club's main sponsor.
This season marks our 15th year supporting Rhinos, making it the longest front shirt sponsorship in Super League history. During this time, we've been proud to celebrate with our fellow Rhinos fans as the team secured three Challenge Cup wins and were crowned Super League Champions seven times.
Our shared values and commitment to our home city make for the perfect partnership. One that keeps us exactly where we want to be - at the heart of our local communities.
Our CEO, Richard Fearon said: "I'm delighted we're continuing our record-breaking partnership with another long-standing organisation in our home city. We are both forward-looking and successful, and proud of our heritage and shared values. We look forward to continuing to see our logo on the team shirts and wish the Rhinos every success this season."
Rob Oates, Commercial Director at Leeds Rhinos said: "As a club we are proud of our partnership with Leeds Building Society. In particular, I would like to thank Richard Fearon for his support especially over the last twelve months.
"They have backed us in what has been tough times for everyone which makes the partnership even more special. Everyone in our community has faced unprecedented challenges due to the global pandemic and the support we have received from Leeds Building Society and all our partners means that we can continue to support our community and look forward to a bright future together."
We'll be celebrating throughout the season over on our social channels, including the return of Fan of the Month. Follow us on Facebook, Twitter and Instagram for more.
This article is intended for information purposes only and is accurate at the time of publication. It's always advisable to verify any information you take before relying on it.