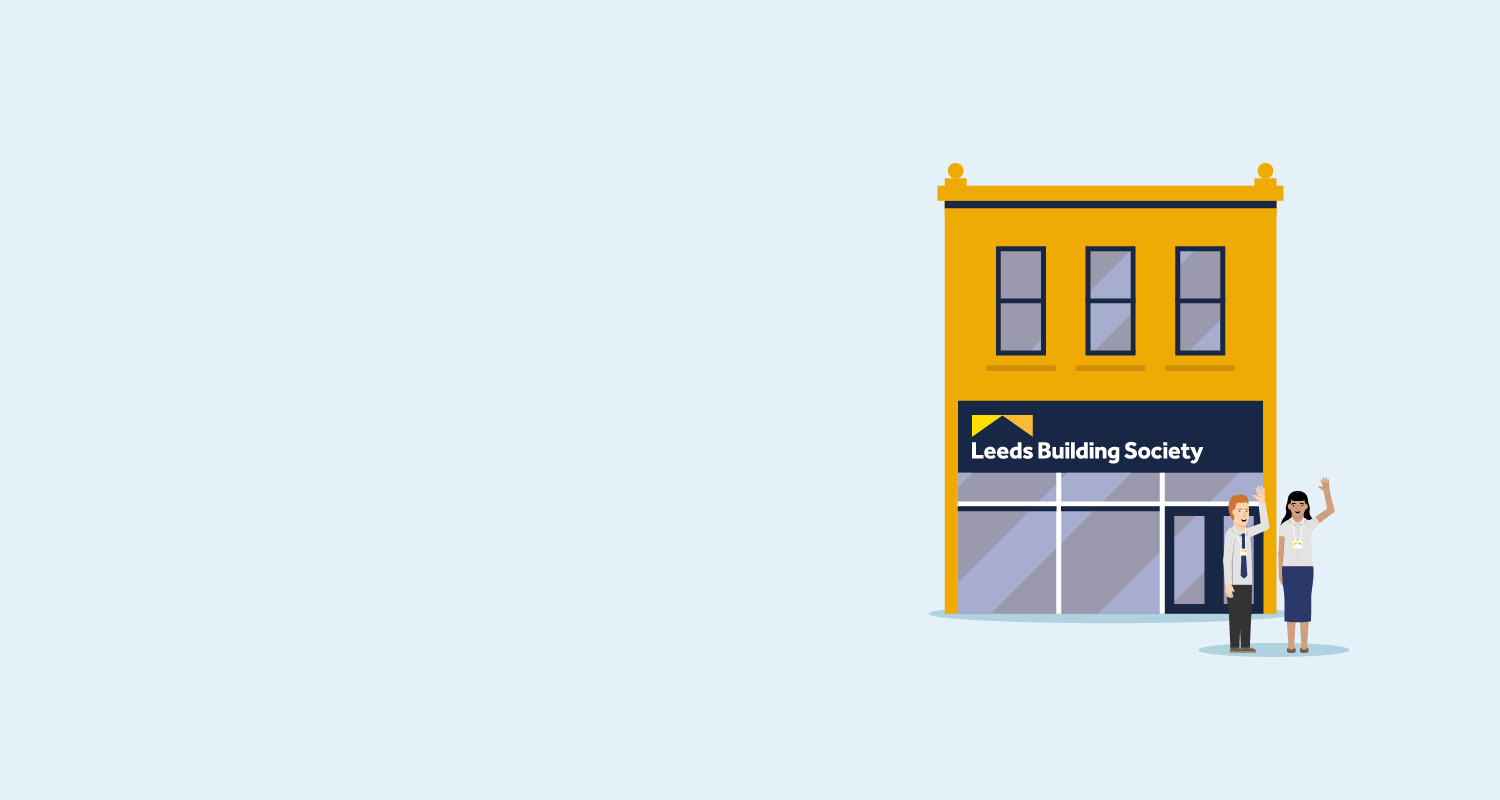 Our half year financial results
What we've achieved in the first half of 2021
It's been another eventful six months for the nation. We've all continued to navigate the effects of the global pandemic, including a further national lockdown at the beginning of the year.
At Leeds Building Society, we've responded to these challenges by remaining committed to our purpose of helping people save and have the home they want. Keeping our members at the heart of everything we do.

We're extremely pleased to let you know we've seen positive results in the first half of 2021, delivering a record half-year profit before tax of £70.3m (£32.6m 30 June 2020).

Read on to find out more or view our full half year report.


Our half year results
Mortgages
The rebound of home buying and remortgage activity since summer 2020 has led to some of the biggest months for mortgage applications in our long history. In fact, it's been our busiest ever half year.
We've continued to support customers in under-served sectors of the market and have helped more than 8,600 first time buyers put their foot on the property ladder. During this period we've helped 19,000 more people have the home they want.
We've also continued to support our existing borrowers by offering mortgage payment holidays, as well as waiving arrears fees until the end of this year.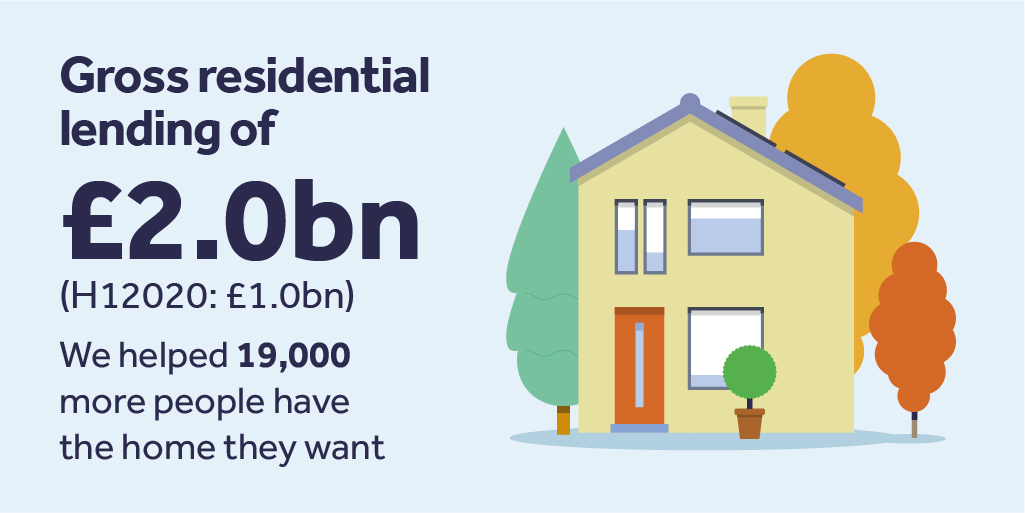 Savings
Our branches remained open throughout the first half of the year, providing access to essential services. We've helped 17,000 more people save for their future.

Although the low interest rate environment has continued into 2021, we've consistently offered savings rates 0.56% above the market average rate - equating to an extra £78.5m in our savings members' pockets [1].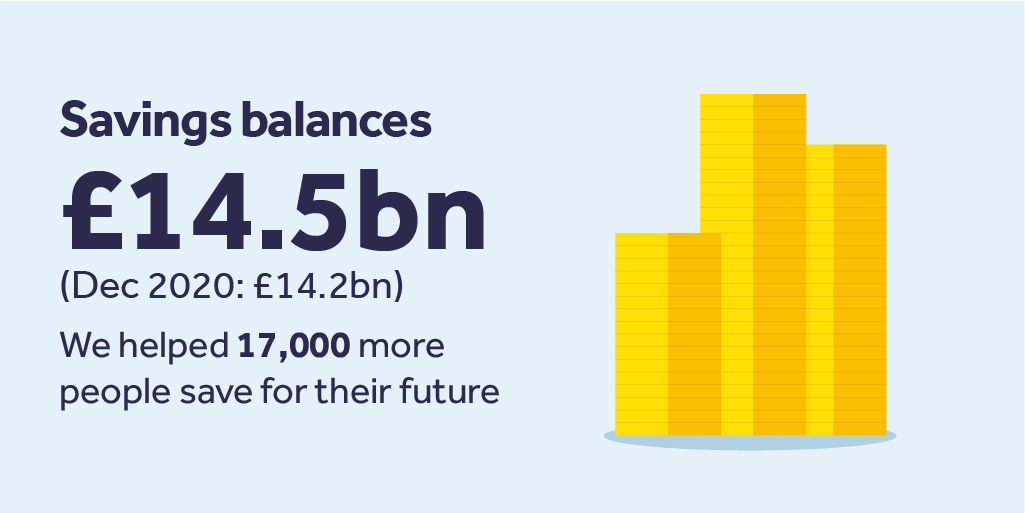 So far in 2021
It's a landmark year for the Society and we're using learnings from the pandemic to ensure we keep on evolving. We opened our new EPC A-rated head office in Leeds, we're also set to open our newest, largest branch in the city centre in just a few weeks. Both moves reflect our commitment to our home city.
We're also investing in our IT systems to future-proof our operations and boost our resilience. We've already taken some steps to do so in the first half of this year and we've more improvements planned.
We're committed to putting your future first. Our cautious approach to navigating the pandemic means our capital levels remain extremely strong. This provides assurance that we have reserves available to protect us, and you, in the future.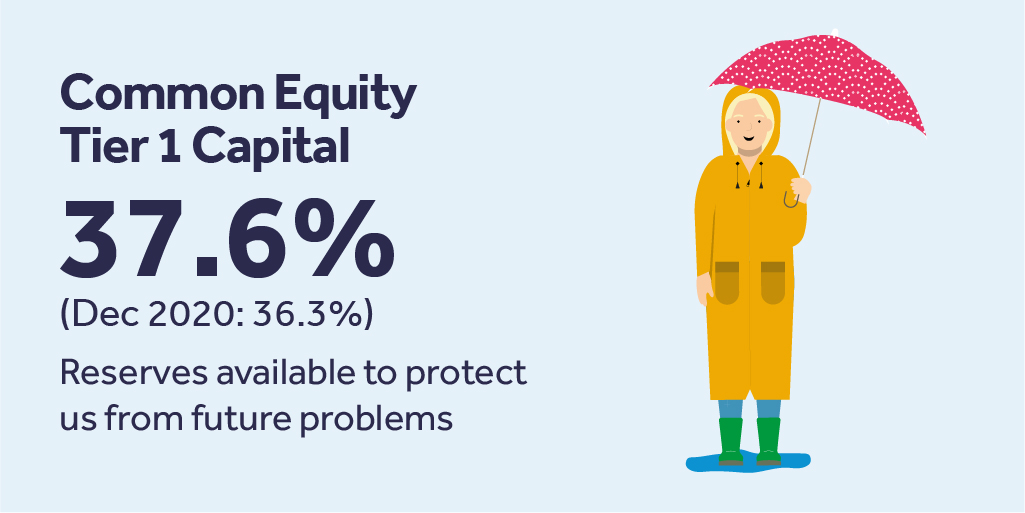 Our members and colleagues have continued to support our national charity partner, Dementia UK. In May, the partnership launched Closer to Home, to increase access to specialist dementia clinics for communities across the UK. You've helped us raise an overall total of over £250,000.
Earlier this year we set a strategic aim to be carbon net neutral for scope 1 and 2 emissions by the end of 2022 [2]. We're on target to achieve this 12 month early, as we continue to invest significant effort in progressing our responsible business strategy.
Meeting the needs of our customers
As a mutual, customer satisfaction is important to us and that's why we're so pleased to report a strong customer satisfaction score of 93%.

Our colleagues have continued to play a huge part in our response to the pandemic. Their hard work and dedication have helped us to achieve an outstanding performance in the first half of 2021. We continue to invest in skills and have created more than 80 new roles in important areas of the business, such as IT and data. We also added more underwriters to improve our service during a busy period for the mortgage market.
We're pleased to report a colleague engagement score of 86%[3].
Lastly, we want to say thanks to our members and intermediary partners. Your continued trust and support is all the more valued in the current testing times.
Keep up to date with our performance and activities by signing up for our newsletter, joining our TalkingPoint panel, or following us on Facebook, Twitter and Instagram.
[1] Leeds Building Society paid an average rate of 0.97% to its savers, compared to the rest of market average rate of 0.41%. This equates to £78.48m in extra interest paid. CACI's CSDB, Stock, June 2020 to May 2021, latest data available.
[2] Part of our Climate Change Framework, based on four pillars (Risk Management and Scenario Analysis, Reporting and Disclosure, Carbon Footprint and Products), designed to meet the requirements of the Task Force on Climate-Related Financial Disclosures (TCFD) on a proportionate basis.

[3] Your Voice colleague survey, 1,312 respondents, January to June 2021.