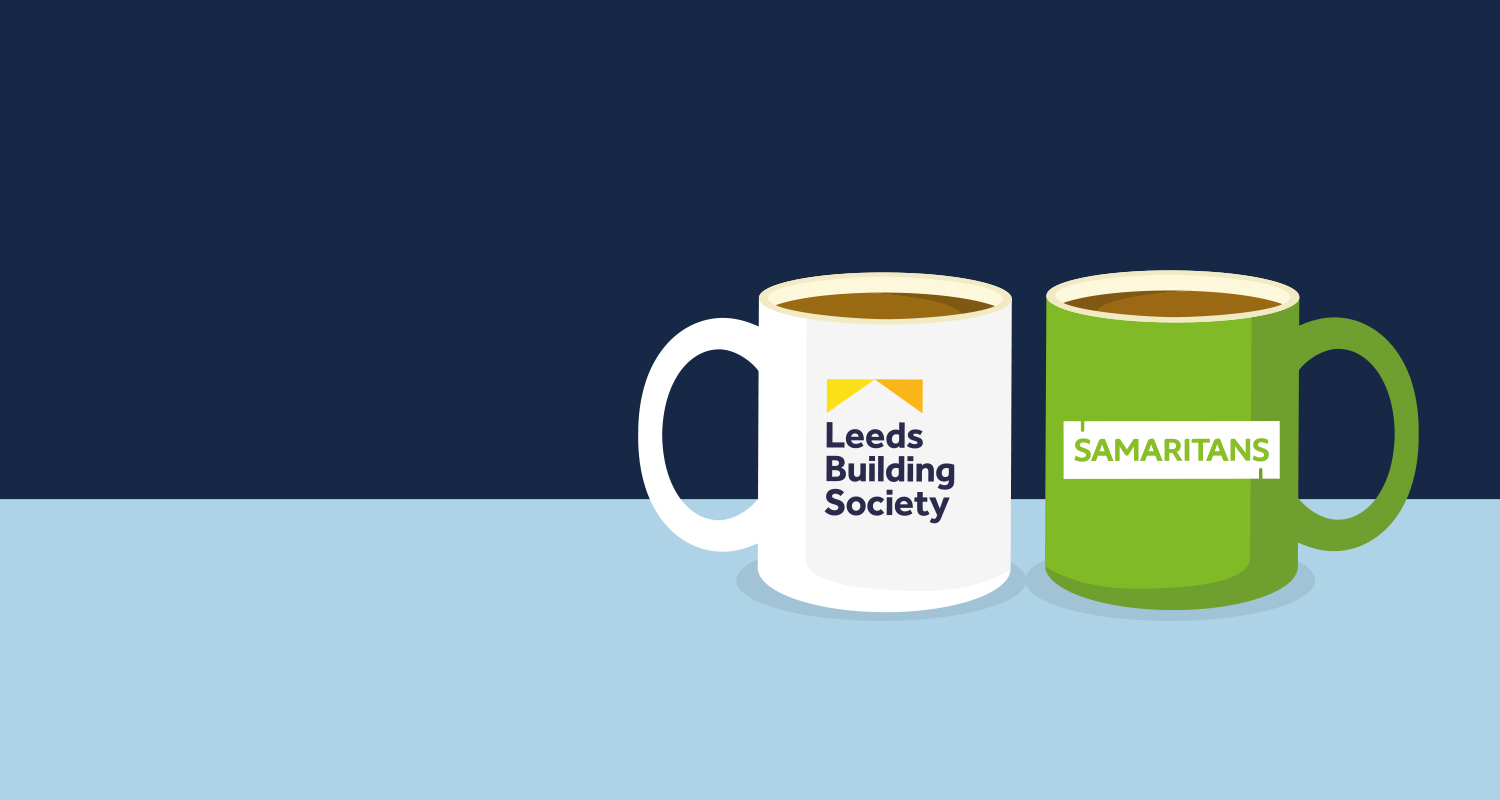 Here's to two amazing years of fundraising
We've spent the past two years fundraising for Samaritans, as they support the people who need them the most. Now we've come to the end of our partnership, we want to look back on our incredible achievements together.
How much have we raised?
We're extremely proud of our two-year partnership with Samaritans. We've raised over £315,000, vastly exceeding our initial target of £250,000. The funds we've raised are already having a significant impact on the people who come to Samaritans for support.
How has this helped?
Life can be very tough sometimes and it's easy for people to feel alone with nowhere to turn. But thanks to our fundraising efforts, Samaritans branches are getting new technology and are reporting real improvements.
The new branch technology means they can continue to be there for the people who need them the most, in ways that feel most comfortable to them. It also means their wonderful volunteers can support more people – 24 hours a day, 7 days a week.
On to the highlights…
It's been a busy two years for us, and we've pulled out all the stops to support Samaritans. From warming cuppas to nail-biting skydives, here are some highlights from our transformational partnership.
March 2018 – Hello to Samaritans
Samaritans and Leeds Building Society marked the beginning of an amazing two-year partnership. Our aim was to help Samaritans futureproof its services and boost capacity.
July 2018 – Heroic Hull colleagues saved the day
Colleagues from our Hull branch helped keep a Samaritans shop open in Bridlington by stepping in and volunteering to keep it running. The shop was short-staffed and faced closure during one of the busiest periods of the year.
August 2018 – Crossgates took to the skies
Amelia and Cassie from our Crossgates branch undertook an adrenalin-fuelled skydive in aid of Samaritans. To fund this they held a raffle in branch, with top prizes including two tickets to the Emmerdale Studio Experience, Cath Kidson accessories and Flamingo Land passes. Thanks to the raffle, support from friends and family, and a match donation from us, they raised an impressive £2,343.75.
October 2018 – First £100K raised
Our partnership hit its first milestone moment, topping the £100K mark just six months in. Highlights included:
45 miles cycled between Glasgow and Edinburgh
39 raffles held
16 book sales
10 Lake District peaks covered in 10 hours
3 sponsored walks
2 skydives
1 Channel swim
January 2019 – A brew-lliant Brew Monday
We teamed up with Samaritans to hand out teabags as part of the Brew Monday campaign. We wanted to encourage people to have a cuppa, and kick-start those all-important conversations that help us feel connected. Even the Rhinos got involved!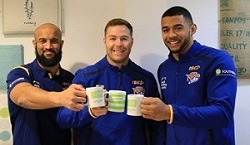 April 2019 – AGM voting raised over £5K
Our members raised a total of £5,775 for Samaritans by casting votes as part of our Annual General Meeting (AGM).
"Our members played an important role in choosing Samaritans as our first national charity partner, so it's great that we've raised so much for the charity as a results of votes cast during the AGM." - Richard Fearon, Chief Executive Officer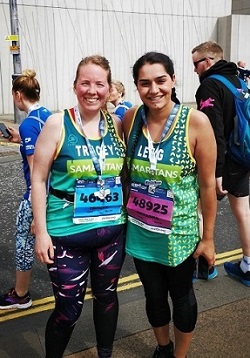 May 2019 – Edinburgh branch colleagues took on 10K
"Completing the 10K in memory of a best friend was a personal achievement and one of my proudest moments. Without it I would never have known I can even run. The fact that we raised so much money for it as well was ace!" - Leeds Building Society colleague, Edinburgh branch
August 2019 – #MakingSpaceForSamaritans at Leeds Rhinos game raised £9K
We decided to bring our fantastic partners together for one very special match. We made space for Samaritans on the Rhinos' shirts by swapping our logo for theirs during a takeover match with St Helens. The money we raised funded over 1,000 calls for help.
"What a fantastic thing to do, this kind of exposure is fabulous for Samaritans. The weather was kind, the fans were generous and so much awareness was raised. If it encourages just one person to reach out for support, then it has all been worthwhile." - Bob, Samaritans volunteer
October 2019 – Leeds Rhinos shirt auction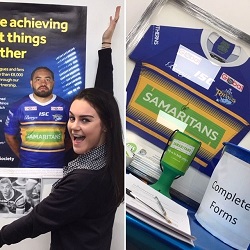 We invited our members to place bids for one of 11 limited edition unique Samaritans branded Leeds Rhinos shirts.
"Our silent auction is a way for our members to continue supporting our charity partnership and to own one of the limited edition shirts for themselves." - Richard Fearon, Chief Executive Officer
January 2020 – Big Society Brew
Colleagues and members alike shared the warmth for Brew Monday at our head office.
March 2020 – The end of an amazing charity partnership
Thanks to the outstanding efforts of our colleagues and members, we've raised over £315,000 for Samaritans. Here's what they had to say…
"Leeds Building Society staff and members have surpassed all expectations and completely blown us away with their creativity, ambition and commitment to fundraising. Thanks to them, we are updating our branch technology to ensure we can continue to be there for anyone who is struggling to cope. Every single person has helped to make a difference, and I can't thank you all enough for your incredible hard work. Thank you to everyone at Leeds Building Society, from all of us." - Sonya Trivedy, Executive Director for Income, Samaritans