How we reduced our carbon footprint in 2017
Reducing our environmental impact forms part of our commitment to do what's right for our members, colleagues and communities. In 2017 we achieved the Carbon Trust Standard for Carbon.
We're now one of only two building societies to be awarded the Carbon Trust Standard. It's an accreditation that recognises our commitment to minimising our carbon footprint.
What is the Carbon Trust Standard for Carbon?
The Carbon Trust Standard for Carbon is a voluntary certification and mark of excellence that enables organisations to demonstrate their success in cutting their carbon footprint. It was developed by the Carbon Trust, an independent, expert partner of leading organisations around the world, helping them contribute to and benefit from a more sustainable future.
How have we reduced our carbon footprint?
We've reduced our carbon footprint by 91% or 1,130 tonnes in 2017 (compared to a 2016 baseline). But what does that mean? Put another way, it's the equivalent of taking 530 cars off the road for a year, each doing 7,100 miles per year.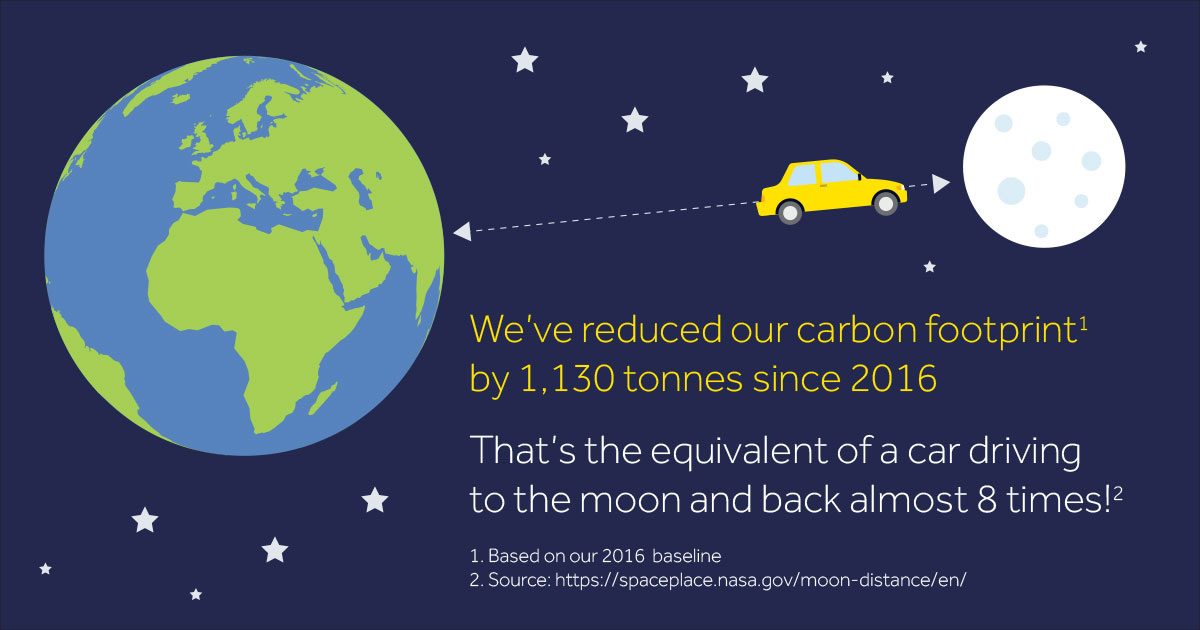 Here are 3 things we've done to help achieve it
1. Switched to renewable electricity
Most businesses and home in the UK is supplied by the National Grid. Think of this like a giant reservoir of energy. We can't control where the electrons come from, but we've taken the decision to buy only renewable electricity from our suppliers – for every unit of energy we use, another unit of renewable energy is put into the reservoir.
2. Improved efficiency during our branch refurbishments
We started the branch refurbishment programme last year. Since then we have refurbished all of our branches, giving our members and colleagues brighter and more welcoming spaces. As part of this process we switched out approximately 2,000 bulbs and replaced these with energy efficient LEDs that save around 80% - 90% in energy use. These also emit less heat, meaning our air conditioning doesn't need to work as hard in the summer.
3. Moved to our new and more efficient Cobalt office
Last year our contact centre moved to the new Cobalt office in the North East of England. Featuring solar thermal panels and rainwater harvesting, it has a BREEAM rating of 'very good' – meaning it's very energy efficient.
"We are delighted that Leeds Building Society has achieved the Carbon Trust Standard for Carbon. The award is a reflection of the sound emissions reduction practices that the Building Society has put in place over the last two years, for which they should be congratulated. We look forward to further improvements and seeing on-going sustainability benefits for Leeds Building Society and their members" - Morgan Jones, Head of Assurance, Carbon Trust.