Increasing our volunteering target: challenge accepted
What a few years it's been! Together our colleagues have absolutely smashed the volunteering target we set for the Society back in 2016 - more than quadrupling our efforts.
Having originally pledged an ambitious 8,000 volunteering hours by the end of 2020, our colleagues have collectively invested a phenomenal 10,500 hours in the last two years alone. In fact, we've seen more and more people getting involved – with participation rising from just 3% in 2014 to over 60% by 2018.
Now we aren't the types to shy away from a challenge, especially when it comes to helping people. So our Board of Directors have agreed to raise our original target to an even more ambitious 14,000 hours by 2020. It's a good job too, because we aren't slowing down in 2019.
How's 2019 looking?
Since January colleagues have provided another 2,000 hours of volunteering - placing themselves at the heart of the communities we all live and work in.
Just some of the things we've been up to this year include:
Sorting donations at foodbanks and for charities
Beach cleans
Mentoring and delivering talks for students
Preparing and serving food at community centres and soup kitchens
Maintenance and gardening work in local parks and green spaces
Helping out in animal sanctuaries
Volunteering for our charity partner Samaritans
Marshalling at sports events
Supporting events for local Girl Guides and Girls Brigade groups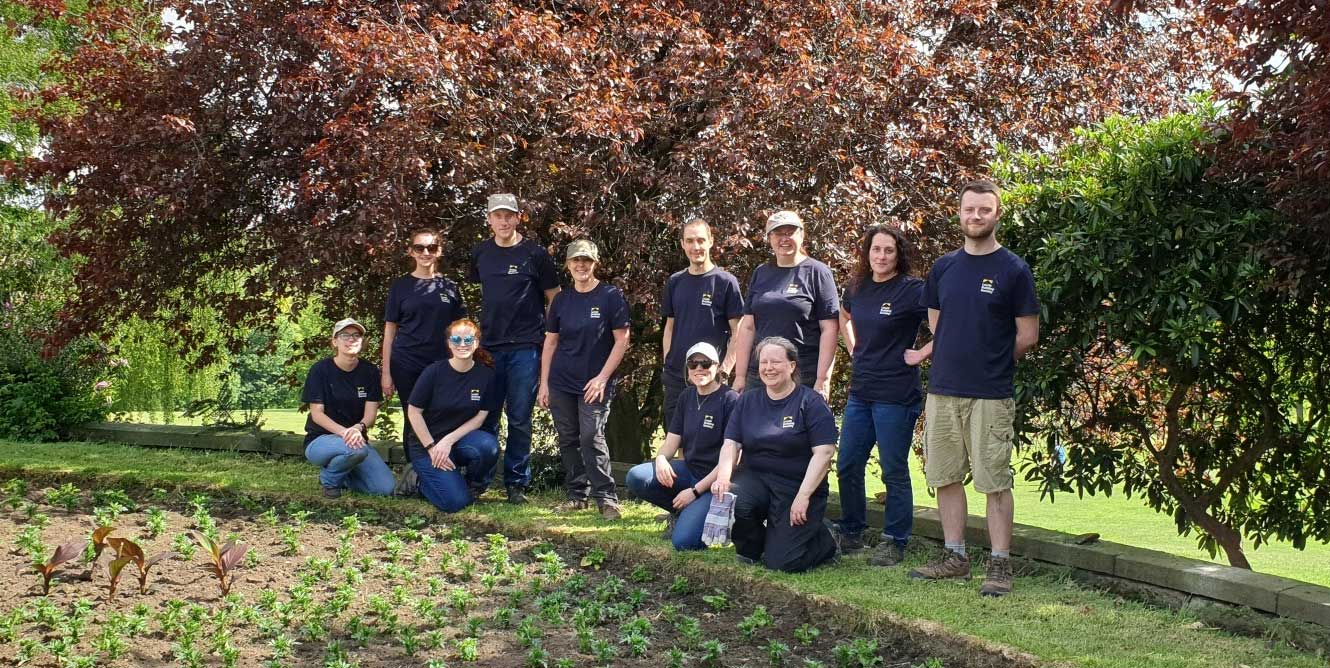 Been there, got the certified organic, GM free, no-animal testing, circular t-shirt
You'll see from the pictures that when our colleagues volunteer, they usually sport their Leeds Building Society t-shirt.
We love that colleagues are so proud to wear our name. But we also started to think about the environmental impact of consuming so many cotton t-shirts. A cotton t-shirt can take a lot of water to produce, along with a whole range of pesticides. Then when it comes to the end of their life, so many of them will just end up in the bin. And this didn't fit with our values.
So we made a change. And our brand new provider Teemill really fit the bill. Their t-shirts are:
Certified organic cotton
GM free – no toxic pesticides and fertilisers
Not tested on animals
Made in factories powered by renewable energy
UK printed using low waste printing technology
Fully recyclable "circular" – designed to be remade, again and again
Each t-shirt is also fully traceable – down to the people who made them at each stage of the process. The wearer can simply scan the QR code on the clothing label. You can also read lots more about the journey on their website.
We've even made our logo smaller on the t-shirts to encourage greater reuse. And we have a system in place to send t-shirts back to Teemill so they can be recycled into new ones.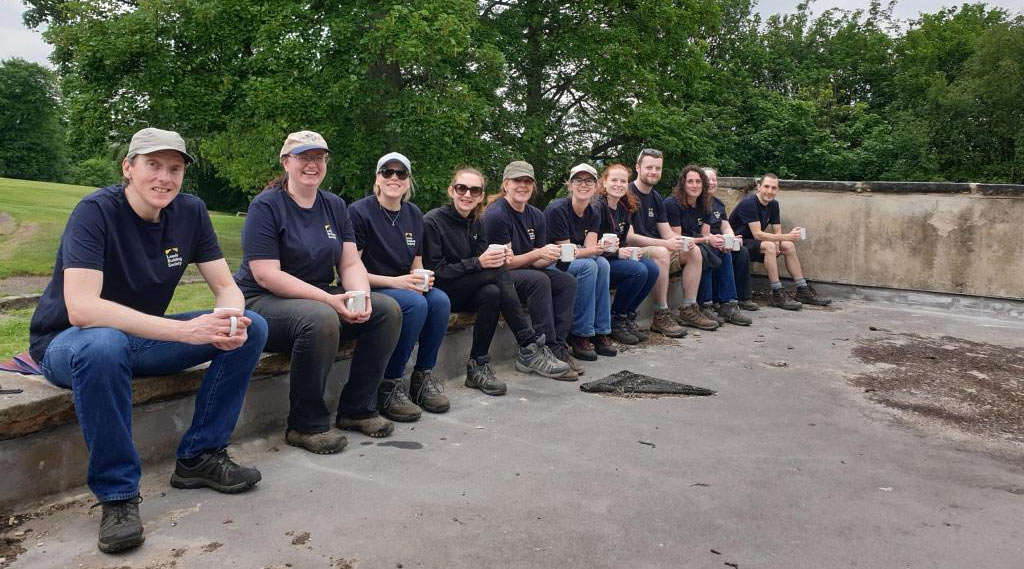 Doing what's right
Being a responsible and trustworthy business is a massive part of who we are. Whilst we don't have all the answers, we're committed to pushing ourselves to do what's right for our members, colleagues and communities.
As our Corporate Responsibility Manager Luke Wellock reflected: "Leeds Building Society was founded on the principle of people helping people and volunteering is one of the greatest expressions of this, so supporting it felt like a logical fit for us and our heritage."
You can keep up to date with what we've achieved so far on our website – where you can read more about our Corporate Responsibility Strategy and our 2020 targets.