Putting your future first
In our last article we told you about how our colleagues have helped us to adapt to the recent uncertain times. As we continue to support members navigate the world around us, we're looking to the future.
All our sites are now covid-19 secure
We've worked hard to be there for you when you need us throughout the pandemic – whether that's online, over the phone or in branch.
We're pleased to let you know that all our sites are now approved 'covid-19 secure', for the safety of you and our colleagues. But please only come into branch if it's an essential transaction. There are many other ways to get in touch with us from the comfort of your home.
For the latest information about branch openings, go to our dedicated coronavirus page. Please remember to check before you travel.
Helping you to save and have the home you want
We know that the pandemic has encouraged some people to put their plans on hold. Others have a whole host of new ambitions on their to-do list. Whatever your situation, we're here to support you however we can.
Want to know more about us and how we do things? Find out more about our history and purpose. Or if you have specific questions about how we can help you, don't hesitate to get in touch.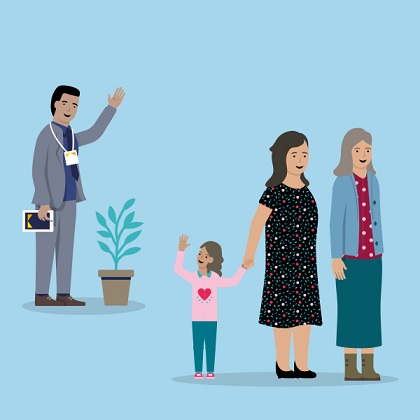 Our focus is on you
As for us, our priority is keeping our business financially resilient so we can continue to be here for you. We're owned and run entirely in the interest of our members. So your future is at the forefront of every decision we make.
To get involved and share your views, join our Talking Point panel. Or become part of our social media community on Facebook, Twitter and Instagram.
This article is intended as summary information only. No reliance should be placed on this article.