Cycling coast to coast for Samaritans
21 of our amazing colleagues swapped their suits for cycle shorts last month and hopped on their bikes for Samaritans!
Earlier this year people from all over The Society took part in challenges relating to the number 24 – the number of hours per day a Samaritan is available to take your call. Whether that was giving up chocolate or makeup for 24 days or performing 24 good deeds, we did all sorts to help celebrate and support Samaritans' great work.
We wanted to ensure that Samaritans are able to continue providing this 24 hour service for years to come, and we fundraised a massive £25,000 overall to help them do so.
But the challenges didn't stop there, and a group of determined colleagues of mixed abilities rode up to an even bigger task – cycling 240km from Whitehaven to Tynemouth!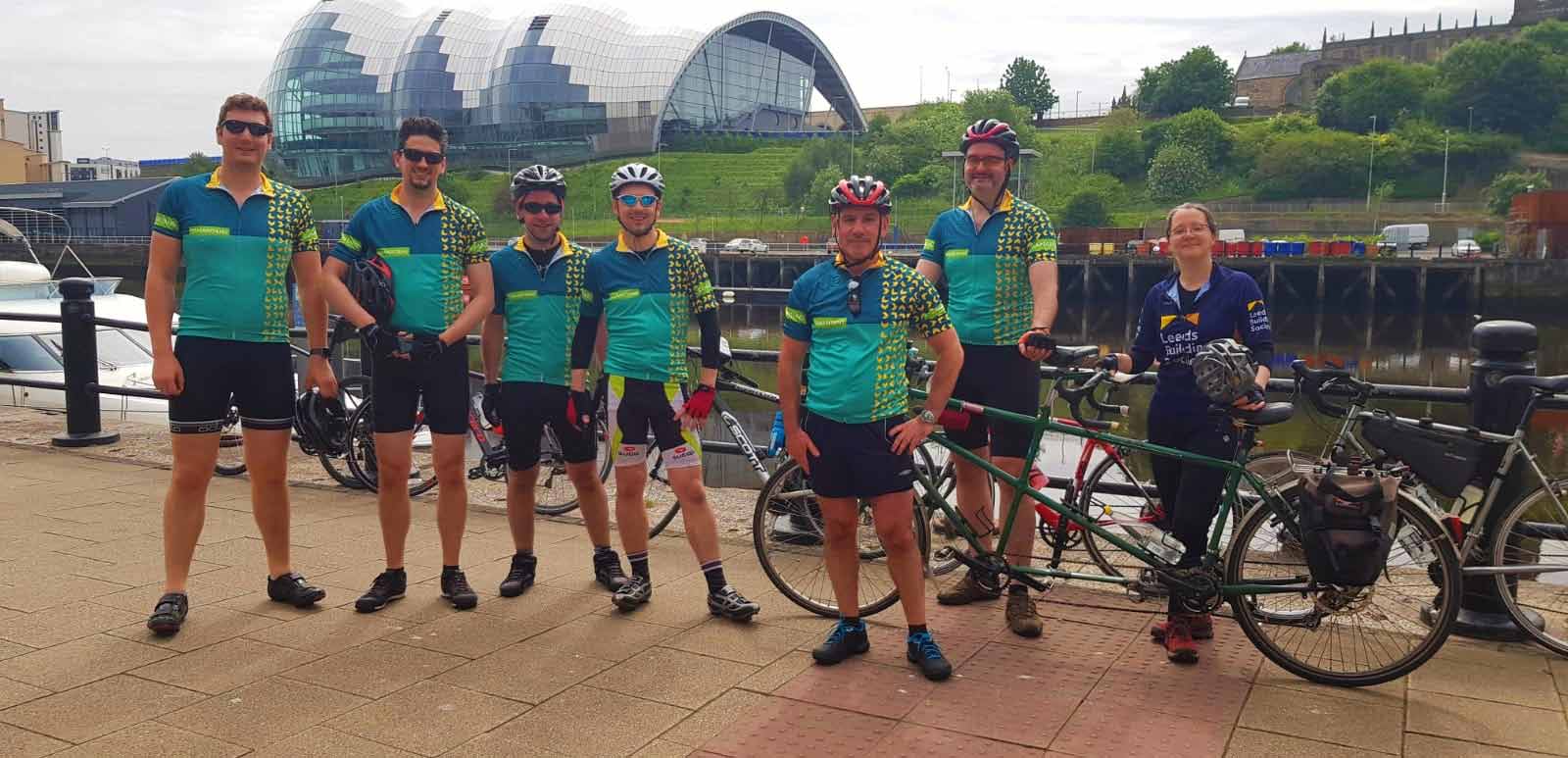 We suspect our courageous team were feeling very mixed emotions on the morning of 28th June as they contemplated the challenge in front of them – nervous about how far they must cycle, but also excited to do something great for a charity we all massively care about.
They predicted that the journey would provide several obstacles along the way, but they perhaps hadn't guessed how early this would happen. Whinlatter, a fell they encountered soon after their departure, proved tricky to climb but perhaps even trickier to descend… It may have only taken four minutes to come back down again, but one of the groups came to the annoying realisation that they had gone the wrong way!
But they soon had another chance to conquer a big climb when they approached Hartside in the Lake District. This monster went uphill for several miles, and took nearly an hour for the group to reach the summit! Luckily they all managed to descend that one successfully.
Our cyclists passed through some beautiful spots throughout their journey, from countryside fields to golden beaches, but the scenery wasn't the only thing to catch their eyes.
When passing another group on a similar challenge, they were shocked to see a cyclist sporting a pink lycra bodysuit and tutu! Meanwhile two of our own were creating a rare sight as they completed the whole challenge on a tandem bike.
Not all the entertainers came with four limbs and a helmet however, and the team were quite amused to come across a stubborn owl who refused to move out of their way. In the end they manoeuvred around the bird, and left it to its roadkill feast…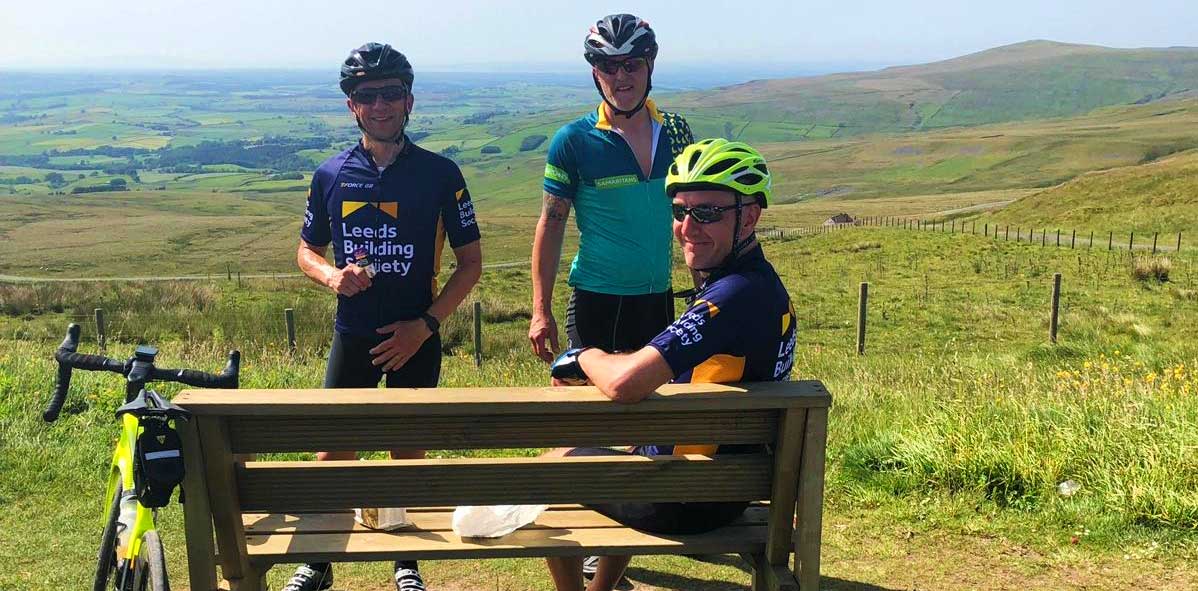 As the time came to finally plant their front wheels in the North Sea, every one of the cyclists felt pure elation. Not only had they conquered a huge personal challenge, but also collectively raised an outstanding £12,000 for Samaritans.
We are incredibly proud of our colleagues, and the way they have supported not only our charity partner but also each other. As one of our cyclists said themselves:
"The camaraderie of the group was special. The bonds made on those lonely roads will stay strong for a long time. Shoulder to shoulder."