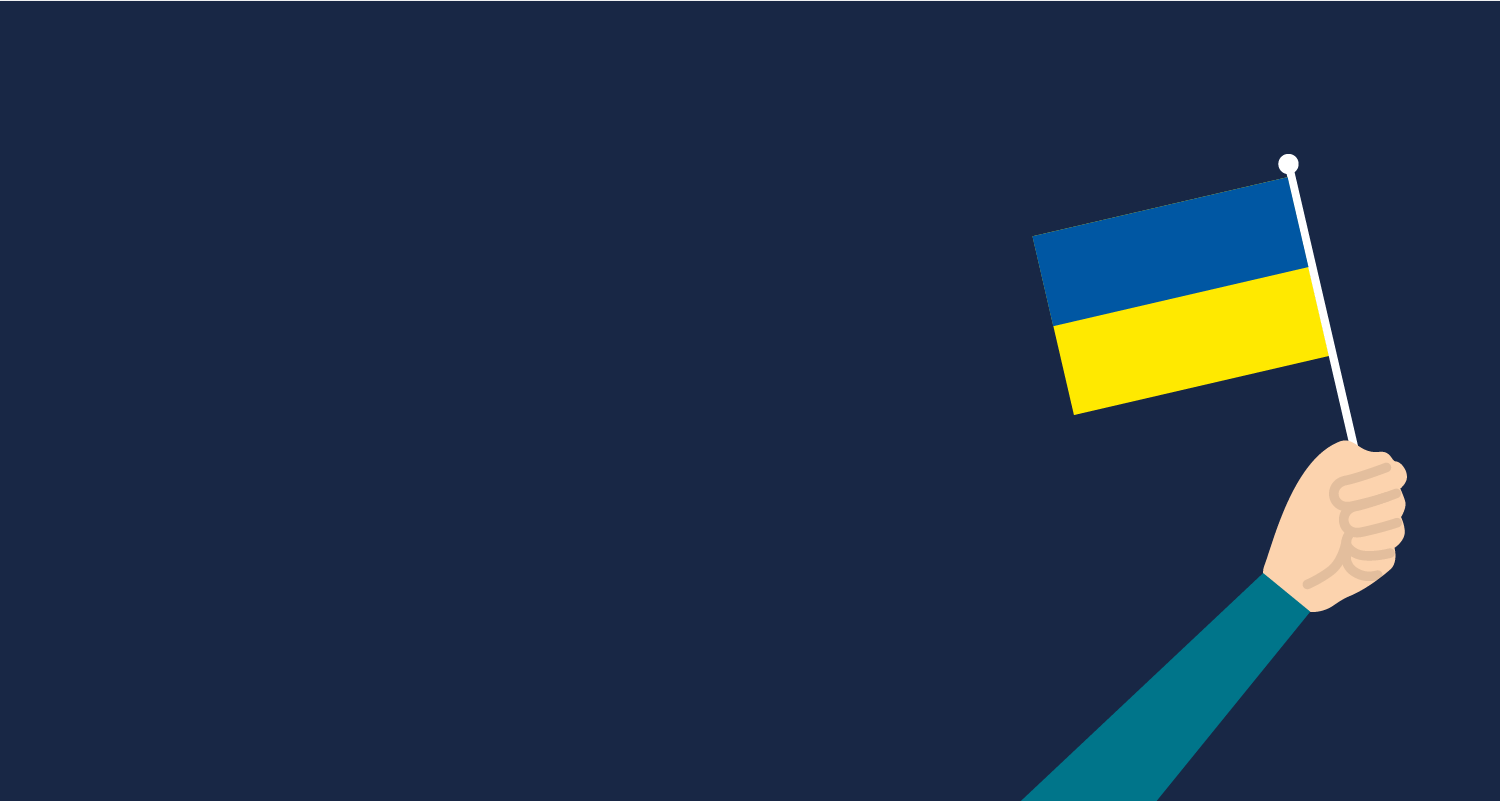 The crisis in Ukraine - an update from Richard Fearon
Our CEO Richard Fearon speaks about the support we've provided to people affected by the war in Ukraine.
Firstly, I want to say a huge thanks to our members, colleagues, and the many generous volunteers who have helped provide support to those affected by tragic events in Ukraine. It's humbling to know we're contributing to supporting those who desperately need help and it's heart-warming to see how people both inside and outside of the Society have generously supported this cause.
We were founded on the principle of people helping people - and this isn't restricted to helping people save money or buy homes - so it was important that we reacted quickly to support those affected by this crisis. Our response, and your generosity, has made the following possible.
Raising over £100,000 to support the relief effort
One of the first things we did when the conflict in Ukraine began was donating £25,000 to the Disasters Emergency Committee appeal. We've then matched 50% of donations made online and in-branch by Society members and colleagues. This has raised a total of £73,283* to help provide food, water, clothing and shelter to people affected by the conflict.
We also donated £10,000 to the 'Leeds Together' Ukrainian refugee appeal, ran by Leeds City Council, to support local authorities in their efforts to help Ukrainian refugees coming to the city.
In total, the Society, our colleagues, and members have helped raise over £100,000 to directly support people affected by the crisis.
Working together to provide accomodation for refugees
We're helping in a more hands-on way too. We appealed via our social media channels for the skills needed to convert office space above our Peterborough branch into accommodation for Ukrainian refugees. We had a fantastic response, and I'm happy to say this work has started.
The efforts of generous volunteers from the local community will help provide comfortable, purpose-built accommodation for those who may need it. And this project has been given a boost by the local charities and authorities in Peterborough, as well as many businesses throughout the UK.
Supporting Homes for Ukraine
It was amazing to see the reaction from the UK public when the Homes for Ukraine scheme was announced, which allows people to use their home as accommodation for refugees, with over 150,000 people reported to have applied. We want to make it as simple as possible for those wanting to be a 'sponsor'. As it stands, you won't need to tell us if you become a sponsor and there'll be no charges, or increases in fees, should you provide someone with refuge.
Like anyone, I wish for a peaceful resolution to this crisis as soon as possible. Until then, we'll continue to encourage support and consider how else we can help people using the resources we have.
Thank you to everyone for your continued generosity.
This Leeds Building Society article is intended for information purposes only and is accurate at the time of publication. It's always advisable to verify any information before relying on it.
*Figure correct as of 5.5.2022