We're looking for our next charity partner!
Following an incredibly rewarding and successful two year partnership with Samaritans, we're now starting our search for the Society's next charity partner, starting from April 2020.
For all of us here at Leeds Building Society our charity partnership is really close to our hearts - because it's so fundamental to who we are and what we do. Indeed, as a mutual we're founded on the principles of people helping people. And whilst we do this really well through the products and services we offer, a bold and impactful charity partnership allows us to really take this a step further.
Helping people feel at home: is that you?
Our mission as a Society is 'to help people save and have the home they want'. In fact, last year alone we helped nearly 44,000 more people into their own homes, including almost 12,000 first time buyers.
With this is mind, for our April 2020 partnership we're looking to work with an organisation which helps people feel at home. And we want you to be as creative as you want with that. After all, a home is so much more than bricks and mortar. It should be a safe place; somewhere warm and comforting where people have the space to grow and learn. Where they feel calm, familiar and accepted.
You might be, for example, a children's hospice who creates a comfortable and dignified environment for children, young people and their families, or perhaps you provide refuge and protection for victims and survivors in their time of need.
There's so many incredible charities out there who we think could fit this bill. Just keep in mind that we need you to:
Be a UK registered charity which has direct impact on your service users, with at least 90% of beneficiaries in the UK
Have national presence, with services delivered locally and with a presence in Leeds
Offer volunteering and engagement opportunities to our colleagues across the UK
Dedicate resource to the partnership, ideally based in Leeds and for two days per week
Have clear impact measures defined from the very start of our partnership
We're also really keen that we make a genuinely worthwhile and noticeable impact for your service users, so we want you to pitch a truly strategic, game-changer of a project.
Just so you know, unfortunately we can't accept applications from religious, military or animal charities.
What will you get from us?
As we've said, this partnership is really important to us. So we'll really put our all into it. You'll get:
A £125, 000 per year fundraising target
A two to four year contract – you pitch what you think you'll need to complete the project
Up to 14 hours of volunteering from each interested colleague
Dedicated full time resource to lead the partnership
Direct access to our colleagues via our employee App
Appropriate access to our members to raise awareness of your charity
Secondment opportunity to benefit the charity (subject to FTE availability)
We've so loved working with Samaritans, and you'll see from the pictures below that our colleagues and members have too. In fact, as a mutual organisation, it's our members and colleagues that ultimately have the final say on who we partner with by vote.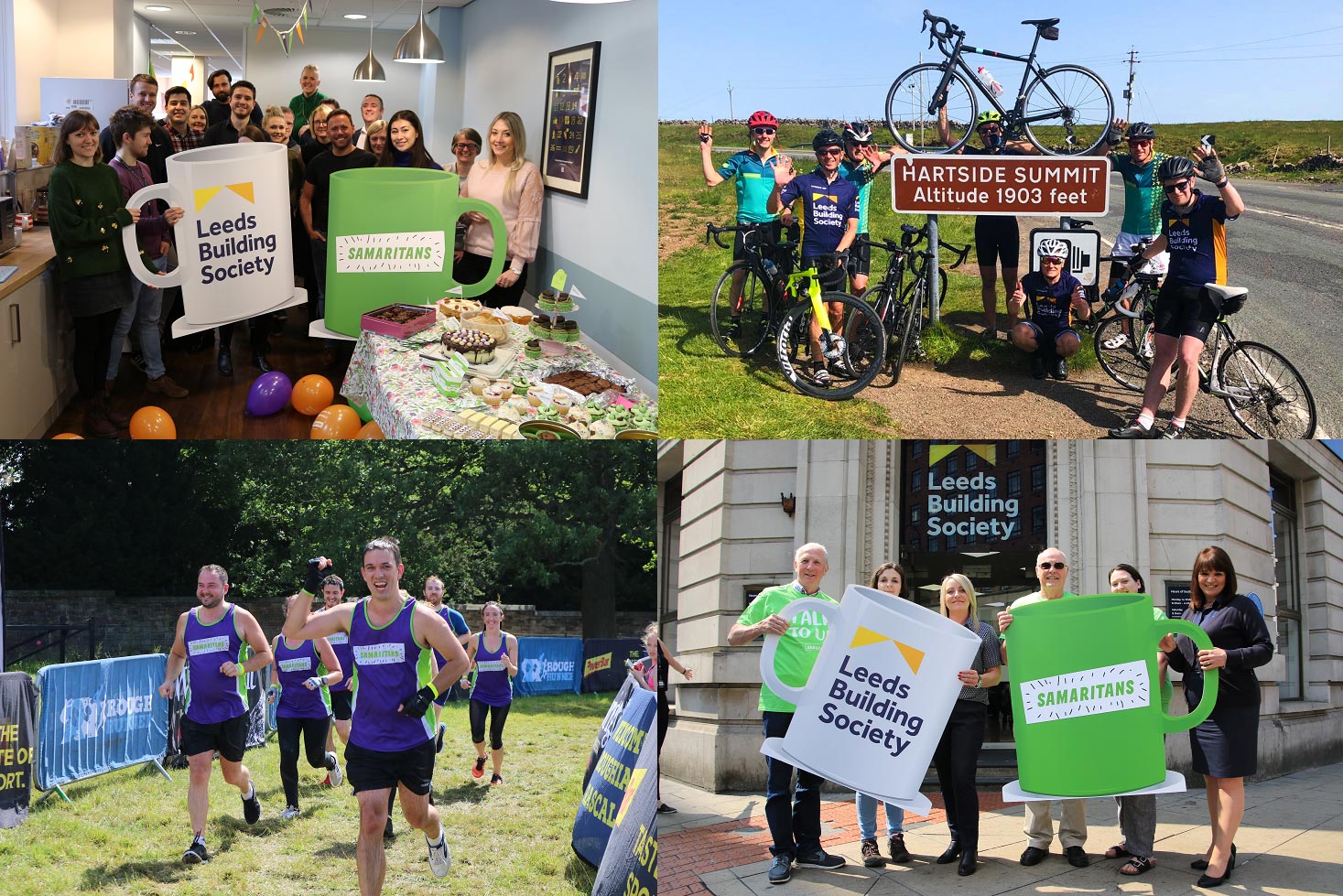 Interested? Your next steps…
If all of this sounds like your charity, we'd love you to apply. Just download the application form below – all the details for how to send it, who to send it to and when to send it by are in the form.
Download our Partnership Application Form
The application window closes on the 4th September, but please don't hesitate to call us before that if you'd like to chat things through. We're a friendly bunch and we're really excited to hear how we can work together to help reach your charity's goals.
We hope to be reading your application soon!