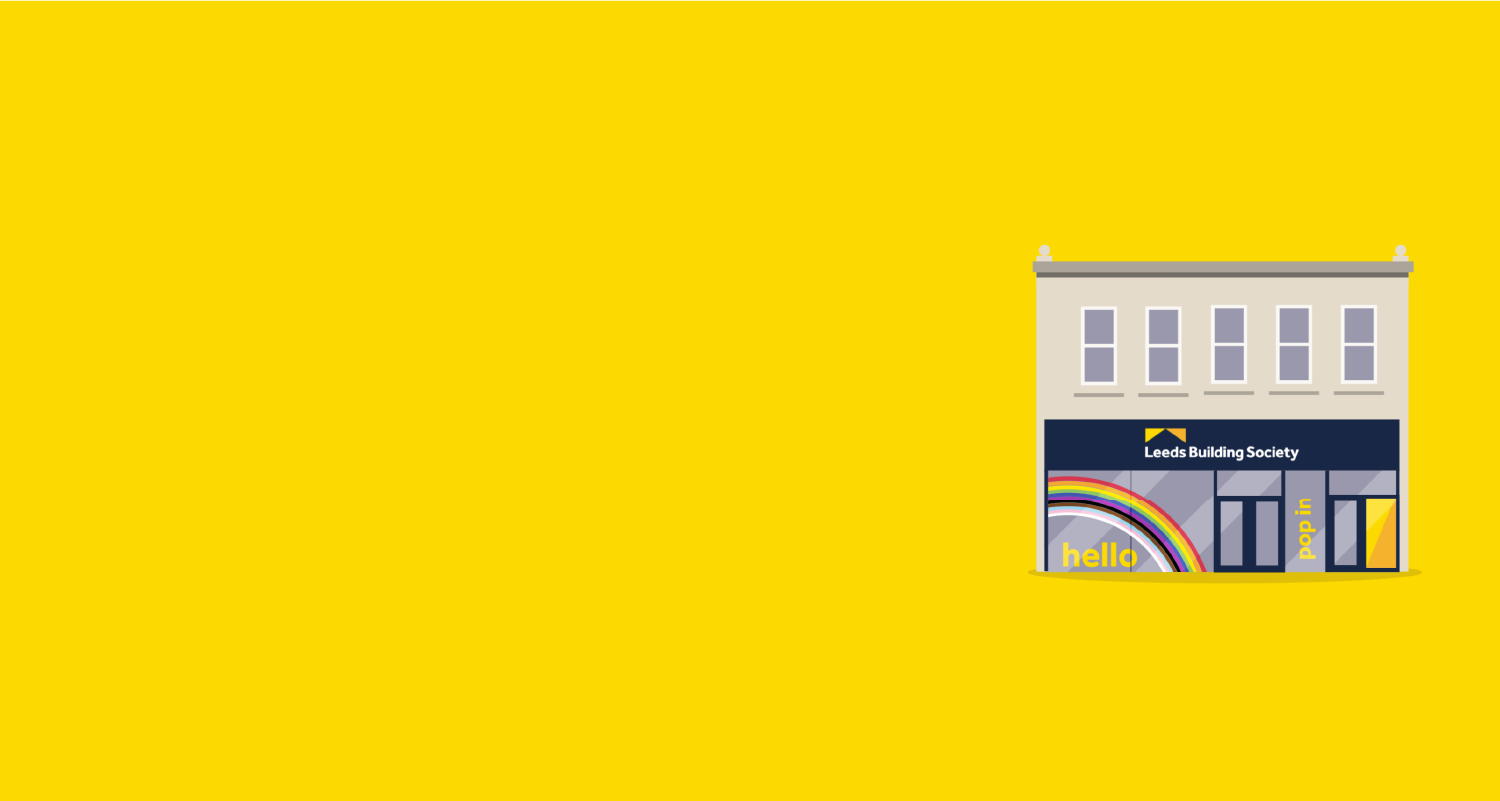 We're proud to be celebrating Pride Month
Leeds Pride was a fantastic occasion, with colleagues and friends of the Society joining the official parade and supporting the community. We've put together a short video of all the fun we had!
---
We caught up with Katherine Tong, our Director of Legal, Compliance and Secretary, and sponsor of our LGBTQ+ network, to discuss what Pride month means to the Society.
"June marks the official month of Pride, a month where LGBTQ+ communities all around the world are celebrated.
At Leeds Building Society, we are committed to being an organisation where differences are embraced and all our colleagues feel included and valued for who they are, and the unique perspectives they bring.
By ensuring our colleagues can be themselves and feel supported as a person, we can help them fulfill their potential, which in turn helps us serve our members and local community better.
Supporting colleagues with our LGBTQ+ forum
We know that supporting Pride is about more than just celebrating Pride Month each year. To support our LGBTQ+ colleagues all-year round, we have an active LGBTQ+ forum which has colleagues from all parts of the Society working together with our Inclusion and Diversity team to drive real change for our colleagues and members.
It's fantastic to be involved with this and we've recently done things like:
Running colleague-facing sessions to mark LGBTQ+ history month
Designing and implementing training to support our member interactions
Creating a podcast in which our colleagues share their lived experience
It's really encouraging to see the forum coming together to think of ways to be progressive and inclusive.
Why Leeds Pride matters to our colleagues
Leeds Pride is an important part of the LGBTQ+ calendar and to me it's about the community and allies coming together to celebrate, providing a welcoming place for people to be who they are. I have attended Pride in the past and I was thrilled that the Society wanted to participate this year. Our participation in Pride provides a message to colleagues and members that we value different views, experiences, and backgrounds and that we seek to have a working environment where everyone can thrive. It also makes me proud that I can share our participation with my family and friends. The event is on 7th August, and everyone is welcome, so feel free to come down and join in the fun.
I know Pride means a lot to our members and colleagues, and I'm grateful to Victoria and Matthew for giving their perspectives on why it's so important to them:

"Pride means so much to me as it's one of the only times that I can fully just be myself. Being surrounded by members of the community feels so warm and safe, it's a feeling I can't really put into words. It means I don't have to make the conscious changes I sometimes have to me make to my everyday life to hide certain parts of my sexuality to ensure that I don't open myself up to being unsafe or receiving hate." – Victoria Kenny, Intermediary Business Development Advisor, and Chair of the LGBTQ+ Network.
"Pride is a celebration of being yourself and an opportunity to feel comfortable in your own skin. Every time I attend a Pride event, I get to meet so many different people from all walks of life who come together to celebrate the LGBTQ+ community." – Matthew Clissold, Customer Service Advisor
This article is intended for information purposes only and is accurate at the time of publication. It's always advisable to verify any information you take before relying on it.