We're always looking for ways to improve our e-newsletter, and we want to make sure we give our members what they want. We recently asked you what you'd like to read about in future, and were excited to see you take this chance to make your opinions heard! Thanks to all who took part in our survey, we've collected lots of great ideas…
Top responses included wanting to learn more about our products, interest rate changes and general Society news, whilst others were keen to hear about seasonal saving tips and competitions. We think these are amazing ideas, and we are looking forward to writing about them in the near future!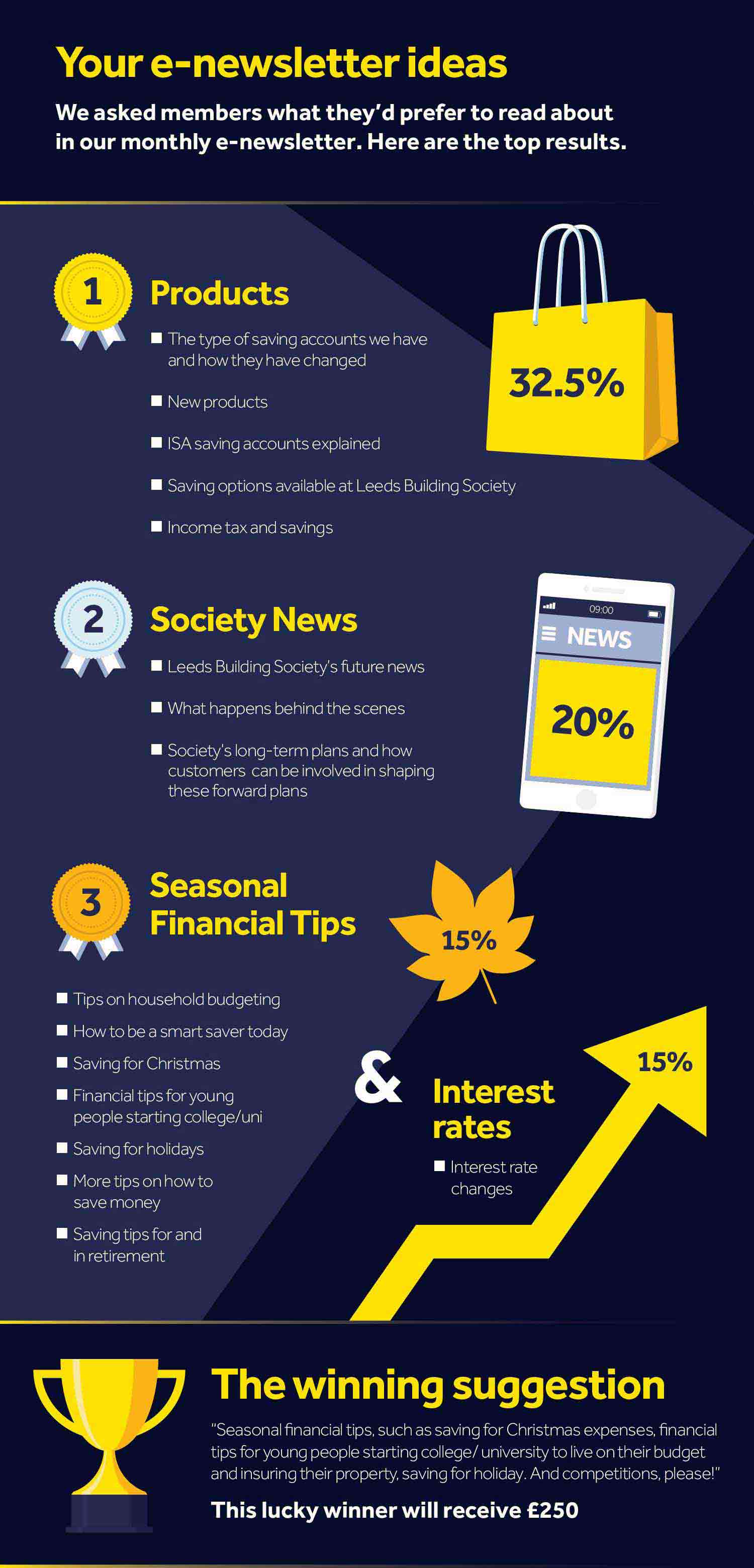 Interested in receiving our monthly e-newsletter? Click here to sign up!