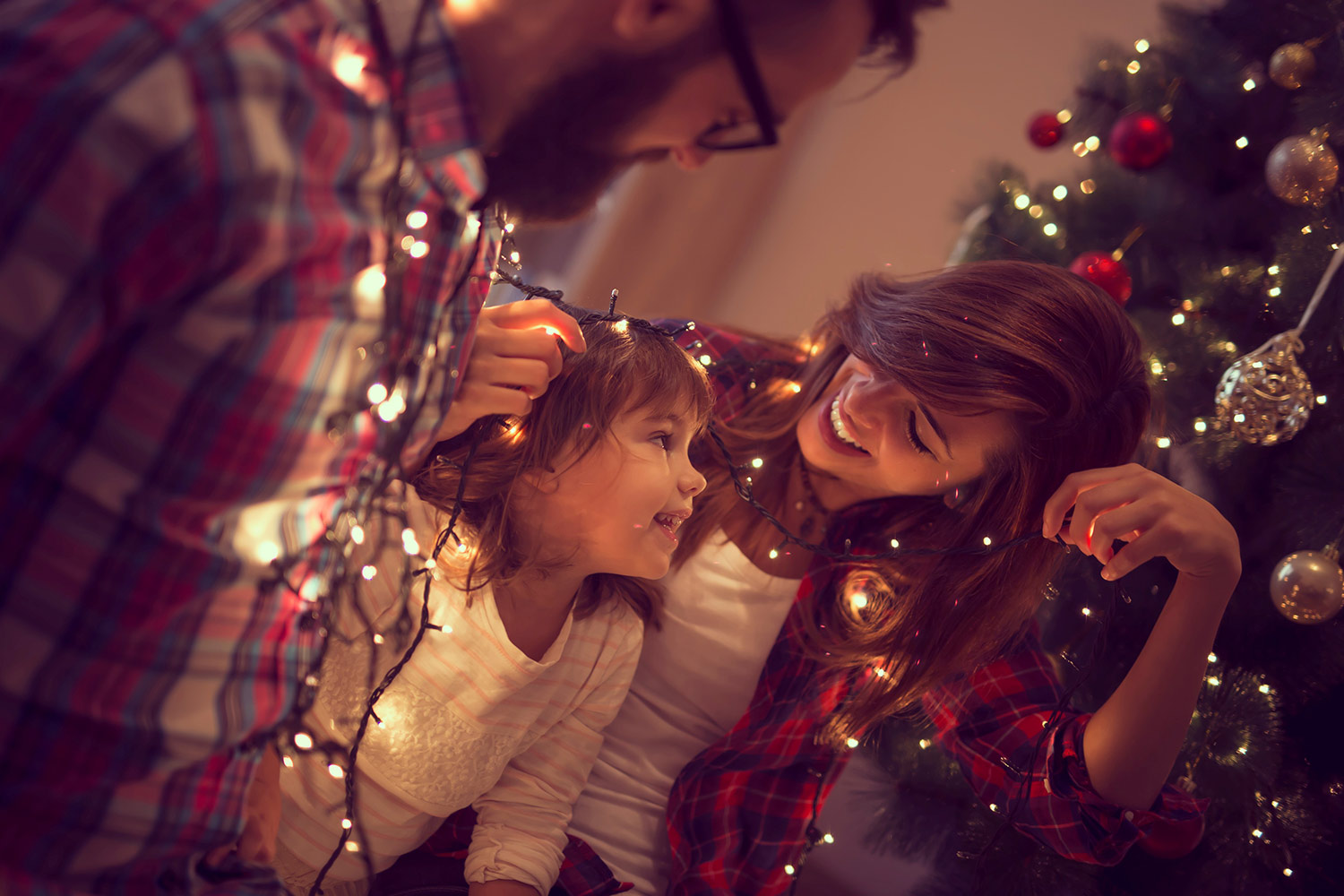 Christmas gift ideas to suit every budget
Christmas gift ideas to suit every budget
Unless you have completely mastered the budget-friendly Christmas, it's likely you'll feel the pinch this season (and we don't just mean from the plummeting temperatures). Decorations, food, even travel costs, it all adds up – and that's before you've even thought about presents!
Well not to worry, we have some cracking gift ideas that can suit absolutely any budget…
The best things in life are free
Some of the best gifts can cost nothing, so don't feel bad if you don't actually spend any money on your loved ones' presents.
IOU Vouchers are a great gift idea as they can be made easily with paper and some pens. With options from hugs to cleaning the dishes, you can easily give somebody what they truly want this Christmas! Just make sure you're prepared to do whatever you write down; it's not such a great gift if you don't deliver!
Another way to avoid spending money this Christmas is to re-gift something you have received in a previous year but never used. I'm sure you appreciated the thought behind this gift, but if you haven't used it since last Christmas it's likely that somebody else could make better use of it. Just make sure you check all use by dates, and definitely don't re-gift back to the person who bought it for you!
If you've got the skills you could also make your own presents, such as by knitting a scarf, painting a picture or moulding a bath bomb. If you're a crafty person it's likely you'll already have most of the necessary materials lying around. If not, you may have to spend a little on getting these, but you'll spend a lot less than you would buying the finished product from a store.
Gifts from £0-£5
Free gifts aren't always an option, but that doesn't mean you have to spend a lot to get the perfect gift. This budget is great for a shoestring Christmas, or for buying Secret Santa presents.
If you avoid the expensive brands, you can get beautiful scented candles for this price that smell just as nice as the pricier options. Supermarkets in particular sell great own-brand candles that look and smell designer without the scary price tag!
Let's face it. Everyone loves getting chocolates, especially as all diets are out of the window come Christmas time! Fancy chocolates may have great packaging, but are they really worth the extra money? You can easily grab a fab box of chocolates for under a fiver and, if your recipient is feeling generous, you may get one or two pieces for yourself!
It may have become a bit of a joke gift, but I think most of us are secretly quite chuffed when we receive a pair of socks. By the end of the year we have thrown out countless socks due to wear and tear, and the ones we keep somehow never seem to match up! A new pair is a very welcome gift, and the wackier the better!
Gifts from £5-£20
If you can afford to spend over a fiver, but still want to keep to a strict budget, try sticking to a £20 limit.
Can't make a scarf yourself? No worries, you can find lovely scarves for men and women for under £20, and they'll be perfect for keeping your loved one warm this winter.
A great gift idea that has never gone out of style is a book. A lot of the big authors will wait until just before Christmas to release their latest title, so now is prime time to pick one up as a present! You'll be able to pick up a paperback in the bottom region of this budget, whilst some of the glossy hardbacks may cost closer to the £20 limit.
As Christmas is for family coming together, there has never been a better time to bust out a board game. Getting a family member one of these will ensure endless hours of fun are to be had over the festive season, and can create some priceless bonding time (and moments of hilarity when you beat your competitive sibling)!
Gifts from £20-£50
If you have a little extra cash this Christmas, you may be looking at gifts costing up to £50. Here are some of our suggestions…
Much like book publishers, gaming companies release some of their biggest computer games just before Christmas. Make sure to keep an ear out to find out which game your loved one is itching to play!
Boy or girl, child or adult, we all need clothes! Some of us like fashion more than others, but a pretty dress or smart shirt can make a fantastic gift. The stores definitely know this, and many throw very tempting Christmas sales where you could pick up a bargain.
Is it really Christmas unless you get a box of smellies? Once again, retailers often have great deals around Christmas time on bath and body gift sets, and they come in all shapes and sizes. They can be priced above or below the £20-£50 price range, but the majority sit within it and the sets often come packed with goodies that cost loads more to buy separately.
Gifts from £50-£100
Buying for a special someone? You may want to treat them to something a little extra...
Perfume and aftershave can be a really classy and luxurious gift, and it's tough to go wrong. Whilst the recipient may have a favourite scent, the popular names are pretty much guaranteed to smell nice and will make a great addition to their collection.
For a gift that lasts throughout the year, subscription boxes are a really cool idea that have recently grown in trend. Whether they like wine, books, makeup or even gardening, there is a subscription box out there that's perfect for your loved one.
Ideal for the colder months, a quality winter coat can be both a fashion statement and a way to keep warm. Within this price range you can find some really lovely coats that will keep your friend or family member protected against the cold. They'll thank you for it again when the snow starts to fall!
Gifts over £100
If you're feeling generous this year and want to push the boat out, you can get something amazing for your loved one.
Jacqueline Kennedy said that pearls are always appropriate, which means you can't go wrong with a jewellery gift! If pearls aren't their style, crystals, gemstones and diamonds are sure to suffice! Watches can also be a glamorous gift that will last years and look amazing.
Alternatively, perhaps the latest games console is what your loved one has been dreaming of. You'll know they love this gift when they spend their entire Christmas break playing on it!
Or, if they are less into material things, experiences can be a truly unique gift. Whether wine tasting, car racing or indoor skydiving is their cup of tea, it's bound to be something that they never forget.
Any amount
Donating to a charity they hold close to their heart can be a really lovely gift. Knowing they have helped out an important cause is usually more than enough for people, but some charities even provide you with special gifts for your donation, such as soft toys, letters and information packs.
Can't quite figure out what your loved one wants this Christmas? A gift card is the perfect alternative and allows them to get exactly what they want. You can normally fill the gift card with as much money as you'd like to give, and there's a massive choice of shops as nearly every brand now sells them. You may just need to dig a little to find out which is their favourite!
For a gift that will keep on growing, you may want to consider opening a savings account for your child or grandchild. As long as you maintain the minimum operating balance and follow the rules and restrictions, a savings account can be a great way to build a pot of money for your loved one that will increase over time. The exciting part will be seeing what they choose to spend it on when they're older – it could help fund their university studies, their first car, or even their wedding day!
Keep on saving
To make things even cheaper, keep an eye out for discount codes! There are various apps and websites that you can use to find the best code for your purchase, so don't forget to take a look just in case…
If you're feeling especially organised, why not start saving for next year's Christmas? Make the most of your money with one of our savings accounts, and receive a competitive interest rate for a little extra spending money. Keep your balance above the minimum rate, and you'll be thanking yourself next year!