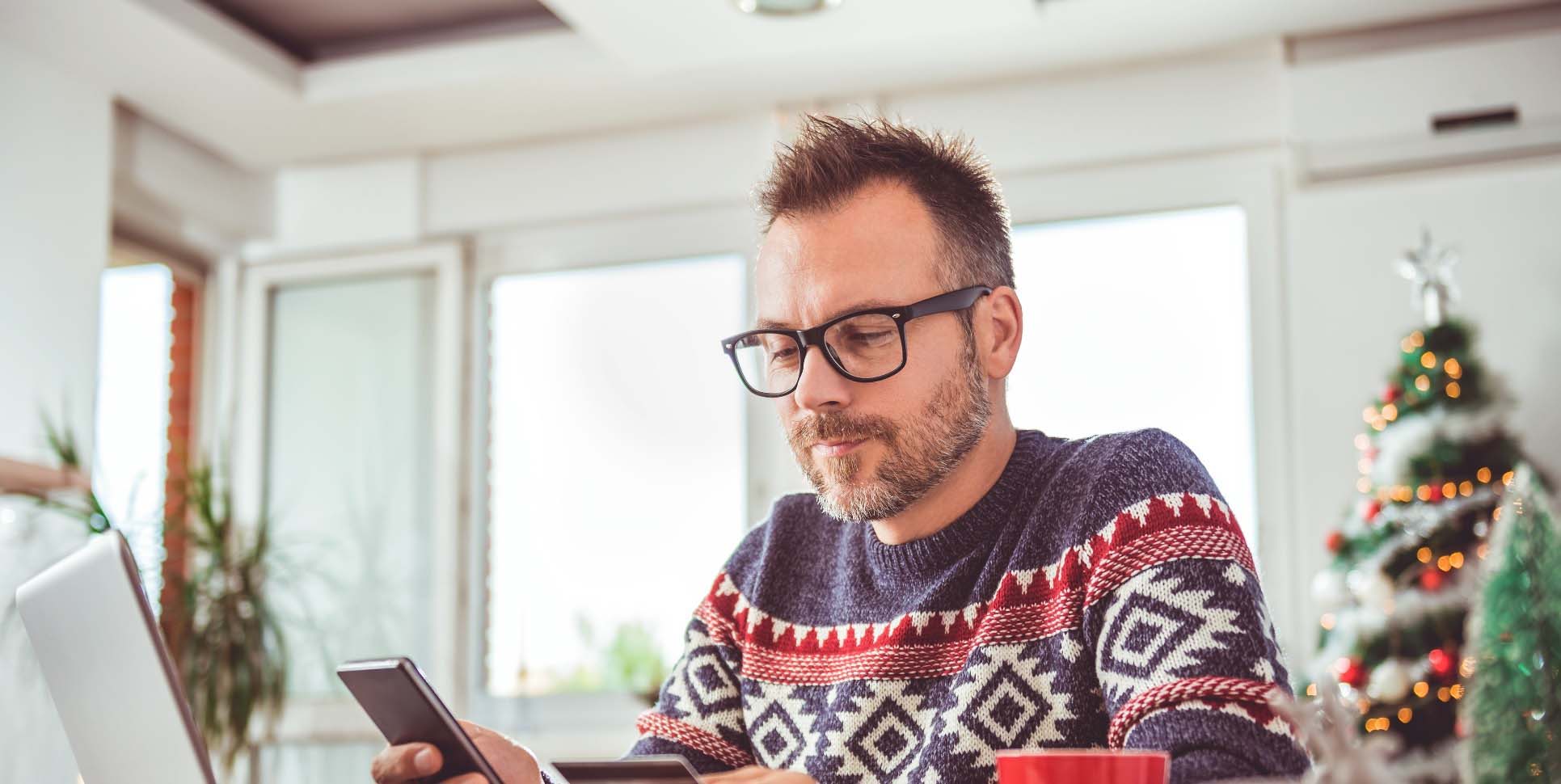 The arrival of December means several things – it's getting colder, it's almost Christmas and, most importantly, you get to eat chocolate every day! Whilst we love the classic advent calendars, we thought we'd help you get an extra something out of each day in the run-up to Christmas.
We want to make this season easier on your pocket, so we've listed some festive savings activities for you below. You don't need to do all of them, but we hope you find some of them helpful and (almost) as fun as eating chocolate.
Sunday 1st December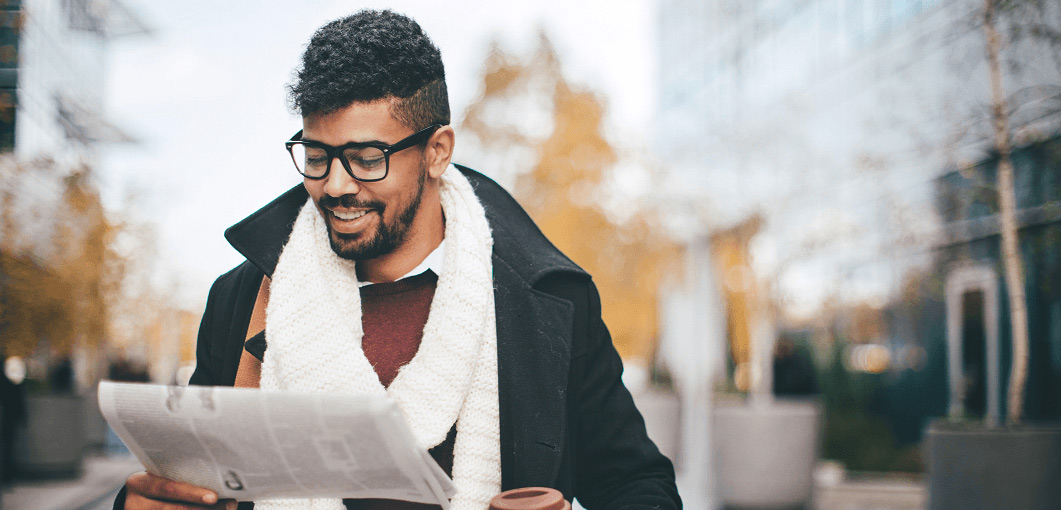 Try your hand at knitting your own scarf to keep you warm this winter. If you've never picked up a pair of knitting needles before in your life, you might want to start by checking out this super handy website.
Monday 2nd December
Tired of walking into a freezing cold house after work? Set your heating on a timer so it's warm when you get home. This will make sure your home is ready and toasty for you without having to leave the heating on all day.
Tuesday 3rd December
Time to start thinking about presents! Set up a secret Santa for your family, friends or colleagues. Not only is it super fun to organise and keep the secret, you'll likely save loads of money as you won't have to buy for the whole group.
Wednesday 4th December
Now is a good time to check comparison sites and see if you could be getting a better deal on your energy plan. This is the season for turning on your heating so it's a good idea to make sure you're getting the best possible price. Remember to check if you'll be charged any exit fees before leaving your current plan.
Thursday 5th December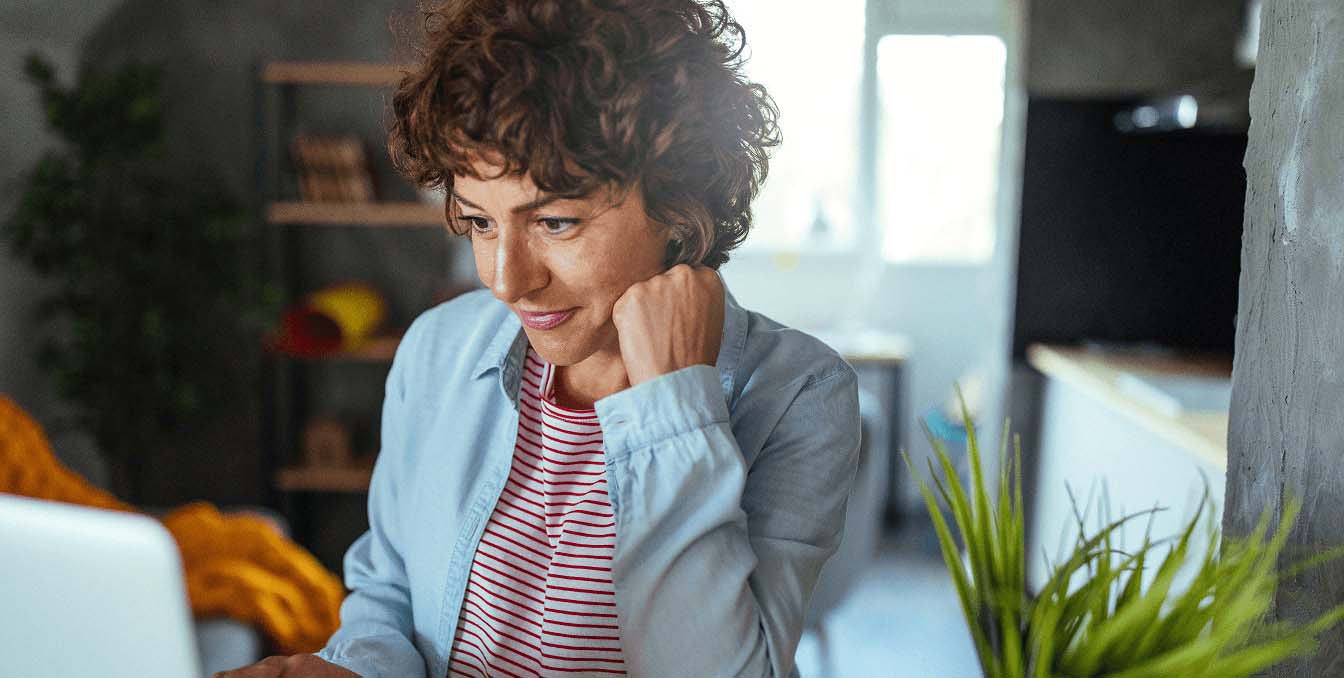 Like the sound of free gifts? Enter some online prize draws and keep your fingers crossed! Some may charge an entry fee but a lot will cost nothing to enter so keep your eyes peeled. The prizes could work as great presents for friends or family (or yourself)…
Friday 6th December
Be more eco and wallet friendly by sending out Christmas e-cards instead of physical ones. There are lots of fun websites that can help you with this, or make it even cheaper by just sending emails with a personalised image and message.
Saturday 7th December
Homemade gifts always mean a lot because the recipient knows you put time and effort into it. Give that joyous feeling to your loved ones by making them a candle, painting them a picture, or doing something else that lies in your skillset.
Sunday 8th December
Find yourself throwing out expired groceries? This week try planning out all your meals for the week in advance, allowing you to get everything you need (nothing more) and reduce the risk of waste.
Monday 9th December
Instead of spending on pricey Christmas decorations, trying crafting some of your own. Not only is this normally cheaper, but it will allow you to implement your own unique style. Take a look at this fab guide on 'How to make your own Christmas wreath' from the Evening Standard for some help.
Tuesday 10th December
For another way to get hold of some free gifts, check out some freebies sites. The samples and merchandise they give out could make great stocking fillers that cost little to nothing.
Wednesday 11th December
Have a late evening shopping trip to try and grab the reduced groceries. These items will be fine, but may have just been bashed around a little, or the expiry date may be coming up soon. Every supermarket puts these groceries out at a slightly different time so we recommend doing some research before you head over.
Thursday 12th December
Put together a voucher pack to give out as free, but very meaningful, gifts to loved ones. These could be exchanged for things such as 'I'll do the washing up tonight', 'let's watch a film of your choice together', or basically anything that they'd really appreciate you doing.
Friday 13th December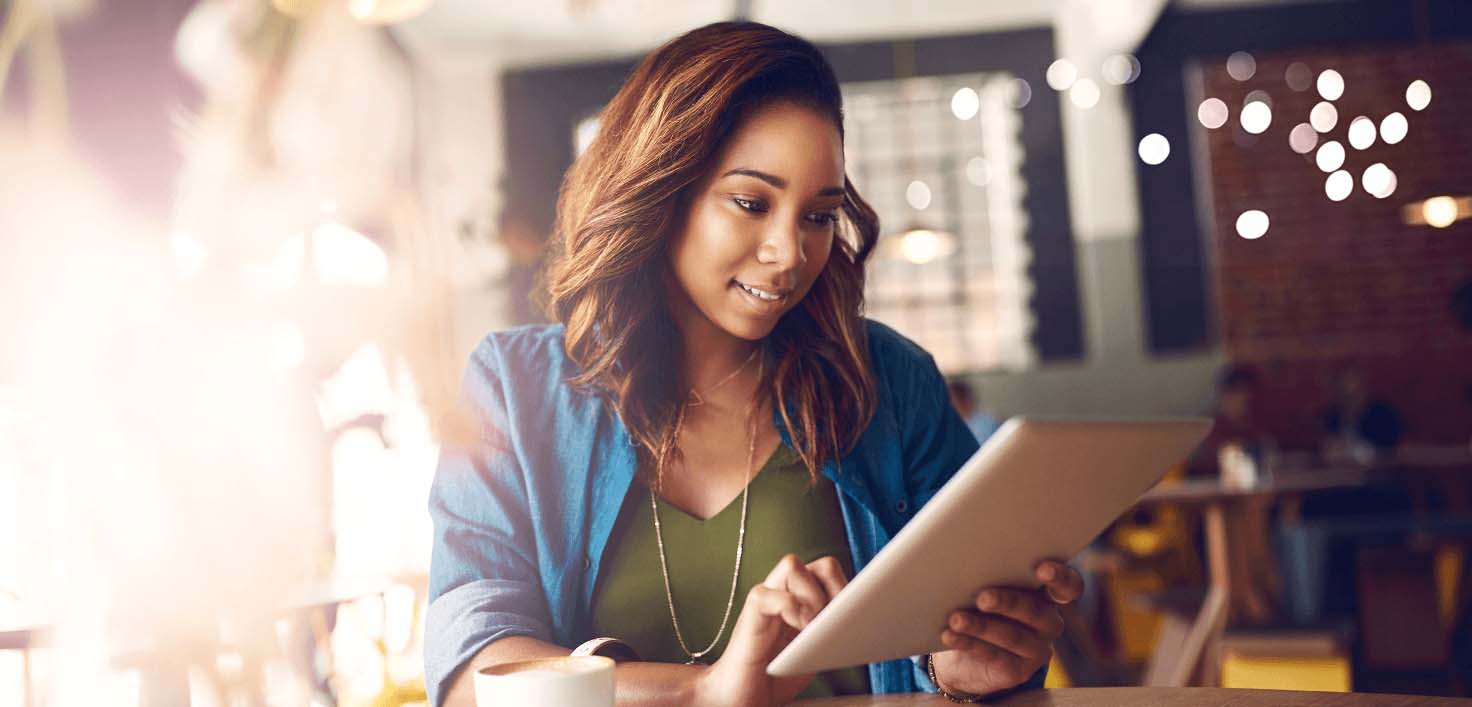 Worried about the costs of online present shopping adding up? Search for promo codes online for your favourite stores to try and save some of those precious pennies.
Saturday 14th December
Looking for something fun, but cheap, to do? Visit a free museum, attraction or park with your family or friends and let an amazing day unfold!
Sunday 15th December
Today is a good day to get any risky gifts as there'll still be time to return or exchange them at most stores after Christmas. These could include clothes for people whose size you're not too sure about, or something you think they could already have.
Monday 16th December
If you need to replace any bulbs, or could do with stocking up for when the next one goes, consider purchasng energy efficient ones. As the days are darker you'll likely be having your lights turned on quite frequently, so help reduce the strain on your energy bill by using LED bulbs. Which? have provided an interesting cost breakdown of using these types of bulbs, as well lots of other energy saving tips.
Tuesday 17th December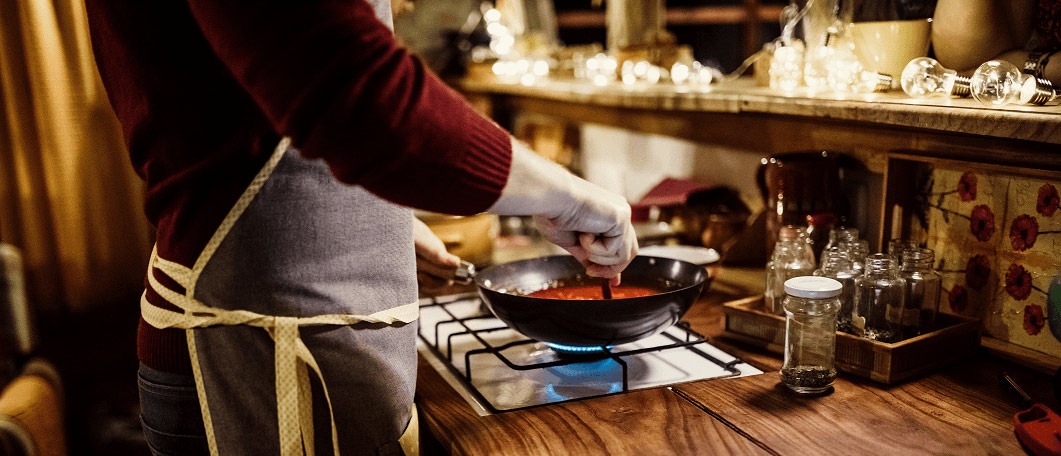 Finding yourself spending too much on meal deal lunches during the work week? Make this week's meals in advance so that you don't need to shop around. A warming soup is a particularly welcome lunch in the middle of winter day, and it's pretty cheap to make. Just blend your favourite ingredients and cook together with stock!
Wednesday 18th December
Visit a charity shop today and look for some second hand gifts. Not only are you likely to pick up a bargain, but you can help a deserving charity too. We'd especially love it if you popped into one of our charity partner, Samaritans', stores!
Thursday 19th December
Try paying only with cash all day today to keep a better eye on how much you're spending. More might be leaving your wallet than you're fully aware of…
Friday 20th December
Get lots of potential gifts in one go by buying a gift set - this could be split into lots of little gifts for multiple people. As an added bonus, gift sets usually cost a lot less than buying each item individually.
Saturday 21st December
You don't need to spend a lot of money to have a fun Saturday night! Host a cosy board/video game evening tonight instead of going out. Who wants to be outside in this weather anyway?!
Sunday 22nd December
If you're wrapping presents today, consider using old newspaper, or wrapping paper and gift bags from previous occasions. If you don't have any, you might want to save any wrapping from the presents you get next week for the following year.
Monday 23rd December
Take some time to cancel any memberships or subscriptions that you haven't used for a long time. Chances are you're not going to use them again, so now's the time to leave them behind! If you can't cancel as you've signed up for a set amount of time, put a reminder in your calendar to cut them off before your subscription renews.
Tuesday 24th December
Need a sweet treat to go alongside your Christmas dinner? Or something to take to your generous host's house? It has to be mince pies! But don't bother buying them from the store when they're this fun to make yourself - take a look at this recipe if you want to be the most popular dinner guest tomorrow.
And finally...
Wednesday 25th December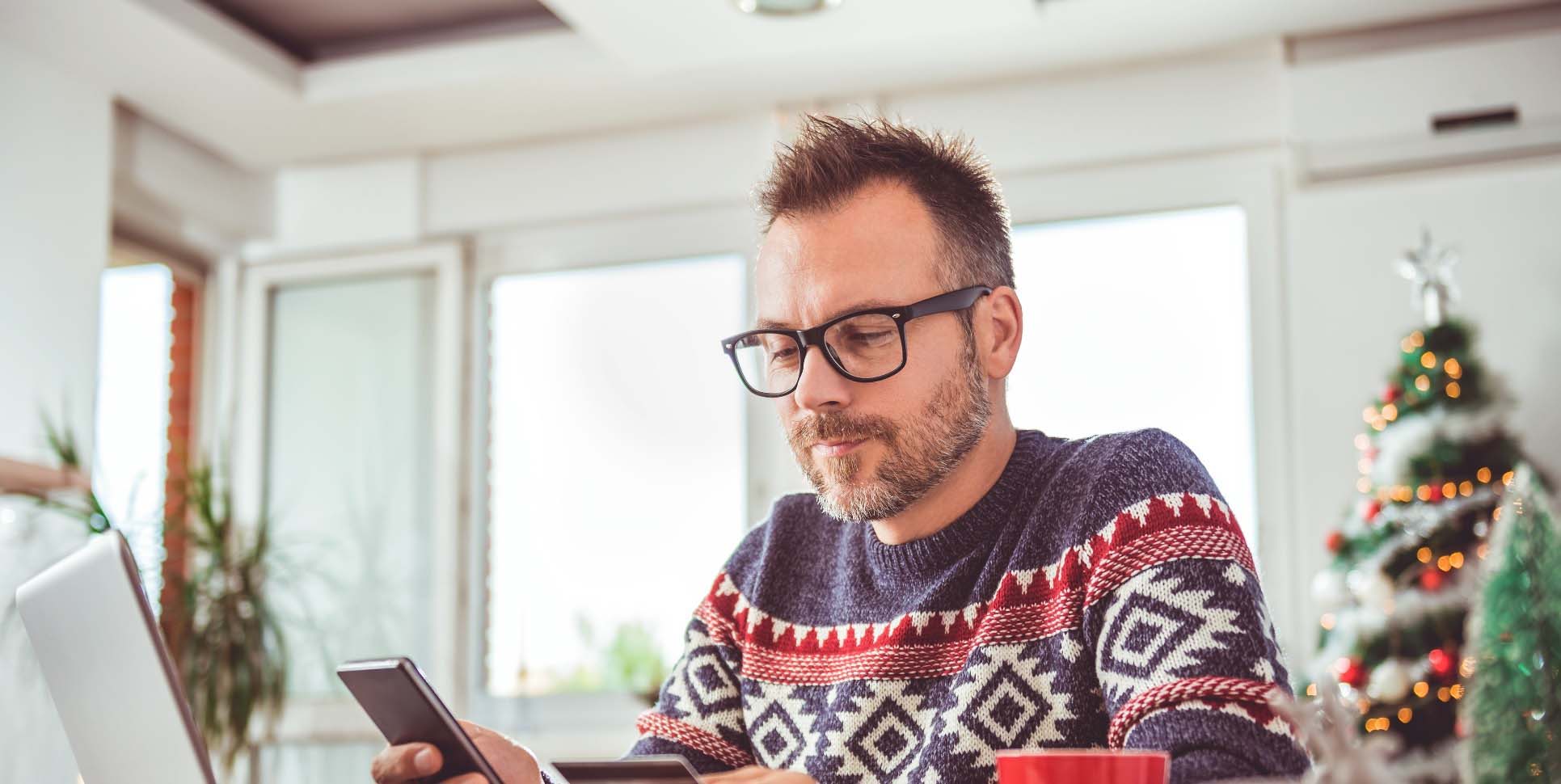 Merry Christmas!
Have you received some cash gifts today? Lucky you! If you have nothing in mind that you want to treat yourself with, you might want to consider saving this money for your future. You can find our current range of savings accounts here.
Thanks for joining us on a savings journey this December, we hope to see you again next year!