Holiday Heroes - Meet Simone
Tweet
Meet Simone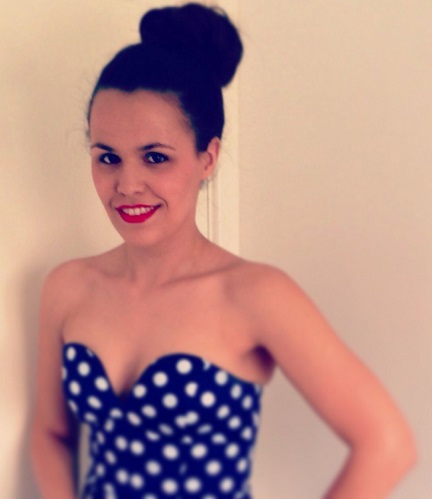 Simone is a 32-year-old mother of two and writes the brilliant 'Married to a Geek' - www.marriedtoageek.co.uk - where she blogs about fashion, fitness and travel. She shared her passion for planning with us…
Q: How seriously do you take holiday planning?
A: Very seriously. I can't think of anything worse than arriving at a holiday destination - especially with two young children - to find it unsuitable, unclean or a total disappointment. Holidays (for us at least) don't come around very often, so the planning has to be so thorough beforehand to make sure we will have a brilliant time once we arrive.
Q: Why do you do it?
A: To make sure that we all have a brilliant time - especially the children.
Everyone wants their holiday to be relaxing and fun and I find it best to check everything out and do my research before I even book a place.
Q: What form does your planning take?
A: Lots of internet searches scouring review sites and I find checking travel bloggers reviews a good place for tips too. And word of mouth from friends is great too. I actually had a friend on her holiday abroad once, she told me it was lovely and I booked (after having a delve into the resort via my computer first, of course!) our holiday whilst she was still there. You can't beat the recommendations.
Q: Do you budget for your holiday? And do you generally stick to it?
A: I like to make sure we have more than enough when it comes to things like spending money when we are away from home because "you never know". I will have a budget and a plan in my mind what I would like to spend but I won't be too concerned if the "extra" is used up too... after all, that was budgeted for too, I suppose.
Q: How far in advance of a holiday do you start to plan it?
A: I like to plan as much as a year in advance if possible, mainly for the financial side of things. But I really start the clothes/activity planning probably a few months before.
Q: Do you share your plans and tips with other people? (if you're going on holiday with them, or if they're going to a place you've been to)
A: Absolutely! Organisation is key. They may have advice to help me be more efficient too.
Q: Does your planning help you to make the most of your holiday time? How?
A: It helps to take any worry out of the holiday - who wants to worry on holiday? If I know I have an estimated daily money budget, for example, I know that by day 8 of the trip we will be OK and won't have run out of money due to carelessness. A good plan certainly helps.
Q: Can you share your top three holiday planning tips?
Research the resort/place you will be going and look at reviews to take away the chance of any unwanted surprises. Plus, there may be some lovely places to explore that you would never have known about.
Look to see if there are lots of extra activities/excursions to book and pay for. If there is you may need to account for extra spending money.
Pack activities, snacks and changes of clothes if travelling with children... for them and for you. I once sat for 24 hours on a coach to Spain covered in baby poo because I didn't have an easily accessible change of top - I won't make that mistake again...
You might also like these Holiday Heroes tools to help you get organised.