Packing tips to make the most of your baggage allowance
For many, the most wonderful time of the year isn't Christmas as the song might suggest - that particular top spot goes to the annual summer holiday. It's your chance to escape the humdrum day-to-day, hopefully enjoy a little sunshine, and truly relax into a different pace of life. However, before jetting off for sun, sea and sand there's an important job to do – packing.
Here are our top ten tips to getting it right:
1. Get on the case!
If your suitcase is more than a decade old, you'll almost certainly need an upgrade. Consider size carefully – too small and you'll struggle for space, too big and travel will be cumbersome. Also be sure to choose a lightweight case as you don't want to be close to exceeding your allowance before you've even begun packing.
2. Think versatile and compact
It's your job to take control and make sure every item you choose to take on holiday works hard for its space in your case. Consider which clothes match with others, how many outfit combinations you can co-ordinate and what folds down to take up the minimum of space. Be strict and don't allow yourself to take unnecessary duplicate pieces.
3. Be honest
Will you actually wear those neon pink six-inch heels or will you revert to your comfy flats every evening? Are those three aftershaves really going to get used during your week away? Pack only what you're sure you'll use.
4. Choose natural fabrics
Cotton, silks and wools, as well as looking and feeling great, won't hold creases like synthetic fabrics do. Merino wool is a great choice as it is extremely lightweight and it will keep you warm if the temperature drops as the sun sets.
5. It's a shoe-in
Make three pairs of shoes your limit. Wear the heaviest pair to fly in and fill the others with small items like chargers, hairbrushes and belts to save space.
6. Two's company
When travelling with a partner or close friend, mixing the contents of your two suitcases means that should the airline mislay one piece of your luggage, you'll both still have some of your gear.
7. Pack vertically
This is a clever way to avoid disturbing your entire suitcase when you're looking for a particular item. Fold or roll individual pieces of clothing and 'stack' them alongside each other. That way, a small corner of every item will be visible.
8. Keep valuables with you
If you're taking expensive photography equipment, your favourite jewels or electronics with you on holiday, it's advisable to carry them in your hand luggage.
9. Bottle out
Heavy bottles of shampoo, conditioner, cleansers and other toiletries quickly eat into your strict baggage allowance. If you're not fussy about cosmetic brands, or if you're positively enthusiastic about exploring foreign chemist stores, buy everything you need on arrival. Alternatively, choose products that do more than one job – a shampoo that's also a body wash or a moisturiser that offers sun protection, for example.
10. Hold a weigh-in
Avoid that sinking feeling that comes with realising you've gone over your weight allowance and a hefty surcharge is on its way. Invest in some luggage scales and check your weight before you leave home.

By giving packing a little thought and following these ten top tips, this summer you can make your journey to that dream destination a breeze and arrive with everything needed for a stress-free break away.
Holiday Heroes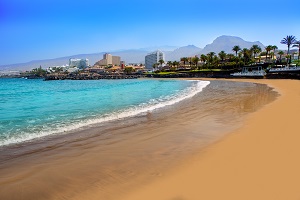 Holiday season is almost upon us! We're here to help you get organised ahead of that well-earned break so that you can enjoy every minute while you're away. We'll be sharing articles from our holiday heroes and travel tips a plenty...