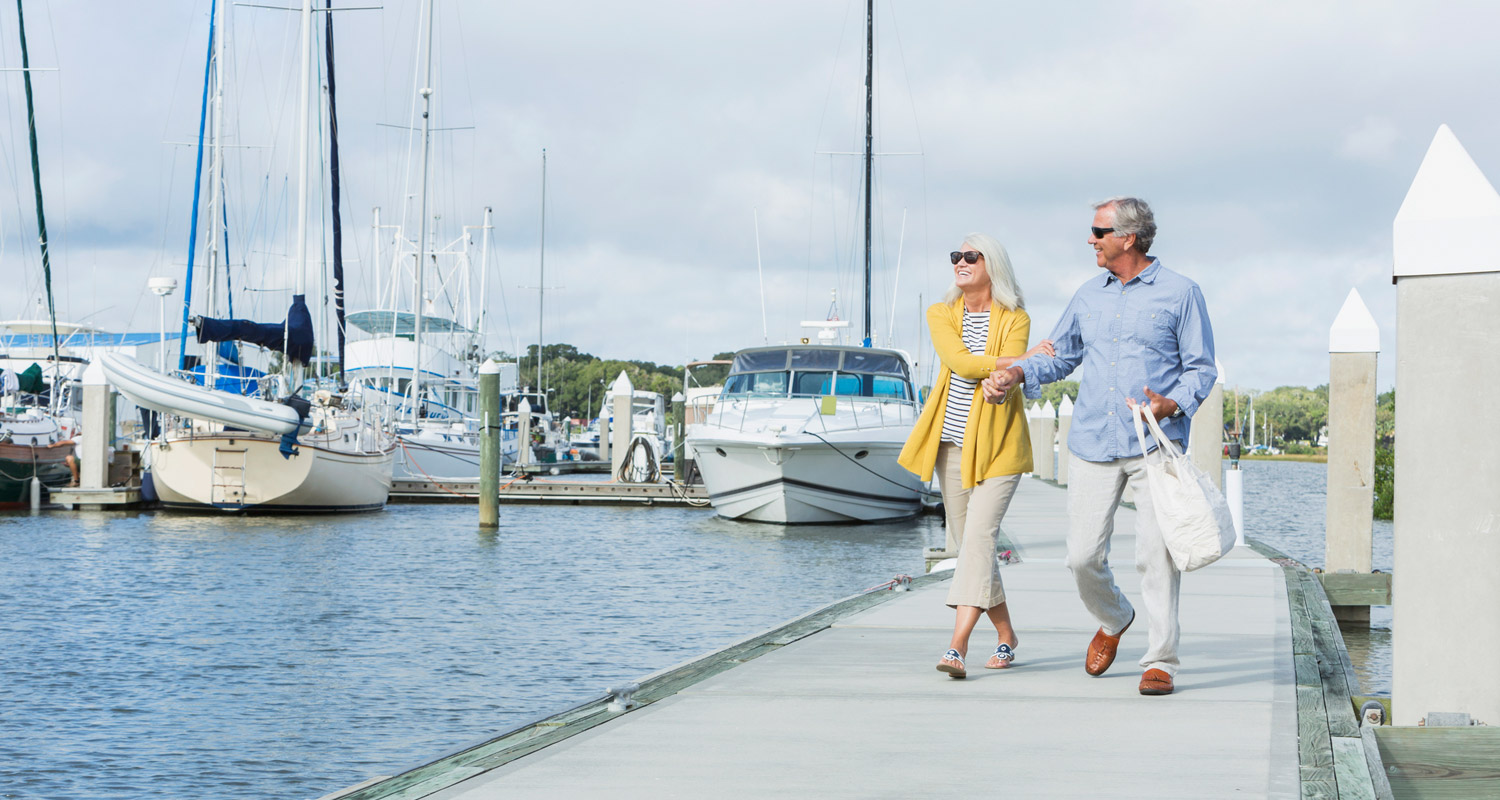 Spring cleaning isn't just for your home
Your finances will thank you for a good tidy too
The highlight of your year is most likely Christmas, your birthday or that long awaited holiday. But that's not the case for us. The number 1 date in our calendar is the start of the new tax year. But it should be a date you take notice of too. The new tax year means a brand new ISA allowance is available (so make the most of tax-free* saving!) and it's also an ideal time to give your finances a good old spring clean.
Use it or lose it!
Have you taken advantage of the full ISA allowance for the current tax year? If you don't use your full ISA allowance, you'll lose it, so it's always a good idea to try and save the full amount for each tax year if you can. Take the opportunity to review your current ISA and top it up if you want to take full advantage of the tax-free* allowance. Our common misconceptions article has lots of useful myth busting information on this very topic.
Check, check and check again
It's the perfect time to find out if you could be paying less on your energy bills, insurance policies and broadband to name a few. Use comparison sites to discover the best deals. It's worth ringing your current provider once you've done your research, and you might be able to negotiate a better price.
Make a statement (or at least check it)
Do you wince at the thought of checking your bank statement? All those off the cuff purchases documented in one long list. You may not even look at it, after all, paperless billing options mean you no longer have to be confronted by a dreaded bill on your door mat. And it's much easier to ignore a bill in email form. But don't! Confront your demons and tackle your statement head on. Take a look at the last three months and go through each statement line for line. Break things down into categories such as 'absolute essentials', 'nice to have' and 'put the credit card away!'. The choice is yours but the number 1 rule here is to be honest with yourself. Shedding light on those invisible costs and reining them in could save you money in the long run. Although be aware that some membership or subscription services may charge a fee for early termination so please check the relevant terms and conditions before canceling anything.
Money for nothing
When you go through your statements, identify anything you're currently paying for but not actually using. Get rid of things like that gym membership which seemed like a great idea in January but you've only used twice. Do you subscribe to any streaming services like Netflix or a magazine you never read? If you don't use it, stop paying for it. Think about how much you'll shave off your monthly outgoings.
Credit card debt vs savings
If you have credit card debt you should seriously consider clearing it before you start saving money. If you have savings already, the best option may be to use the savings to pay off the debt. It's may be better to aim to wipe the slate clean and start afresh, debt free. You'll most likely end up paying more in interest accrued on your credit card debt than you'll earn on your savings.
Home sweet home
You may love your home but does your home love you back? There are lots of little things you can do to improve efficiency and reduce those pesky energy bills. Replacing all of your halogen bulbs with LEDs is a great place to start. Money can be saved by switching to an LED option due to the lower wattage of these bulbs. They will also last far longer so you won't need to replace them often, and their reliability means you won't need to worry about maintenance.
Food for thought
Which one best describes you when it comes to the big food shop?
I'm a label lover and would never dream of trying a supermarket brand equivalent
I do my research. I'll spend hours working out if that multipack of beans is cheaper
I do my food shopping online. It's so much easier and I avoid those 'it fell into the trolley' purchases
Whichever one best sums up your shopping style, there are lots of tips and tricks out there to reduce the cost of your weekly shop. Here's one for you now: there are varying brand levels in every supermarket from premium through to value. Whichever level you currently shop at, try moving down one (yes, we're talking to you too, label loyalists!) and see how much you could save.
Now you see me
Are you guilty of something we like to call invisible spending? It's those spontaneous purchases you make such as a morning coffee, afternoon sugar fix or drinks after work. Those ones that all add up to a significant amount over a year. But everyone deserves to treat themselves every once in a while, it's just important to keep tabs on your 'invisible spending' and cut back where you can.
Don't sweep it under the carpet
When spring cleaning your finances it's important to think about how a loved one would deal with your affairs if the worst was to happen. It's a good idea to create a folder with any details needed to help handle your finances. You could call it an 'In Case of Emergency' or ICE file. Try to include everything they would need to manage your accounts such as bills paid each month. The more detail you can provide the better. Just be sure to keep your file somewhere safe and ask that your partner or spouse does the same.
So what are you waiting for? Take the time to spruce up your finances this Spring. Ticking a few of these things of your list could make a big impact on your accounts. And think of it this way, that bank statement might not look so scary the next time it arrives.
*Tax-free means that interest payable is exempt from income tax.
Cash ISAs are available to individuals aged 16 and over who are resident in the UK for tax purposes.
This guide is intended as a summary only and does not constitute financial or legal advice given by Leeds Building Society. No reliance should be placed on this guide and you must make your own decisions, we recommend that you seek legal and/or financial advice if you have any questions or queries.