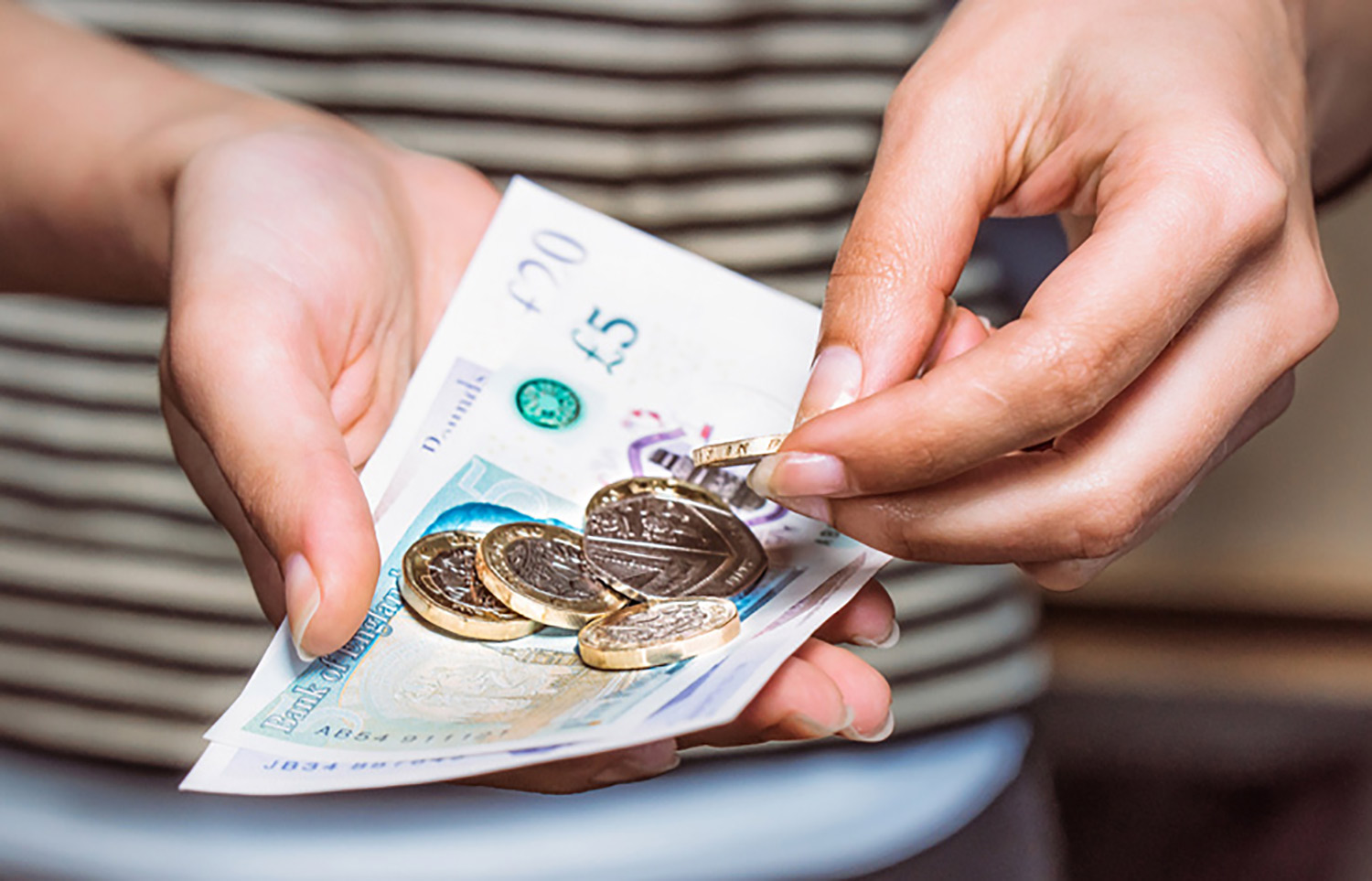 The faces on your banknotes
Ever looked closely at the notes in your wallet or purse? We're sure you notice the number, but what about the faces staring back at you?
After the recent announcement of Alan Turing appearing on the new £50 note[1], we thought it would be interesting to find out more about the figures we see every day, but might not know much about. Most of us are aware of Darwin and Dickens, but we wanted to learn about the more unfamiliar faces. It turns out they're pretty impressive!
Elizabeth Fry – The Angel of Prisons
Known by many as the "angel of prisons", Fry visited Newgate in 1813 and was horrified by poor conditions and the fact that many of the prisoners hadn't been tried[2]. She returned soon after with food and clothes and, when she was financially able, funded a prison school for the children imprisoned with their mothers.
Fry then helped found the Association for the Reformation of the Female Prisoners in Newgate. The association provided materials for female prisoners to learn needlework skills to help them find employment after prison.
Another prison issue Elizabeth felt strongly about was capital punishment. She vocally condemned the death penalty and fought for its abolishment, though sadly it didn't come to an end until 1965 – over 100 years after Fry passed away.
In recognition of her work, she was displayed on the £5 note from 2002 to 2017. Her picture shows her reading to the prisoners and children of Newgate prison.
Michael Faraday – The Self-taught Scientist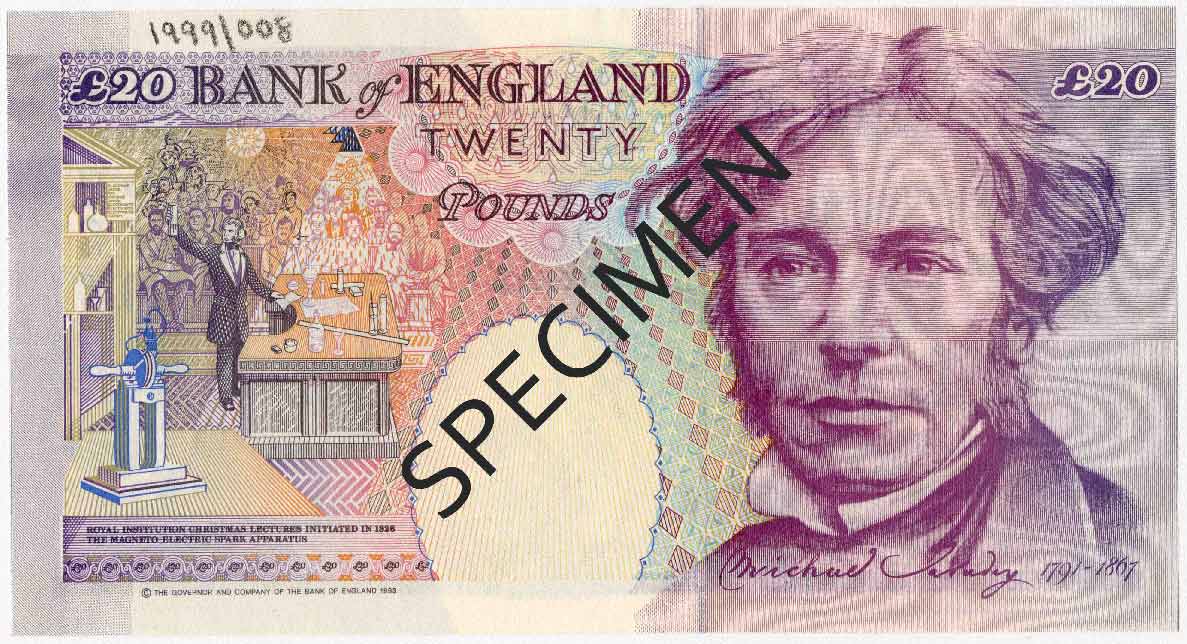 Born in 1791, Faraday received very little formal education but taught himself by reading science books when employed as an apprentice bookbinder.[3] As he grew older, he learnt on the job while working as an assistant for the great chemist Humphry Davy.
Gaining vast amounts of knowledge from the scientists he encountered in Davy's employment, Faraday was able to publish a work on electromagnetic rotation in 1821. This work went on to be the foundation for the electric motor. He discovered electromagnetic induction a decade later in 1831.
Faraday's work created big waves in the scientific world, so much so that Einstein had his picture on his wall![4] He was offered a knighthood, but refused it claiming he would prefer to remain "plain Mr. Faraday to the end". We celebrated him instead by placing him on the £20 note between 1993 and 2001.
Arthur Wellesley – The Duke of Wellington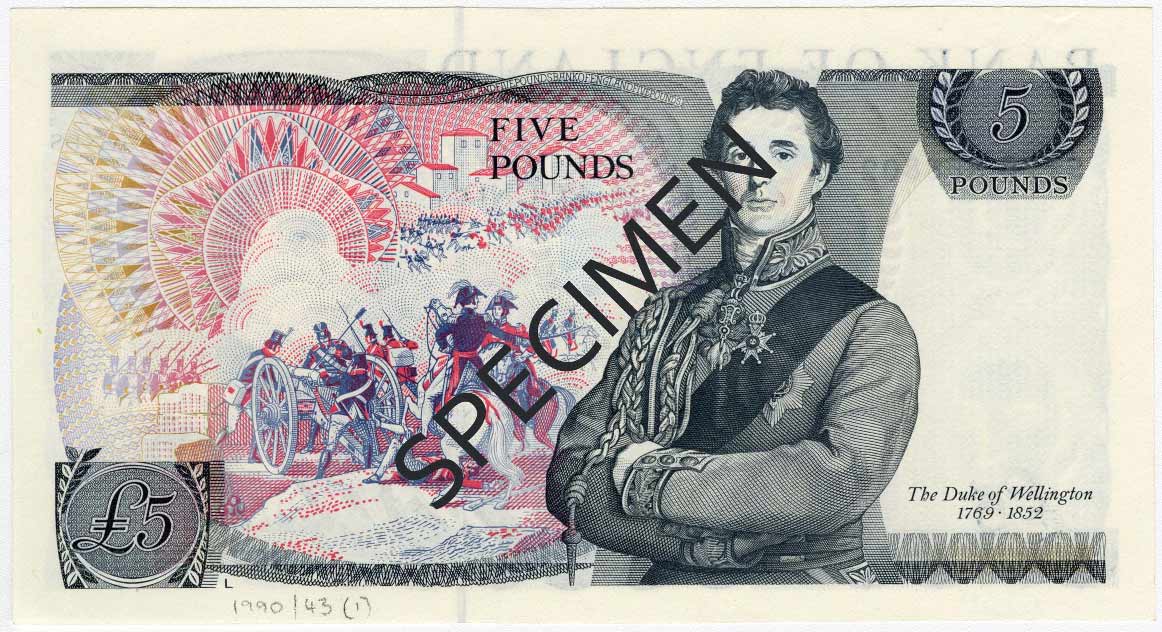 Despite his great accomplishments in later life, Wellesley performed poorly in school. So much so that he felt forced into a military career with no other prospects available.[5]
However, he quickly moved up the rankings as the French Revolution progressed and became a commanding officer soon after the execution of King Louis XVI. After facing defeat in France, he travelled over to India where he was promoted to major general and finally claimed victory in battle.
By 1812 he was leading troops around Europe gaining great victories, ultimately forcing Napoleon to stand down. This massive achievement earned him the title of Duke of Wellington.
Three years later people were rallying behind Napoleon once again, but Wellington defeated him for good in the famous battle of Waterloo and Britain stayed standing strong thanks to his military genius.
He was honoured many times during his lifetime, and even upon his death when he was given a state funeral, but he was more recently recognised by being featured on the £5 note between 1971 and 1991.
Matthew Boulton & James Watt – The Steam Engine Pioneers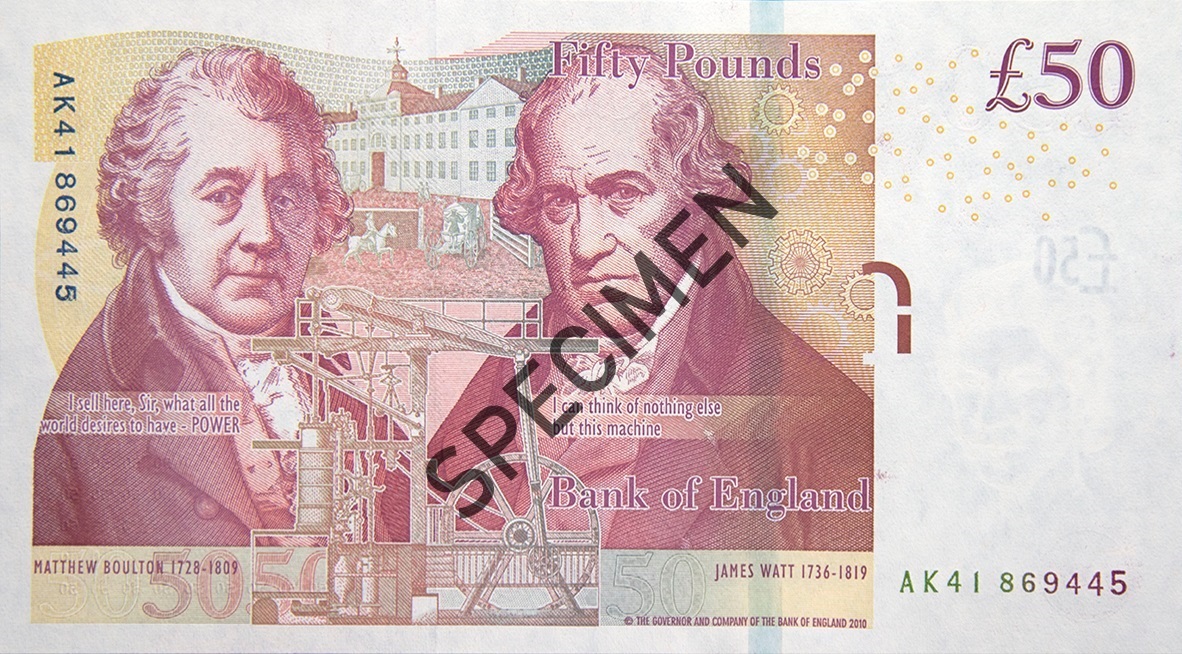 Most of us don't see the current £50 note very often, but these marvellous men have sat upon it since 2011 and are well worth a mention.
Both Matthew Boulton and James Watt (creator of the namesake energy unit) were at the core of the Industrial Revolution. They started a vastly more efficient steam-engine business together than had existed prior, using Watts' patented design. The first uses of their engine included draining mines across the UK.[6]
Boulton also used steam power to create coins for the East India Company and supplied the Royal Mint with their machines. The creation of coins using machines helped stop a lot of forgery, which was a huge problem in England at the time.
He also founded Soho Mint in 1789[7] which allowed Boulton to create copper and silver coins, as well as medals such as the one he made for those who fought at the Battle of Trafalgar.[8]
Sir Christopher Wren – The Brilliant Architect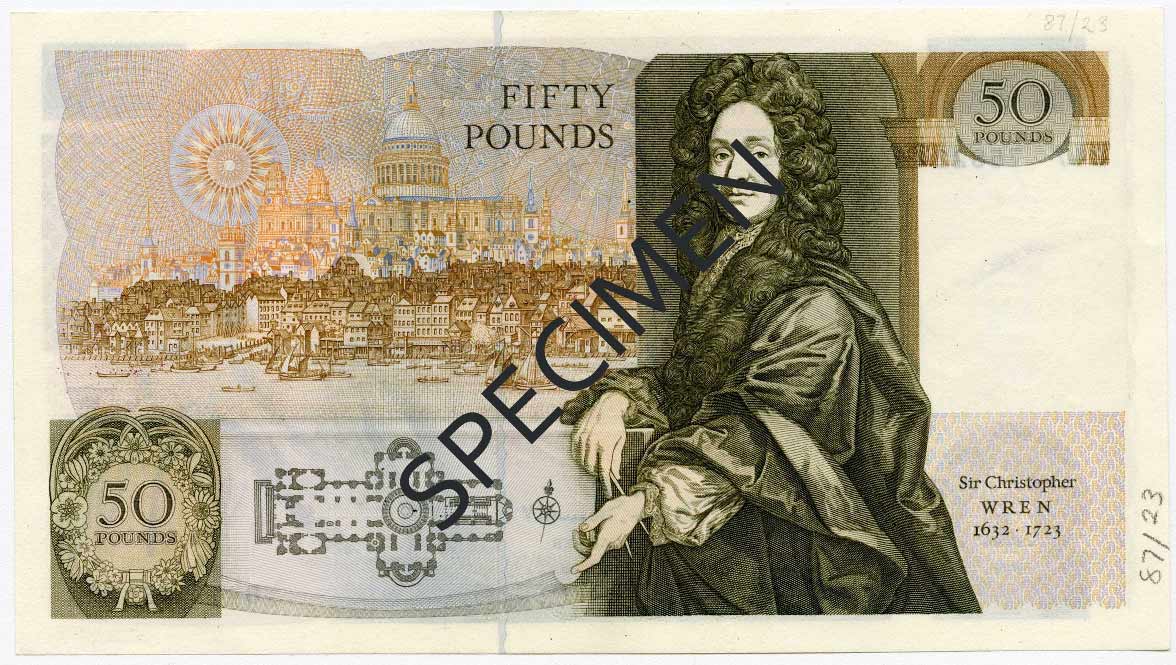 We saw another accomplished scientist appear on the back of the £50 note from 1981 to 1996, but his more famous works came from the world of architecture. His best known designs include that of St Paul's Cathedral, the Royal Observatory and the Sheldonian Theatre in Oxford.[9]
He proposed huge plans in 1666 for the entire area destroyed in the Great Fire of London, but was never able to get them approved. However, he did get to design 51 new churches!
Once he became the surveyor of royal works in 1669, he had control over the designs of all British government buildings and was knighted in 1673.
He now rests under his prized St Paul's Cathedral, forever with his greatest work, his gravestone reading in Latin 'If you seek his memorial, look about you'.
[1] https://www.bbc.co.uk/newsround/47142948

[2] Elizabeth Fry, http://www.newworldencyclopedia.org/p/index.php?title=Elizabeth_Fry&oldid=1006747 (last visited August 13, 2019).
[3] http://www.bbc.co.uk/history/historic_figures/faraday_michael.shtml
[4] https://www.atlasobscura.com/places/michael-faradays-laboratory
[5] https://www.bbc.com/timelines/zxjw7ty
[6] http://www.bbc.co.uk/history/historic_figures/watt_james.shtml
[7] https://www.bbc.co.uk/news/uk-england-birmingham-29462839
[8] https://www.bbc.co.uk/news/uk-43923110
[9] http://www.bbc.co.uk/history/historic_figures/wren_christopher.shtml