Back to December 2014
Leeds helps children's author save towards her dream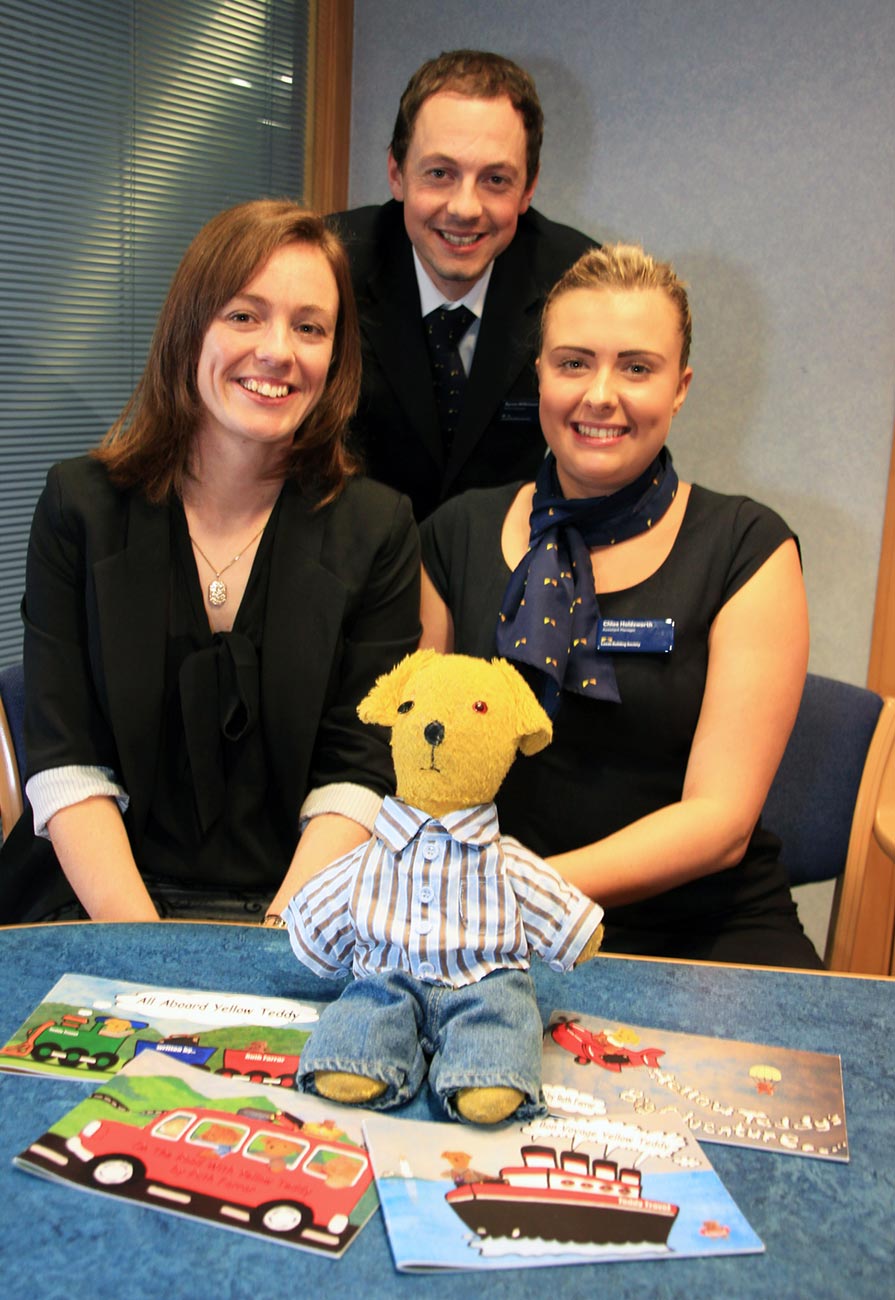 An aspiring children's author is a step nearer her publishing dream after winning £1,000 from Leeds Building Society.
Ruth Farrar, from Leeds, secured the most public votes to win the Society's 'Save Interesting' campaign after sharing her reason for saving – to publish the children's books she has dreamed of since she was at school.
She heard about the campaign at her local Leeds Building Society branch in Moortown and shared her savings story through the microsite, saveinteresting.co.uk.
'Save Interesting' encouraged people to share their reasons for saving with Leeds Building Society. A selection of the most 'interesting' savings stories were offered up for public vote through social media to enable participants to win up to £1,000. More than 500 people cast their vote for the most interesting savings story and Ruth's story secured over 60% of the vote.
"I have been interested in creative writing since I was a child," said Ruth.
"I first attempted to write the book four years ago. It was a story about a yellow teddy who visited 11 different countries. However, after research, I found that the story was far too long and I therefore decided to split it into four separate stories.
"By using a computer package called Captivate and animating certain images from the books, I have also created interactive e-learning material which is both educational as well as entertaining. When I discovered I had made the final three for 'Save Interesting', I wrote a story especially for Leeds Building Society also featuring Yellow Teddy. The aim of this story was to encourage young children to work independently towards their own savings goals."
Kim Rebecchi, Distribution and Marketing Director at Leeds Building Society, said: "Throughout the 'Save Interesting' campaign we heard from people with great savings stories to tell.
"All, like our winner Ruth Farrar, were saving for something that's very close to their heart.
"Everyone has something they really want to save up for and the dedication people can show to achieve their goals is inspiring.
"By sharing the stories of these savers, we hope to inspire more people to start putting money aside for the things they really want in life and celebrate their focus and determination in working towards achieving their goals."
Ends
Notes to Editors
Ruth Farrar is pictured (left) at Leeds Building Society's Moortown branch with branch manager Byron Wilkinson (centre) and assistant manager Chloe Holdsworth (right). Also shown on the photo are Yellow Teddy and Ruth's four self-published children's books.
A hi-res photo version is available - please contact the press office on 0113 225 7536
Leeds Building Society has 67 branches throughout the UK, Gibraltar and Ireland and assets of £12.1bn (as at 30 June 2014). The Society has operated from the centre of Leeds since 1886.