Back to February 2016
Leeds makes donation to support local communities in Reading
Leeds Building Society has made a £400 donation to Barbados and Friends Association (BAFA) in Reading to support a community event this summer.
This year is the 50th anniversary of independence for Barbados and the donation will go towards the Association's event on 7th May in Reading town centre attended by Society colleagues.
The funds will also be used for a fun day in June for the association's members and the community.
"We are delighted to make this donation and support BAFA. As a building society, we are owned by our members and are pleased to support good causes in the communities where we and our members live and work," said Janice Green, manager of Leeds Building Society's Reading branch.
Janice and her team handed over the £400 donation to BAFA Chairman Jeff Jones at the association's Ordinary General Meeting.
Jeff said: "I would like to thank Leeds Building Society for their generous gift. It is the financial support of organisations such as these which makes it possible for us to carry out our work within the local community.
"Their generosity really will make a difference to many lives through the charitable activities that we support."
Ends
Notes to Editors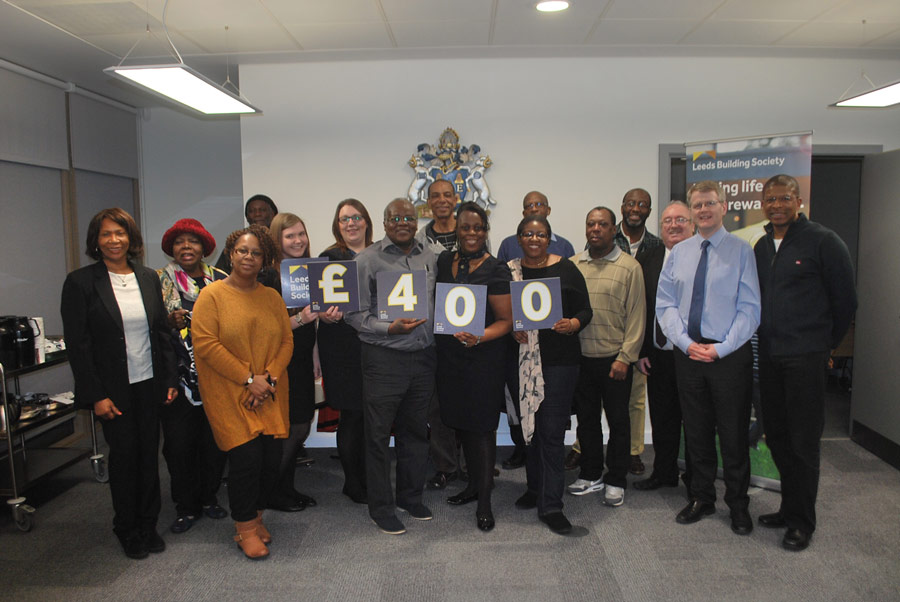 Pictured, L-R holding number cards, is Emma-Jayne Owen, Emily Douglas, Jeff Jones, Janice Green and Norma Parris.
Leeds Building Society's Reading branch is at 10 Cross Street, Reading, RG1 1SN.
Working for its members and local community of Barbados in Education and Community Life, BAFA promotes, for the benefit of the inhabitants of Reading and the surrounding area by associating the local authorities, voluntary organisations and inhabitants in a common effort to advance education and to provide facilities in the interest of social welfare for recreation and leisure time occupation with the object of improving the conditions of life for the said inhabitants.
Leeds Building Society has 67 branches throughout the UK, Gibraltar and Ireland and assets of £12.7bn (as at 30th June 2015). The Society has operated from the centre of Leeds since 1886.