Back to December 2016
Charitable Foundation £1.5m donations - Case Studies
Cotswold Riding for the Disabled (Cotswold RDA) - £1,000 donation
Prestbury, Cheltenham, GL52 3PE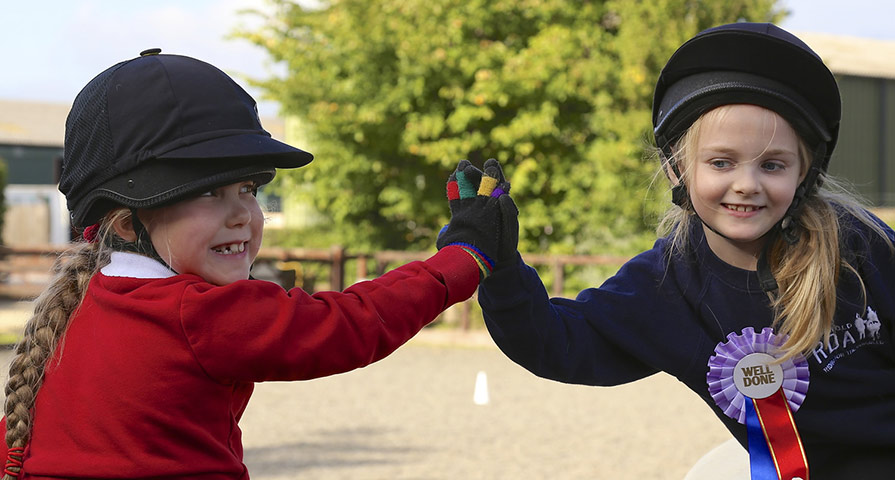 The Cotswold Riding for the Disabled was a beneficiary of the Foundation
Cotswold RDA promotes a culture of learning, development, achievement and enjoyment for its riders which allows everyone to reach their full potential.
With over 190 riders each week, supported by 140 volunteers, the charity aims to ensure Cotswold RDA is 'where aspirations become a reality' for everyone.
All their riders are physically disabled or have learning difficulties/special needs. If they can encourage a child or an adult to communicate and help them make sense of the world; to say "walk on" for the first time; spend 30 minutes in the saddle or even to hold their reins then the charity knows they are making a difference.
Claire Jenkins, Charity Manager at Cotswold RDA, said: "The £1,000 donation from Leeds Building Society's Charitable Foundation has ensured we have been able to provide a 30 minute lesson for 50 children and adults since we received the donation.
"Our ponies are incredibly hardworking and endlessly patient, and their welfare is our priority, but each lesson costs over £30 per 30 minute session. Our aim is to do our utmost to ensure that we can continue to heavily subsidise lessons so that our riders gain the maximum potential from riding, which means that we have to seek the support from organisations such as Leeds Building Society Charitable Foundation."
Disability Snowsport UK - £1,000 donation
Disability Snowsport UK, Glenmore Lodge Grounds, Glenmore, PH22 1QU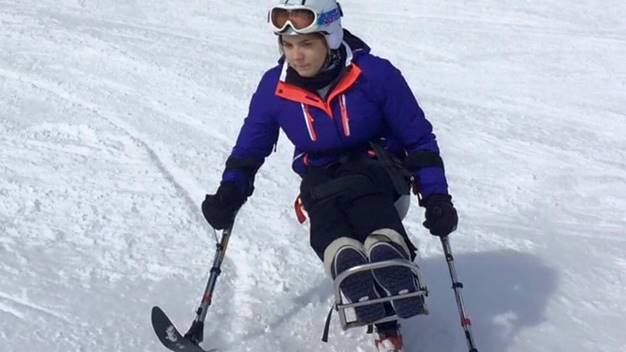 One of the DSUK members
Disability Snowsport UK believe that skiers and snowboarders, no matter what their disability, should be able to ski and ride alongside the able bodied as equals at all snowsports facilities and resorts.
They received funding from the Foundation towards their Freedom Project – 'Funding to Realize Economic Equality for the Disabled on the Mountain'. They were given £1,000 to subsidize 100 ski lessons for disabled people in the North West.
Ellie Hobson, Trusts and Grants Fundraiser at Disability Snowsport UK, said: "Skiing has a remarkable effect on the lives of disabled people, being one of the only sports which can truly accommodate all disabilities means that when our skiers ski for the first time they often feel like their life has changed forever and that they have left their disability behind.
"The impact skiing has on those individuals who live within the constraints of a disability are truly remarkable, increasing their sense of fun, fulfilment, independence and social inclusion. We're so thankful to Leeds Building Society for their financial support of our work."
QE2 Activity Centre - £1,000 donation
Manor Farm Country Park, Pylands Lane, Hampshire, SO31 1BH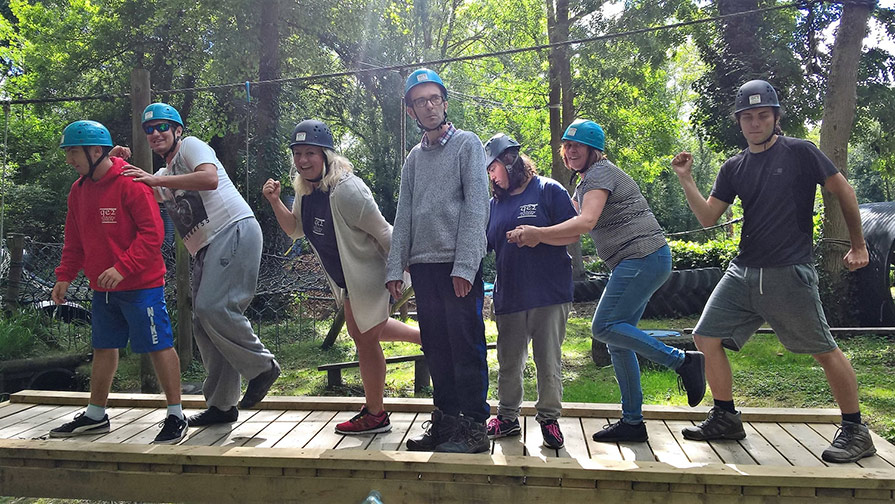 Participants on the ropes course.
QE2 Activity Centre was established in 1978 to provide activity opportunities for people with disabilities. Activities include canoeing and motorboating, climbing, archery, orienteering, team challenge problem solving and zipwire.
The donation of £1,000 went towards developing QE2 Activity Centre's Challenge Course. Specifically they are using this to buy materials to develop the tunnel sections, replacing older timber construction with concrete panels. The idea of the Challenge Course as a whole is to present participants with a set of elements which will take them out of their comfort zone, providing a physical and mental challenge.
The tunnel system is part of the programme for the day and residential groups so during the course of next year the ropes course is estimated to have 1,000 users.
QE2 Activity Centre Manager Phil Oates said: "For some people with physical disabilities the tunnels are surprisingly accessible - someone who may not be able to walk unaided may well be able to crawl and shuffle through a plastic tunnel on their own. Participation in adventure activities builds confidence, encourages people to work together and promotes an active lifestyle. Not only that, it's fun!
"This donation from Leeds Building Society will make it possible for QE2 Activity Centre to upgrade its Challenge Course, enabling even more people with additional needs to enjoy adventure activities."
Lennox Children's Cancer Fund - £500 donation
Suite D, 7-13 High Street, Romford, Essex RM1 1JU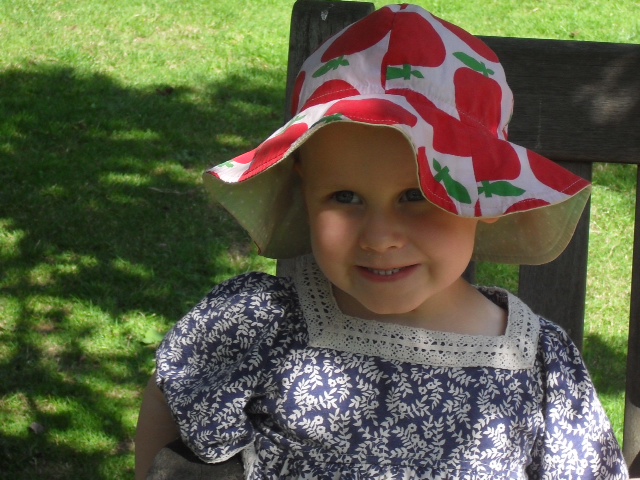 Esme and her family are one of those who benefitted from this donation.
Since 1992, the Lennox Children's Cancer Fund has worked hard to make a positive difference to the lives of children suffering from cancer or leukaemia, and their families. This is achieved through a range of vital projects such as care grants and respite breaks.
Care grants are given to families who are battling the financial side effect of having a child with cancer or leukaemia. These grants can be used to cover a wide range of expenses such as travel costs to and from numerous hospital appointments, household bills or specialist equipment the child may need.
Natalie Thurlow, PR Officer at Lennox Children's Cancer Fund, said: "The £500 donation was put into our respite break project which provides a week's holiday for the families we support. We have been able to provide three families with a one week, all expenses paid, break in one of our holiday homes.
"Respite breaks give the families that Lennox Children's Cancer Fund supports a much needed break away from hospitals, doctors and treatments where everyone can sit back, relax and take time being a 'normal' family.
"Each family is given a one week break free of charge with spending money and many have said that a short break away is 'just what the doctor ordered' for everyone."
Ends
Notes to Editors