Back to January 2017
Leeds colleagues raise over £93,000 for chosen charities
Leeds Building Society colleagues raised over £93,000 for their chosen charities in 2016.
Their £29,631 fundraising for the Colleague Charity Group* is being shared between Alzheimer's Society, Yorkshire Air Ambulance, Great North Air Ambulance and Hollybank Trust.
Through additional team and individual challenges, colleagues raised a further £64,161 for other good causes, including matched funding from the Society.
Diabetes UK, Motor Neurone Disease Association, Mind and Cancer Research UK were among the charities which benefitted.
Tony Raine, part of the fundraising team at the Society's Colleague Charity Group, said: "Thanks to the support and generosity of colleagues throughout the Society we raised £93,792 in 2016.
"They've thrown themselves into all kinds of fundraising, some of it more enjoyable than others, with activities including cycling, walking, running, baking and abseiling.
"I'm very proud of the support they've given to various charities, and all their efforts in ensuring a successful year of fundraising."
Ends
Notes to Editors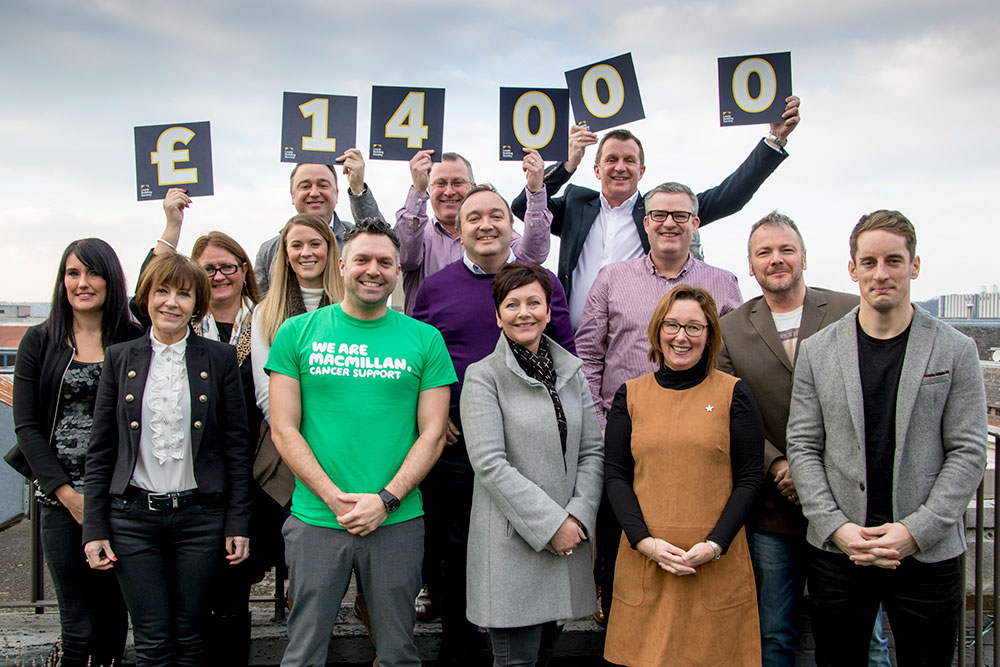 One of last year's team challenges saw the Society's Distribution team raise £14,000, between Macmillan Cancer Support and NSPCC, from a 127-mile walk along the Leeds Liverpool Canal. Representatives from the Society and charities are pictured.
*The Colleague Charity Group at Leeds Building Society (now in its eighth year) is a focus for charitable fundraising supported by colleagues. The charities were chosen after a vote by colleagues.
Leeds Building Society operates throughout the UK, Gibraltar and Ireland and has assets of £14.9bn (at 30th June 2016). The Society's head office has been based in the centre of Leeds since 1886.