Back to June 2017
Leeds Building Society appoints new manager in Doncaster
Adele Simmonds has been promoted by Leeds Building Society to become manager of its Doncaster branch.
Adele has gone full circle, as she worked at the branch when it first opened in March 2003 as a Customer Service Adviser.
She then went on to be a Mortgage Adviser in the branch until 2006, before spending the last 11 years at Barnsley branch as Assistant Manager.
Chris Ord, Regional Manager for the Doncaster branch, said: "I'm delighted to appoint Adele as our new Branch Manager.
"She is a great example of someone who has worked their way up, and embodies the achievement and self-development drive we're looking for.
Adele said: "I have a wealth of experience which I will share with my team so we can constantly improve the customer experience in Doncaster.
"I started my Leeds Building Society career as a Customer Service Adviser here at the Doncaster branch and am thrilled to be returning as Branch Manager.
"I have many years' experience at Leeds Building Society and have worked in all three of the mutual's South Yorkshire branches – Barnsley, Sheffield and Doncaster."
Ends
Notes to Editors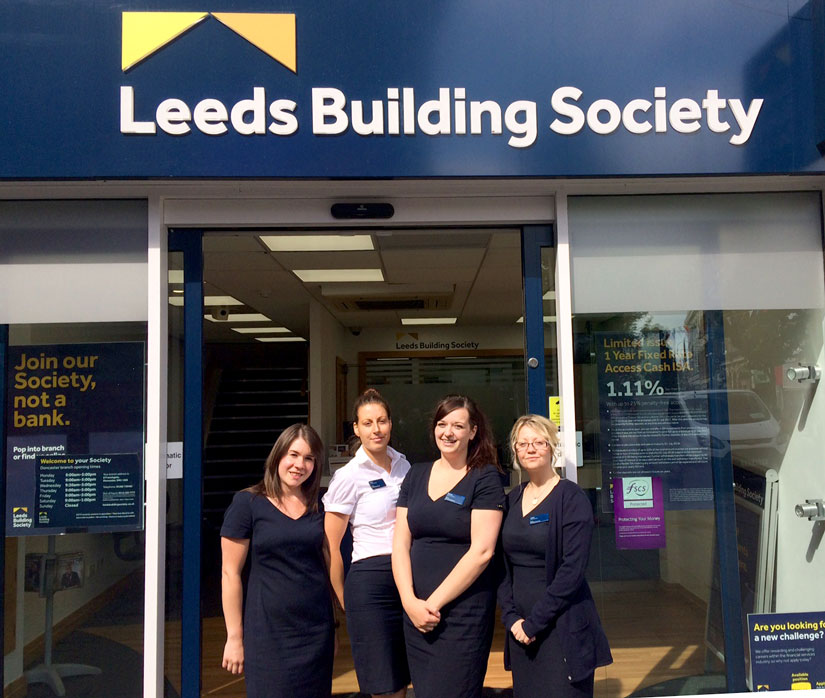 Pictured, L-R, outside the Doncaster branch are Christie Georgiou, Laura Rey, Cassey Smart and Adele Simmonds
Leeds Building Society's Doncaster branch is at 8 Frenchgate, Doncaster, DN1 1QQ.
Leeds Building Society operates throughout the UK, Gibraltar and Ireland and has assets of £15.9bn (at 31st December 2016). The Society's head office has been based in the centre of Leeds since 1886.