Back to June 2017
Leeds volunteers help homeless charity
Volunteers from Leeds Building Society spent a day helping to increase awareness of and raise funds for a city homeless charity.
St George's Crypt provides services including accommodation, meals, activities and support for its clients.
The eight colleagues from the Society's Customer Liaison team took advantage of the mutual's volunteering scheme, which allows all employees a day's paid leave each year to help in the community
"The team had lots of fun helping out at 'The Great George Street Get-Together' tea party," said Oliver Hutchinson, Customer Liaison Officer at Leeds Building Society.
"We manned different stalls selling jams, cakes, hand-made blankets, flowers, tea and coffee and were also very successful getting people to play our 'lucky dip' game.
"Everyone had a great time and would consider going back to help out again."
Verity Griffiths, event organiser and Community Fundraiser at St George's Crypt, said: "It's really appreciated that the Customer Liaison team played a major role in the running of the day.
"This allowed our staff to concentrate on showing visitors around, and explaining that the charity is much more than just a soup kitchen these days.
"It was great to see the Lord Mayor here, and the TV channel 'Made in Leeds' broadcast a programme from St George's Crypt.
"We made £570 through stalls, games and cakes thanks to Leeds Building Society's volunteers rolling up their sleeves, using their initiative and being fantastic ambassadors for us."
Ends
Notes to Editors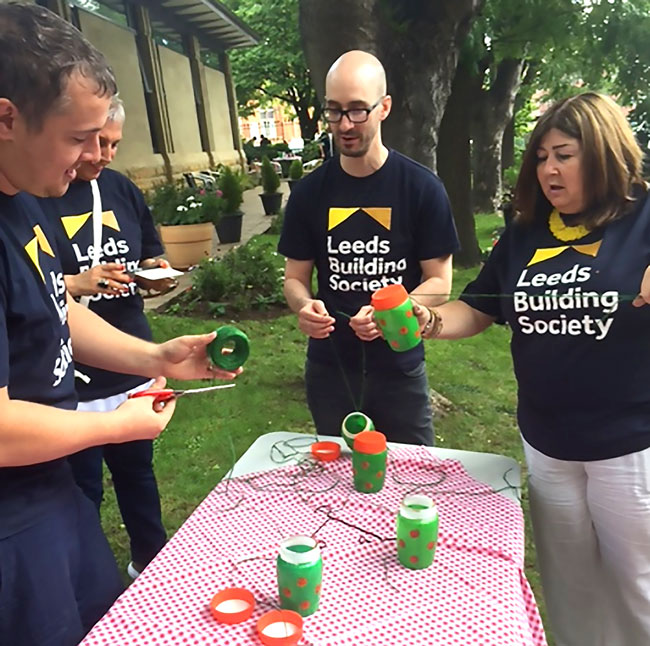 Pictured are members of the Customer Liaison team during the St George's Crypt 'Get-Together' tea party.
St George's Crypt is at Great George St, Leeds, LS1 3BR.
Leeds Building Society operates throughout the UK, Gibraltar and Ireland and has assets of £15.9bn (at 31st December 2016). The Society's head office has been based in the centre of Leeds since 1886.