Back to July 2017
Peterborough branch's birthday gift to local charities
Leeds Building Society's branch in Peterborough welcomed customers old and new to help celebrate its 30th birthday.
As part of the festivities, the Society shared a £600 birthday donation between three local good causes, chosen by branch colleagues. Visitors voted for their favourite charity to decide which received the largest share.
Sue Ryder Thorpe Hall Hospice, the Amazon Ward at Peterborough Hospital and Guide Dogs for the Blind received £300, £200 and £100 respectively following the public vote.
"We were delighted to celebrate our milestone by making these donations," said Julia Haycox, Leeds Building Society's Peterborough Branch Manager.
"Our team decorated the branch and gave cakes and goody bags to members and other locals who came by to join in.
"Our birthday party was also attended by Deputy Mayor Chris Ash and Deputy Mayoress Doreen Roberts.
"We're proud the Society has been helping the people of Peterborough to save and have the home they want since 1987."
Ends
Notes to Editors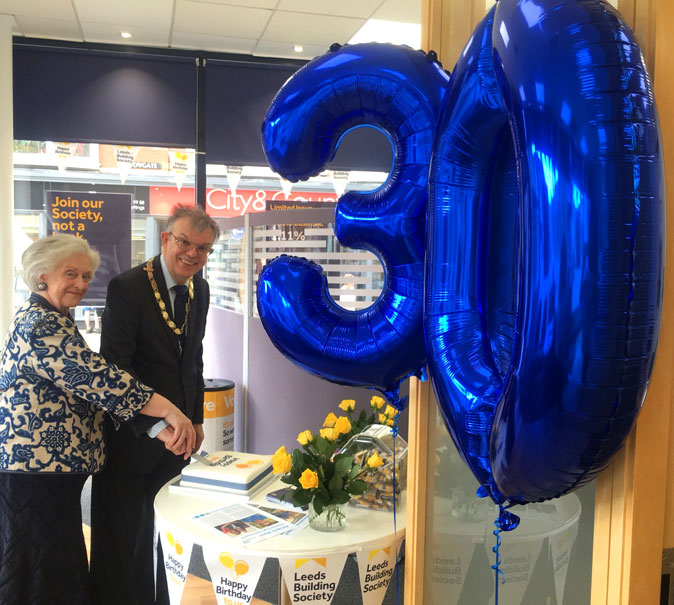 Pictured (inside the branch) are Deputy Mayoress Doreen Roberts and Deputy Mayor Chris Ash.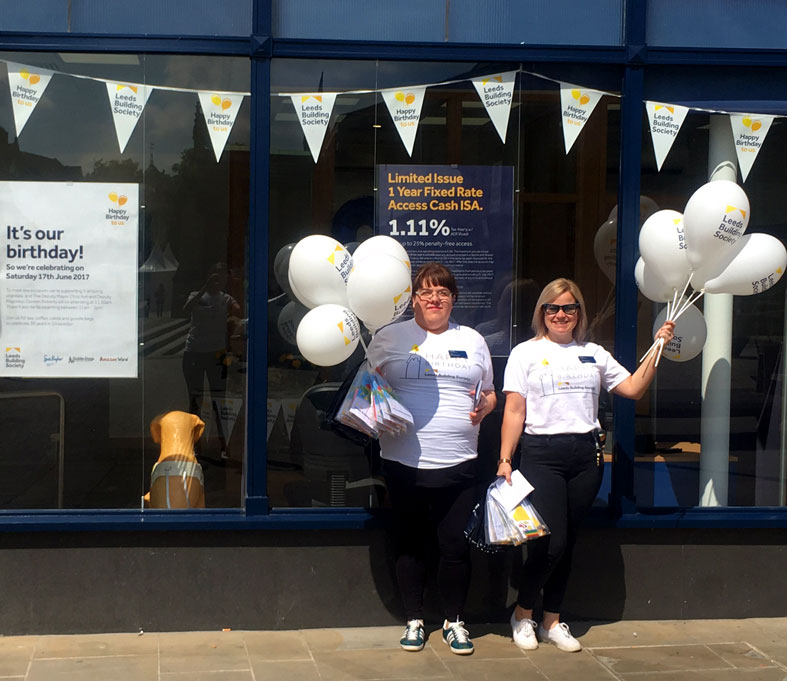 Pictured (outside the branch) are Michelle Wood (left) and Louise Braybrook (right) – both Customer Service Advisers.
Leeds Building Society's Peterborough branch is at 2 Queen Street, Peterborough, PE1 1PA.
Leeds Building Society operates throughout the UK, Gibraltar and Ireland and has assets of £15.9bn (at 31st December 2016). The Society's head office has been based in the centre of Leeds since 1886.