Back to March 2018
Grant helps charity make a hi-tech difference
People with sight and hearing loss will be able to use the latest technology to help them stay independent, thanks to a grant from Leeds Building Society Foundation.
The Wilberforce Trust, in York, has received nearly £1,000 to help it buy the latest hi-tech home aids, including an adapted tablet with a large font, and a virtual assistant.
They will be used as teaching aids to show how technology can help with day to day tasks that many of us take for granted including reminders to take medication, switching the lights on and off, and keeping in touch with friends and family.
Gary Brook, Head of Corporate Communication at Leeds Building Society and a Foundation trustee said: "We're delighted to be able to support this project. Introducing those with sight and hearing impairments to the latest technology offers the potential to make such a difference to people's lives."
Anne Parkinson, Fundraising Manager at The Wilberforce Trust, said: "People with sight and hearing loss have told us they want to be independent and manage things themselves instead of relying on friends or family.
"We know that many people with sight and hearing loss struggle to engage with new and existing technologies and apps which can help them with everyday living."
She said the £988 grant will allow people to try out the equipment and see how it could make a difference to their lives, before committing to buying the items.
Ends
Notes to Editors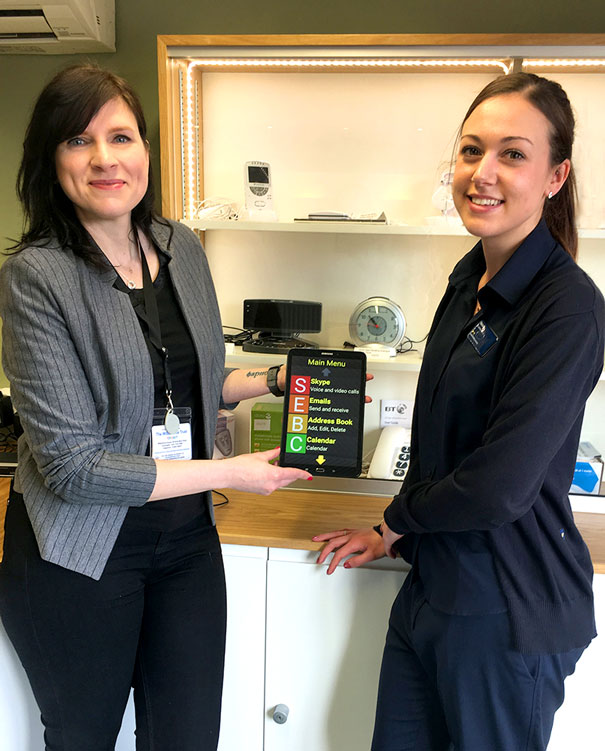 Christine Farion, Assistive Technology Adviser, from The Wilberforce Trust shows Natalie Metcalfe, Customer Service Advisor at Leeds Building Society's York Branch, how technology can make a real difference.
Leeds Building Society Foundation, independently run by a Board of Trustees, is partly-funded by an annual donation from Leeds Building Society. The balance of its financial support comes mainly from the Your Interest in Theirs scheme which allows members to donate the pence interest they earn on their savings.
Leeds Building Society Foundation was established by Leeds Building Society in 1999 to support UK charities committed to relieving hardship and suffering, or their direct consequences, and awards grants of up to £1,000 to good causes based or operating near Society branches and offices.