Back to November 2019
Auctioned Leeds Rhinos shirts raise more than £1,000 for Samaritans
Silent auctions of unique Leeds Rhinos shirts bearing the Samaritans logo have raised £1,145 for the charity.
Leeds Building Society held the auctions at 11 of its branches so its members could bid for the limited edition Leeds Rhinos shirts, which were worn during the Leeds Rhinos' Betfred Super League clash with St Helens.
The shirts were commissioned after the Society gifted its sponsorship of the shirts to Samaritans to help raise awareness of mental wellbeing as part of its two-year partnership with the charity to raise £250,000 to enhance the technology available to Samaritans volunteers.
Richard Fearon, Chief Executive Officer at Leeds Building Society, said: "By making space for Samaritans on the front of the Leeds Rhinos shirt for a one-off game we were able to help raise awareness of the charity's work and the dedication of its volunteers.
"It's been great to see how many members placed bids to get one of the unique shirts and the money raised will be added to our fundraising efforts, which have now surpassed the £300,000 mark."
Leeds Building Society has been the main shirt sponsor of Leeds Rhinos for 13 seasons – the longest running sponsor partnership in Super League.
Ends
Notes to Editors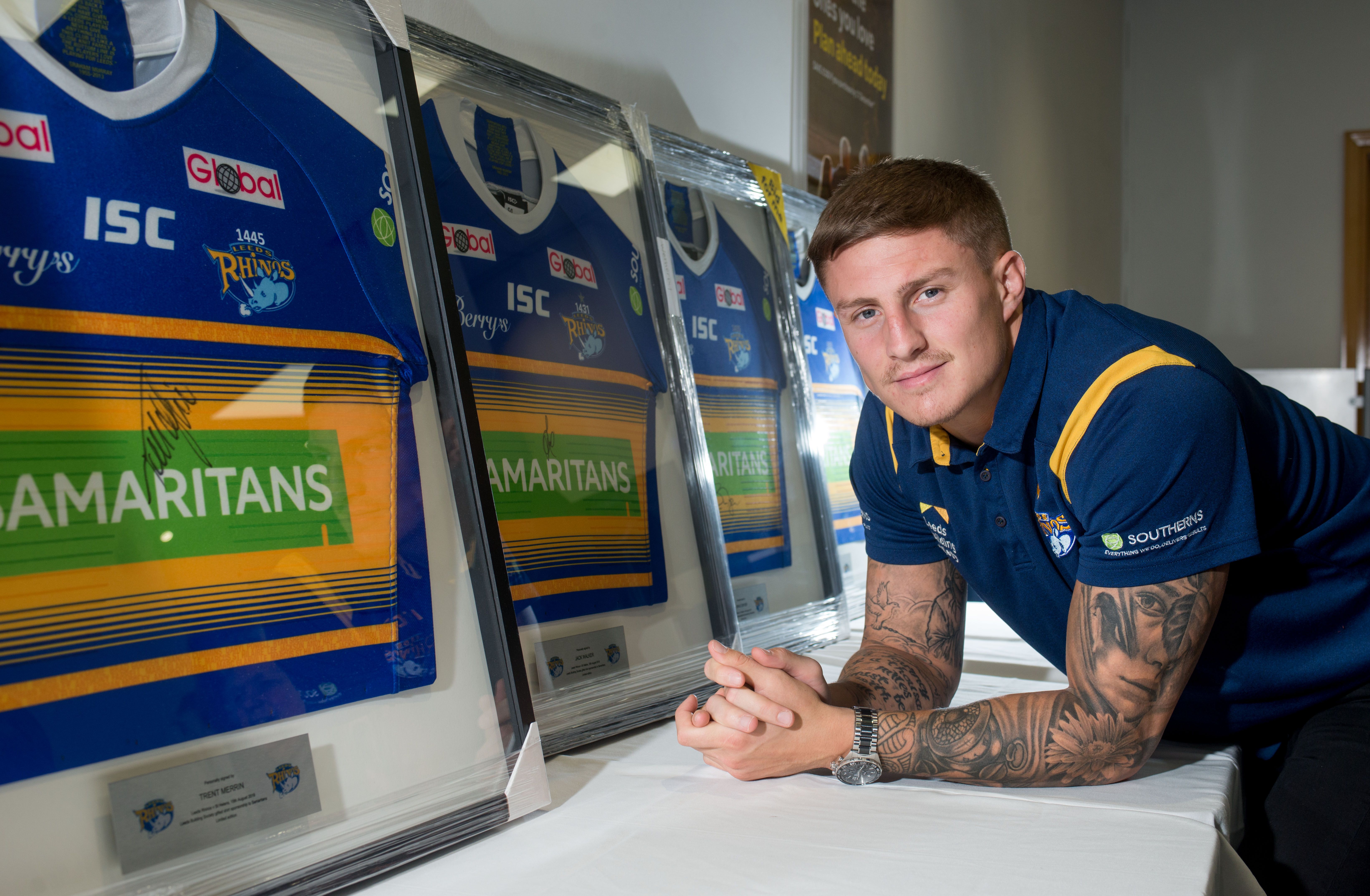 Leeds Rhinos' Liam Sutcliffe presented the unique shirts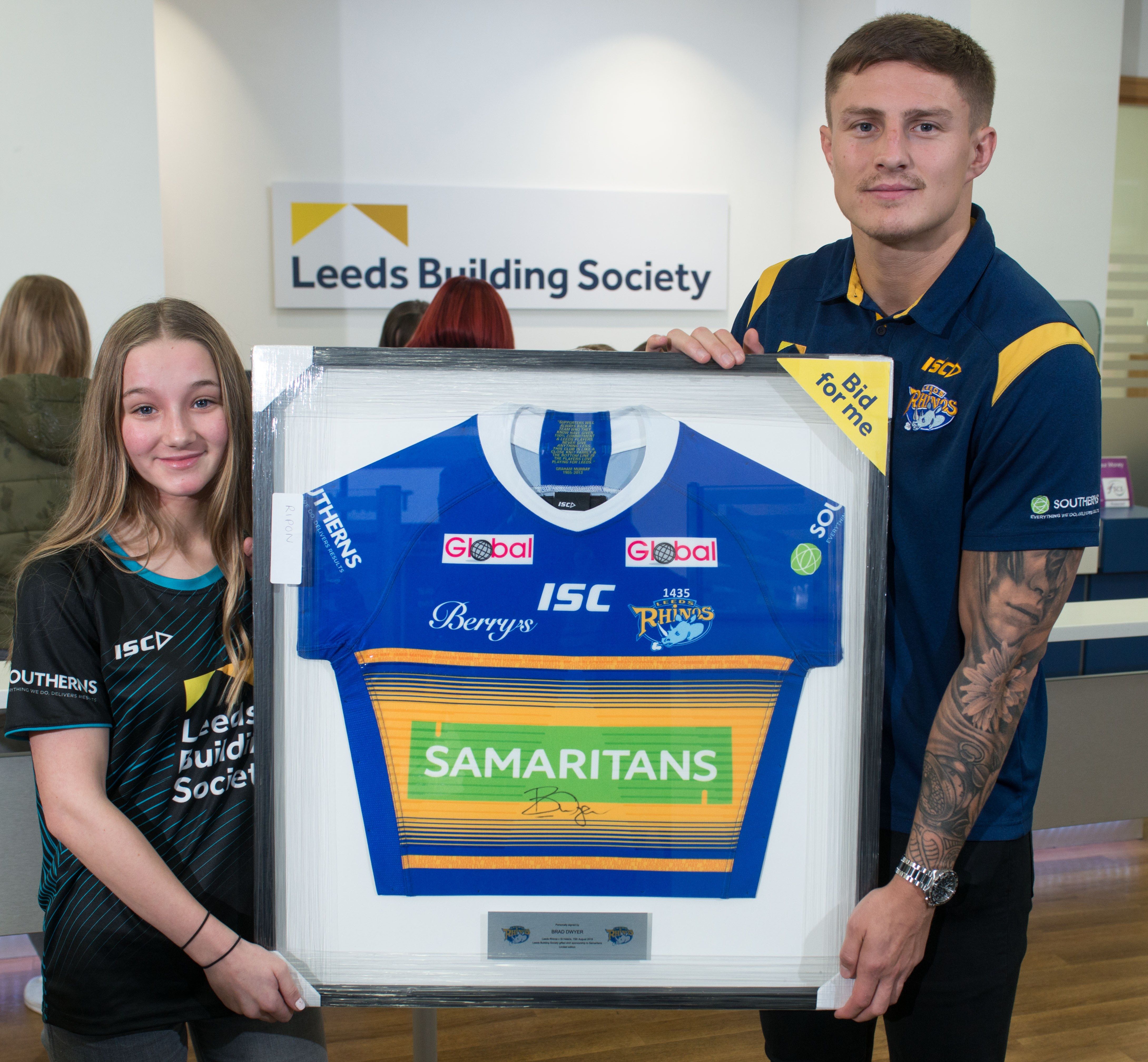 Liam Sutcliffe present the limited edition Samaritans shirt to Emily Blyfield
Samaritans
Anyone can contact Samaritans any time for free from any phone on 116 123. This number is free to call and will not show up on your phone bill. Or email jo@samaritans.org or go to www.samaritans.org to find details of your local branch where you can talk to one of our trained volunteers face to face.

Samaritans is a charity and it's the public's kind donations and more than 20,000 trained volunteers that mean we are always there for anyone struggling to cope.
Your money or your time could save a life. Find out how you can support us http://www.samaritans.org/support-us
Leeds Building Society
Samaritans is at the heart of communities and so are we - Samaritans has hubs in 49 of the areas where we have branches.
Leeds Building Society has a target to raise £1.2m for charities and good causes by the end of 2020.
In 2018, it helped over 43,000 more people have the home they want and over 63,000 more people save for their future.