Back to Charity and Community
Society managers volunteer to help the homeless
Our branch managers based in the North volunteered for a day to support St George's Crypt in Leeds, a drop in centre and shelter for the homeless in Leeds that has been in existence for over 80 years.
The team were split into working parties for the day, with some members of the group assigned kitchen and dinner duties by preparing and serving lunch to the homeless. Others were able to show their creative side in preparing greetings for those visiting the centre.
A production line was formed for the day preparing gift bags to promote the centre, and there was also the heavy work of restocking the store rooms and sweeping and mopping up.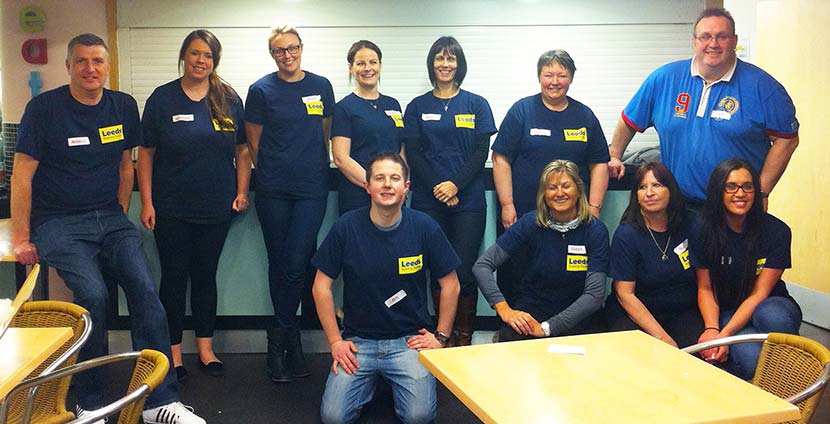 Back Row - Andrew Wilson (Sheffield Branch Manager), Melissa Foulis (Doncaster Branch Manager), Heidi Deaton (Harrogate Branch Manager), Lavinia Croft (Wetherby Branch Manager), Jacqui Hart (Regional Branch Manager), Maxine Walton (Ripon Branch Manager) and Dave Welsh (North Regional Sales Manager).
Front Row - Craig Russell (Hull Assistant Manager), Cheryl Westoby (York Branch Manager), Sue Forge (Boston Spa Branch Manager) and Charlotte Rafferty (Nottingham Branch Manager).