Back to Charity and Community
From databases to digging for Leeds Financial Crime team
A team of 16 volunteers from our Financial Crime team spent a day improving the facilities for visitors to the Donkey Sanctuary in Leeds.
They were taking advantage of the volunteering scheme, which allows all Society employees a day's paid leave each year to help in the community.
The volunteers focused on an area which required re-landscaping as the stream and pond had dried up and become covered with large stones.
Cathryn Dixon, Centre Manager at the Donkey Sanctuary, said: "We depend on people volunteering and giving the gift of time to us. The wonderful group from Leeds Building Society spent their time doing work on a new pond to help with drainage works within our grounds, and we are so grateful for their time."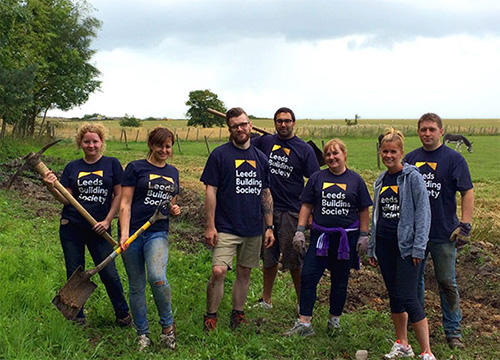 (pictured L-R) Celina Bunting, Jane Shepherdson, Richard Haigh, Amit Parmar, Linda Shackleton, Kelsey Fletcher and Stephen Senior (all Leeds Building Society).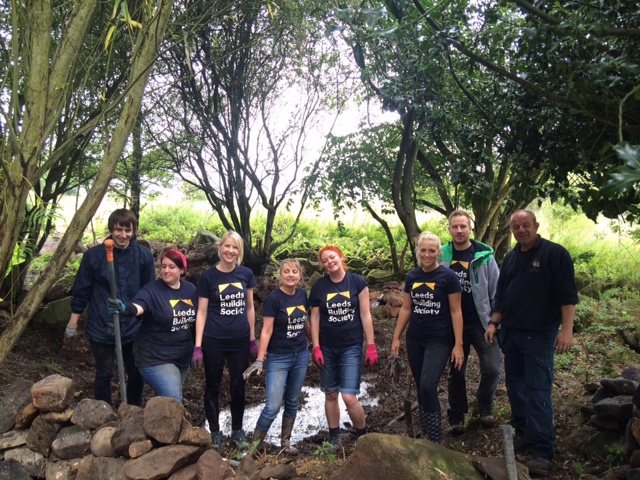 (pictured L-R) Andrew Hardy, Jackie Redfern, Angie King, Karen Hardisty, Claire Dovey, Rebecca McLean, James Fox (all Leeds Building Society) and Darren (Donkey Sanctuary).