Back to Charity and Community
From spreadsheets to spades for Leeds Project team
A team of 25 volunteers from our Change Delivery department spent a day revamping the adventure playground area at Nell Bank in Ilkley.
The team's tasks included moving bark and painting an indoor dining room.
Megan Isaac, from the Change Delivery team, organised the visit and said: "We had an amazing day and the staff at the site really appreciated our efforts. It was strenuous but satisfying, especially when you could see the completed work. It was a great team building exercise, and we all enjoyed working and interacting with people outside our normal environments. We found the activities, which will make a real difference to a large number of people, challenging and rewarding."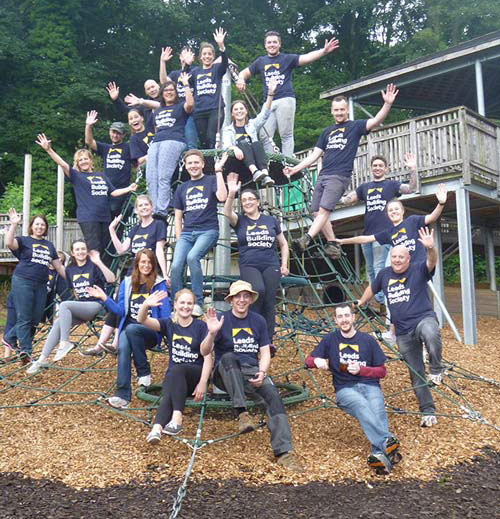 (Pictured L-R) Clare Renwick, Allison Banks, Jess Liversidge, Joanne Breslin-Brooke, Simon Gleeson, Helen Briggs, Abigail Ward, Laura Atkinson, Paul Horsbrough, Lois Lister, Craig Wheelhouse, Charlotte Houghton, James Flatt, Victoria Wood, Tom Tinkler, Sandra Lawson, Megan Isaac, Tom Collins, Rob Pickford, Richard Powell, Jade Broadhead, Jack Molyneux and Chris King.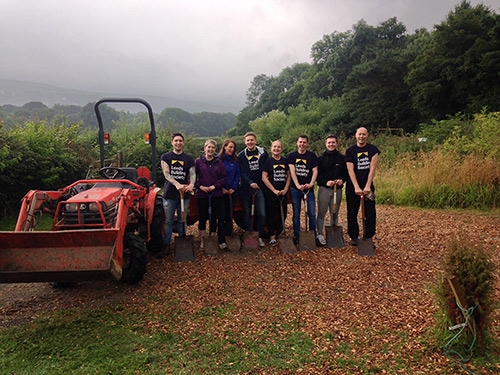 (Pictured L-R) Jack Molyneux, Abigail Ward, Helen Briggs, Craig Wheelhouse, Lois Lister, James Flatt, Tom Collins and Paul Horsbrough.