Back to Charity and Community
Society's Customer Liaison team swap office wear for overalls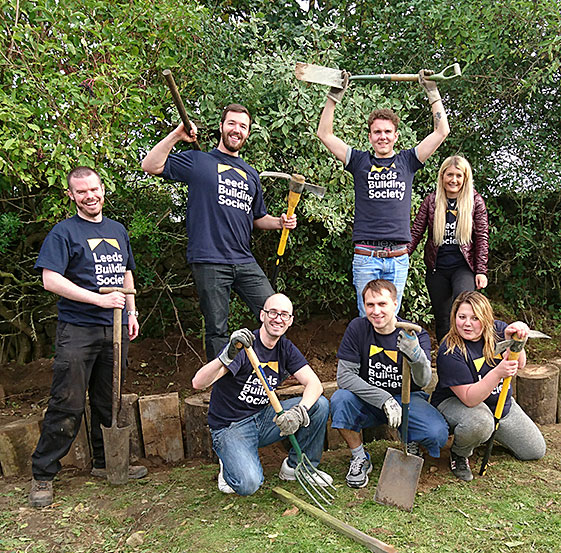 Some of the seventeen strong team of volunteers.
Seventeen volunteers tackled environmental improvements at a city charity so young people can enjoy more outdoor activities.
The teams cleared wasteland at Lineham Farm so a decking area could be built around the new static sensory caravan. They also carried out earth works and built a stage for the charity's outdoor theatre, at its site in Swan Lane, Eccup in Leeds.
Amanda Bennett, from Lineham Farm, said: "The teams rolled their sleeves up and got stuck in to two projects. The area around our brand new sensory caravan, for children with severe disabilities, needed clearing so that we can build a ramp and decking around it. We are also building an outdoor theatre area so that our young people can put on plays and performances during the week.
"The work that the Leeds Building Society teams carried out will benefit our young people hugely and we really appreciate their ongoing support."