Back to Charity and Community
Fundraising via Society colleagues nets over £3,000 for Candlelighters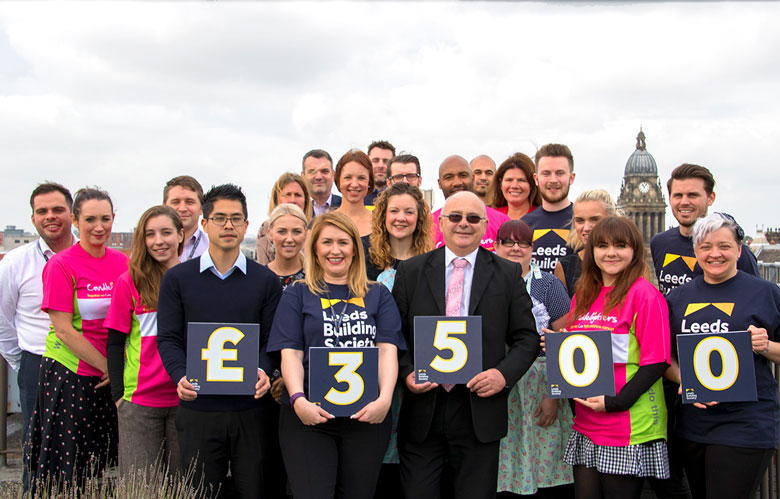 Pictured are members of the Risk team celebrating their fundraising for Candlelighters.
Colleagues from our Risk department joined forces to raise £3,500 for a local children's cancer charity.
The team organised and took part in events including bake sales, a combined marathon and climbing the Three Peaks.
The money raised will help Candlelighters to continue to support children with cancer and their families.
To celebrate this donation, the Society fundraisers were joined at their Head Office by the charity's corporate fundraiser, Brian Curran, who said: "This is a great example of corporate support and we are grateful to everyone who took part in these events. The support of Leeds Building Society ensures we are able to continue to support local children with cancer and their families."