Back to Charity and Community
Society's North East branches raise £7,000 for Daft as a Brush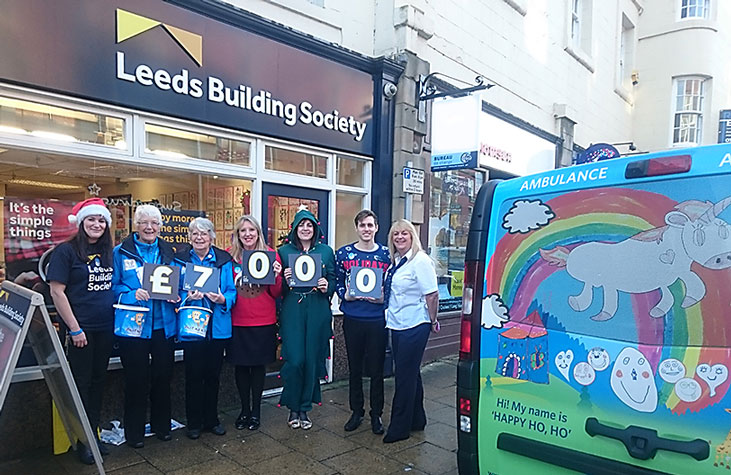 £7000 total raised for Daft as a Brush
Colleagues at our branches in the North East raised £7,000 for Daft as a Brush cancer patient care during 2016.
This local charity provides free transport to and from hospital for people with cancer.
Society colleagues in the region pledged the results of all their fundraising activity this year to help Daft as a Brush, and tackled a variety of challenges to bring in the cash.
This included 10 colleagues from across Leeds Building Society's North East branches taking part in a cycle ride during the summer between the branches in Morpeth, Durham, Blyth, Whitley Bay, North Shields, South Shields, Wallsend and Newcastle.
Other fundraisers which took place through the year included coffee mornings, sponsored slims, raffles, cake sales and tombolas.
Pictured, L-R, outside Morpeth branch are Vicky Sleight (Morpeth branch manager), Viv Ord and June Lee (volunteers at Daft as a Brush), Verena Harrigan, Laura Connolly, Martyn Tailor (Customer Service Advisers at Morpeth branch) and Diane Newall (Customer Service Adviser, South Shields branch).