Let's hear it for our second award winners!
Providing shelter for volunteers…
We're on a roll! Next up on our Community Reward Scheme podium is Cross Flatts parkrun. Together, with Hunslet Rugby Foundation, Cross Flatts parkrun are working to provide a shelter for volunteers.
The award: Leeds Building Society was delighted to be able to help out with such a community focused project and awarded funding of £2,000 to cover the cost of building a shelter.
"Being able to provide a permanent shelter allows the running community to give something back to the park for everyone to benefit from. It also allows us to demonstrate parkrun's commitment to the community we all share."
Phil Hodgson, Volunteer, Cross Flatts parkrun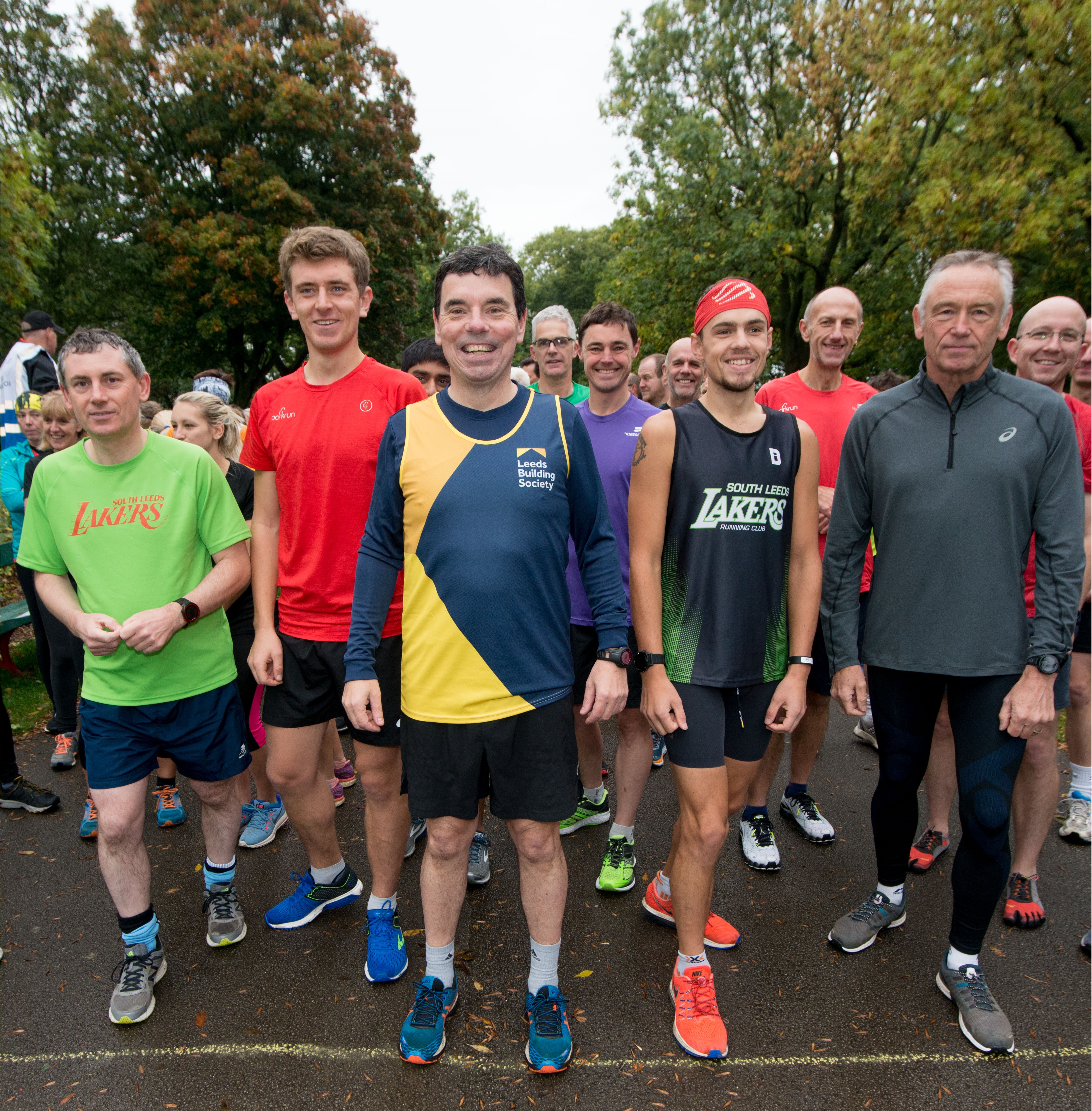 The project: In winter months, there is currently no shelter for volunteers scanning parkrun tokens at the finish line. A structure will cover volunteers from wet and icy weather as well as benefitting the wider community in poorer weather conditions.
The parkrun: Cross Flatts parkrun takes place in Cross Flatts Park in Leeds and hosts a growing community of 150 runners and volunteers. Since set up in March 2013, event attendance has tripled in size.
What is the Community Reward Scheme?
By providing funding and volunteer support, the scheme directly helps projects aimed at improving local parkrun communities. To apply, all we ask is that you're a UK based 5k parkrunner. Up for it? Take a look at the following video for the full story…
Will you be next?
If your local parkrun community could do with some extra funding, get in touch. Here's what we need to know:
Information about the project and why it's important
How the funding would make a difference in the local community
The amount of time it will take and how much you think it will cost
What types of things can we fund?
The money available from our Community Reward Scheme can be used for all sorts of things. From swings to seating and park maintenance to litter-picking, you name it and we're here for you.