The awards keep coming!
We're helping three more parkruns care for their communities.
November saw a triple haul of awards in our Community Reward Scheme. Here's how we helped Durham, New Earswick and Croxteth Hall parkruns put their plans into action…
Durham parkrun: Each week after the 400 or so members of this popular parkrun head home, a relay takes place. The run directors take all the equipment home, then transfer it midweek ready to put in place for Saturday's get together. A lock-up storage facility for all those flags, posts, tapes and paraphernalia will make life so much easier.
Award amount: £200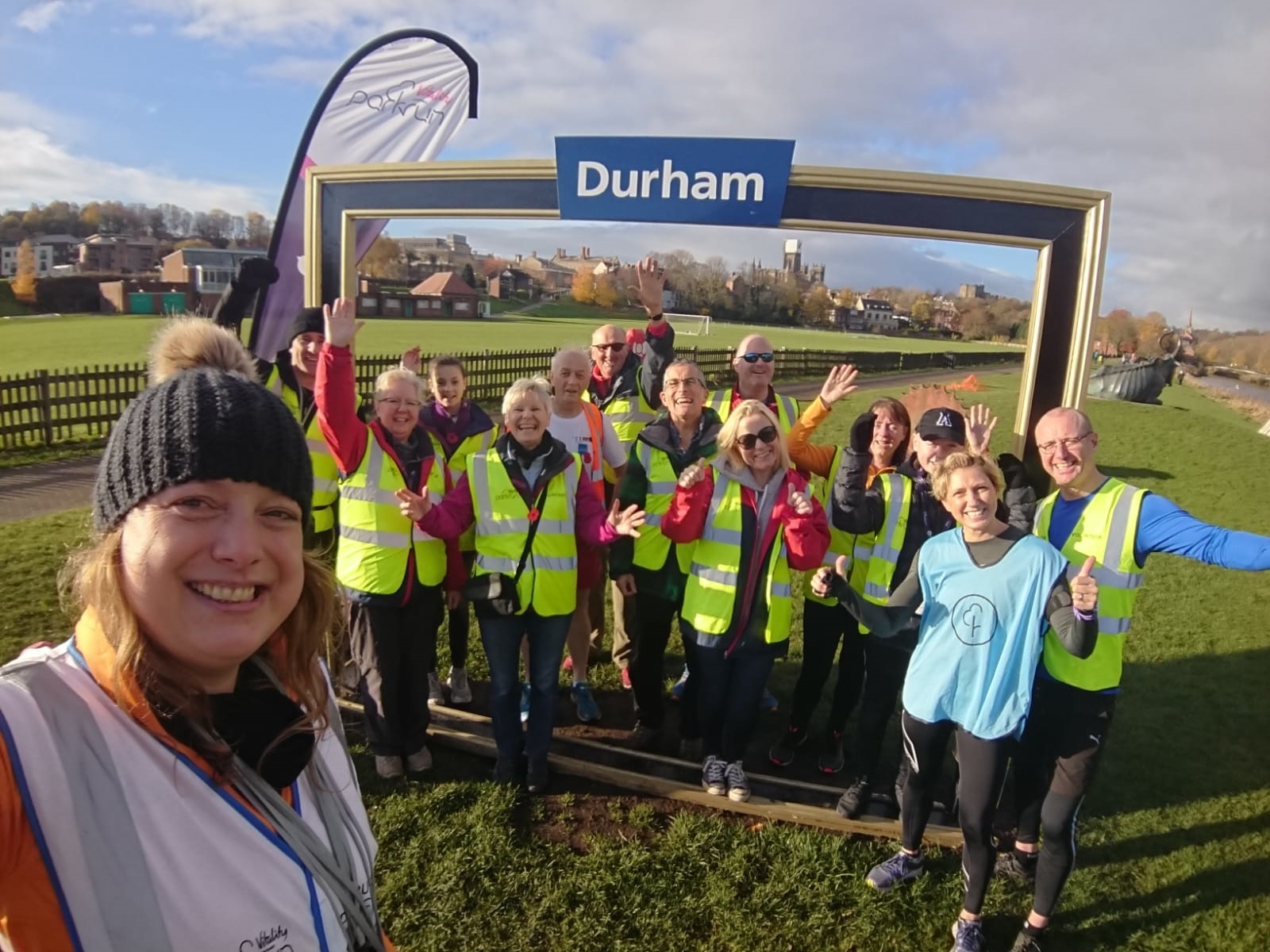 New Earswick parkrun: It's store wars for New Earswick parkrun too as all of the equipment goes home with the volunteers at the end of each event. Storing the bulk of the necessary equipment on-site would certainly ease matters. We're helping by putting a sturdy door on the nearby cricket hut, giving this parkrun a ready-made lock up that's good to go.
Award amount: £190

Croxteth Hall parkrun: Some of the benches that provide much needed support for runners, families and park visitors have had to be removed due to poor condition. And that's especially inconvenient for older folk and those with small children. We're helping to install two new benches to give runners, walkers and volunteers a place to relax following their parkrun.
Award amount: £1,688
What is the Community Reward Scheme?
By providing funding and volunteer support, the scheme helps projects aimed at improving local parkrun communities. To apply, all we ask is that you're a UK based 5k parkrunner. Take a look at the following video for the full story.
Will you be next?
If your local parkrun community could do with some extra funding, get in touch. Here's what we need to know:
Information about the project and why it's important
How the funding would make a difference in the local community
The amount of time it will take and how much you think it will cost
What types of things can we fund?
The money available from our Community Reward Scheme can be used for all sorts of things. From swings to seating and park maintenance to litter-picking, you name it and we're here for you.