Proudly supporting our charity partner: Dementia UK
Dementia UK is the specialist dementia nurse charity. Its nurses, known as Admiral Nurses, provide expert support to families affected by all forms of dementia. There is currently no cure for dementia, and families are often left without the support they need. This is where Dementia UK's Admiral Nurses come in, offering expert, practical advice and compassionate emotional support, from getting a diagnosis to coping with bereavement.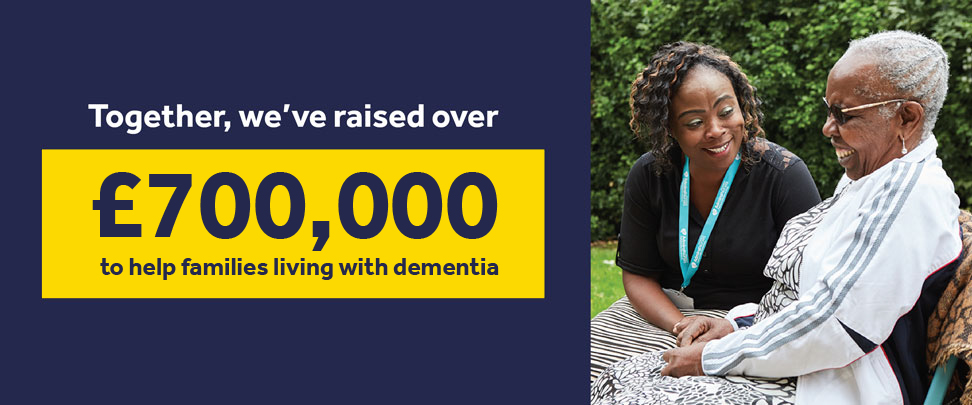 Bringing dementia support Closer to Home
We've raised over £700,000 for Dementia UK, helping the charity to launch its clinics service, Closer to Home, bringing expert dementia support closer to families who need it most.
With the help of our funding, Dementia UK is offering virtual clinics appointments by phone or video call for families living with dementia. Throughout 2023, Admiral Nurses will also be offering face to face appointments in select Leeds Building Society branches.
To find your nearest clinic or book an appointment, please visit dementiauk.org/closer-to-home