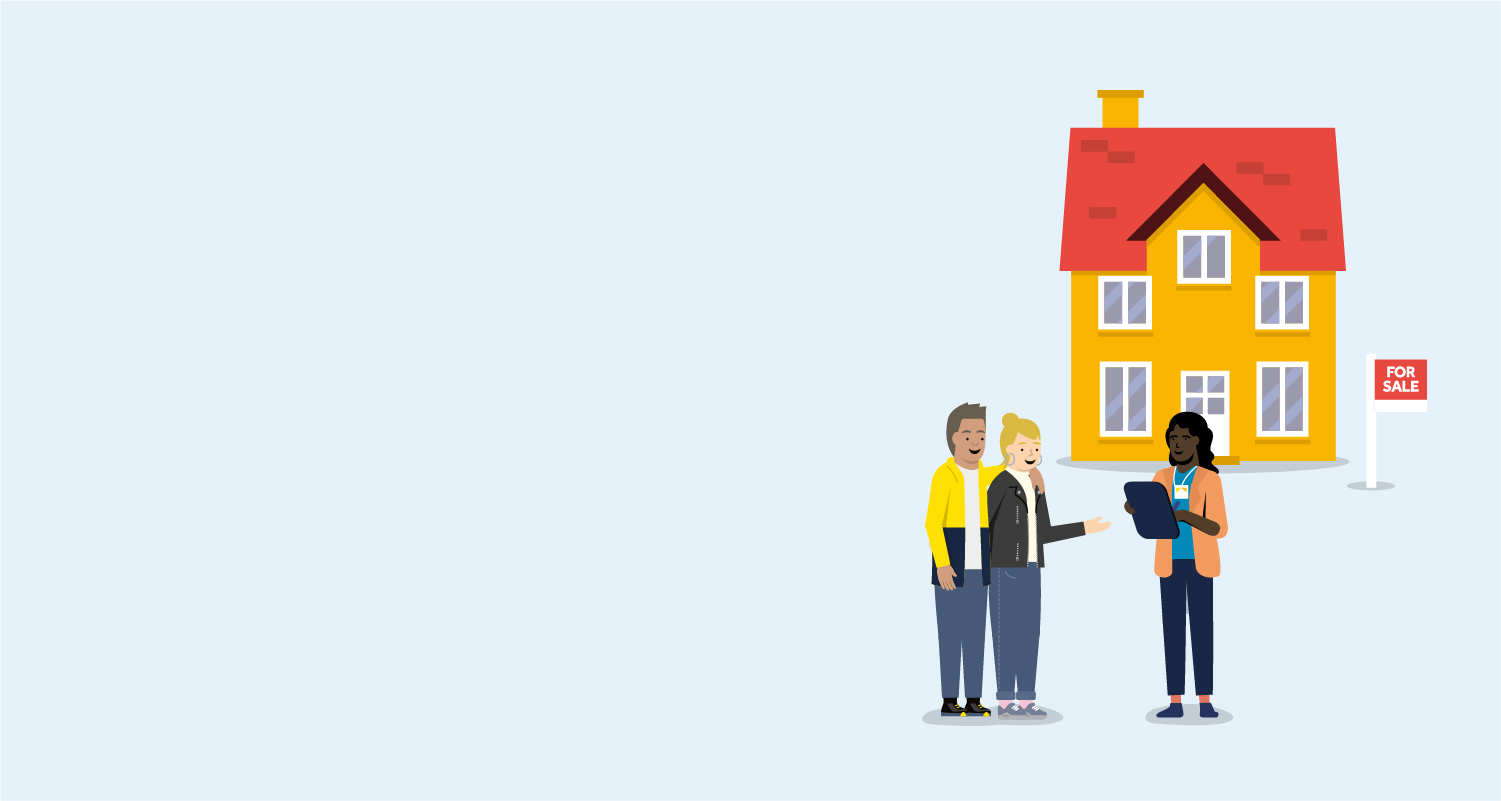 Financial help for first time buyers
Warning: THE MORTGAGED PROPERTY (WHICH MAY BE YOUR HOME) MAY BE REPOSSESSED IF YOU DO NOT KEEP UP REPAYMENTS ON YOUR MORTGAGE.
When you're looking to buy your first home, it can be difficult saving up for the deposit you need. Fortunately, there's plenty of support out there to get your foot on the housing ladder.

Here's a guide to some of the schemes you may be able to access.


Shared Ownership

Shared Ownership schemes allow you to buy and own part of a property and pay rent on the rest.
It means you own a share of a property – which could significantly reduce the deposit you'll need. That's because your deposit is based only on the value of your share of the property you buy.
Check out the criteria below to see if Shared Ownership could work for you.

To be eligible for Shared Ownership, your annual household income must be less than £80,000, or £90,000 if you're looking to buy in London. Any of the following must also apply to you:
you're a first-time buyer,
you used to own a home but can't afford to buy a new one, or
you're an existing shared owner.
Once you're in your Shared Ownership property, you may be able to buy and own more of the property. This is called "staircasing".
You can find more details here.


Help to Buy: Equity loan in England and Wales

The Help to Buy Equity Loan (2021-2023) Scheme helps buyers into home ownership by making it possible to buy a property and get a mortgage with a lower deposit, with the maximum purchase price dependent on region. A Help to Buy Equity Loan is only available for first-time buyers who are purchasing new build properties.
You'd be required to raise a minimum of 5% deposit of the property price, and the government can provide an equity loan of up to 20% of the purchase price, or up to 40% in London. This means you'll need to arrange a mortgage on the remaining amount.

You won't be charged any interest on the equity loan for the first five years. From year six, you'll pay a monthly interest fee and a £1 monthly management fee, for detailed information on the interest and fees you'll be charged, please read The homebuyer's guide to the Help to Buy: Equity Loan.
To qualify for a Help to Buy Equity Loan you must be a first-time buyer and the new build property you purchase must be within the relevant regional price cap. The mortgaged property must be your only home, and you can't sublet the property.
If you decide to take out a Help to Buy: Equity Loan, you must agree to repay it in full, plus interest and management fees. You can pay this off part by part through the duration of the loan term.

You must repay your equity loan in full:
at the end of the equity loan term,
when you pay off your repayment mortgage,
when you sell your home,
if you do not comply with the terms set out in the equity loan contract and you are asked to repay the loan in full.
For further details on the Help to Buy: Equity Loan scheme, take a look at the English government's Help to Buy: Equity Loan homebuyers' guide and the Welsh government's Help to Buy – Wales Buyer's Guide.


Right to Buy

If you currently rent a council or housing association home, you may be able to buy the property at a discounted rate through the Right to Buy scheme. This lets you buy your home at a discounted rate if you rent an eligible home. The maximum discount depends on where you live, but can be up to £84,600, or £112,800 in London.

To qualify for this scheme, you have to have lived in council or housing association housing for three years, and your rented property must be your main home. Also, the housing association has to participate in Right to Buy or you must have Preserved Right to Buy; not all do. You usually still need a mortgage to buy a property through Right to Buy.


Discounted Market Sales
Discounted Market Sales (DMS) are properties sold at a discount to their open market value. These discounts often last forever, helping to ensure the long-term supply of affordable housing in an area. Discounts typically start at 20%, but can vary from property to property, and their availability differs dependent on area.
The schemes help reduce the deposit required to purchase a home, as the deposit will be based on the discounted purchase price. In addition, as the mortgage would be a lower than an open market value purchase, the monthly repayments are likely to be lower. Should you decide to sell a property bought through this scheme, it will be sold with the same discount percentage you purchased it at.
DMS properties are offered through local councils, so check locally to see what properties may be available in your area and make sure to check individual property details to understand if you'll be an eligible buyer.


England, Northern Ireland, Scotland and Wales
The schemes on offer and their criteria can vary within the different countries in the UK. Please follow the links below for full guidance on affordable housing schemes in your region.

England
Northern Ireland
Scotland
Wales
Information correct as of October 2021
The information in this article is sourced from gov.uk, gov.scot, gov.wales and housingadviceni.org
This article is intended for information purposes only and is accurate at the time of publication. It's always advisable to verify any information you take before relying on it.