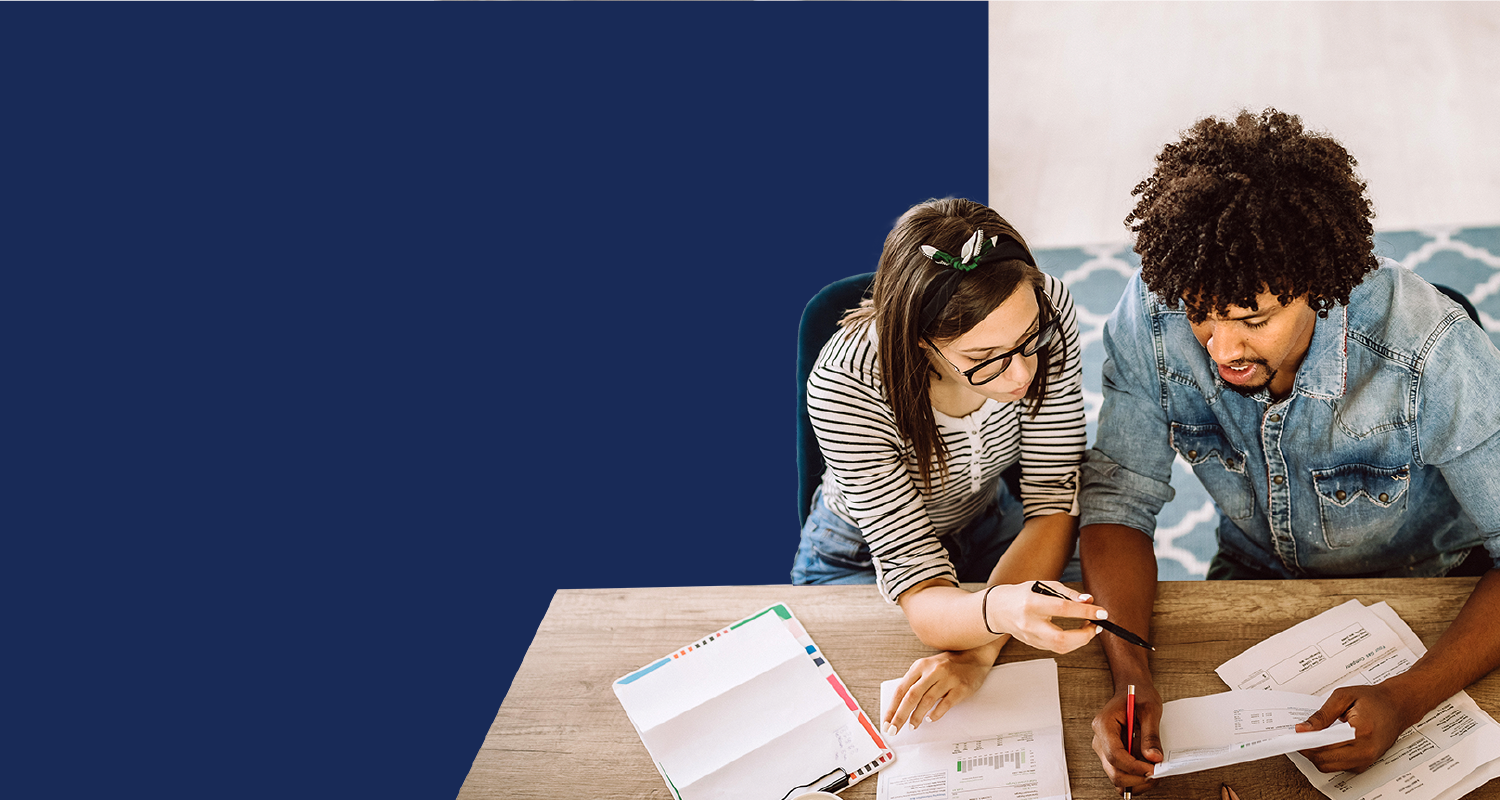 How to build towards a house deposit
Are you wanting to take that first step on the property ladder but finding it hard to save up a deposit?
With property prices having surged in the last couple of years, finding the money to put down for a mortgage can be tough.
But from shrewd saving to cutting costs, there are ways to make it happen. Here's our tips for saving for a house deposit in 2023.
How much deposit do I need to buy a house?
You usually need to have 5-10% of your property's value as a deposit, but you can put down more than that if you can afford to. As it stands, 95% loan-to-value (LTV) mortgages are available via the Mortgage Guarantee Scheme until the end of 2023.
As for how much that means you'll need in real terms, money.co.uk currently estimates the average deposit required for a house in the UK to be around £61,000. However, this a figure which is skewed by London house prices, where the average deposit sits at over £115,000, so it really depends where in the UK you're looking to buy. Head up north, for example, and average house deposits sit in the region of £25,000-£40,000.
If you want to know what a deposit for a home could look like for you, start by checking local property prices and calculating 5-10% of the advertised property price.
How to save for a house deposit
1. Cut your costs
Review your current outgoings to see if there are areas where you can reduce your spending to help save for a deposit. Reducing your main costs, such as your rent, energy bills and groceries, is often easier said than done, but there may be lifestyle changes you can make to help you put aside a bit more money each month.
How to reduce your bills
Compare energy provider tariffs to see if you can move to a cheaper option
Shop around for cheaper mobile and broadband packages
Check your council tax tariff to see if you're paying in the right bracket
How to reduce everyday spending
Look at your bank statements and identify areas where you can cut back
Check your subscriptions and cancel any services you don't use
Download a saving/budgeting app to track your spending
Use loyalty and cashback schemes to earn money back on your spending
How to reduce or eliminate rent
2. Make the most of government schemes
If you're a first-time buyer, you may qualify for one of the government's grants or schemes aimed at helping prospective home buyers get onto the property ladder.
Help to Buy & Mortgage Guarantee Scheme
The government's hugely popular Help to Buy equity loan scheme, which helped many first-time buyers use 5% deposits, expired at the end of March 2023. Whether Help to Buy or a similar scheme comes back is yet to be seen, but the Mortgage Guarantee Scheme, which currently runs until the end of 2023, has increased the number of 95% LTV deals available to buyers. This means you could still access 5% deposit buying options.
Shared ownership
Particularly popular in areas like London where house prices are high, shared ownership allows you to buy part of a property rather than all of it, meaning you partially own and partially rent the property you purchase. You can increase your equity in the property over time by buying further shares, this is known as staircasing. This makes buying a home more accessible for those struggling to build up a deposit for a conventional mortgage.
Shared Ownership isn't exclusive to first time buyers, but there are eligibility criteria set out by the government on who can apply for properties in the scheme, and you can find that here.
3. Get a helping hand from family
The 'Bank of Mum and Dad' is a very real thing in the property market, with gifts and loans from parents to their children totalling £8.8 billion in 2022 alone, according to the property group, Savills. In total, 170,000 property purchases were made in 2022 by 'assisted' first-time buyers (46% of all FTB purchases) – an indication of just how normal family financial support has become for many budding homeowners.
So, whether it's moving back in with family to save money or using their support to help build towards your house deposit, don't be shy to ask for help if it's available to you.
4. Make your savings work
Choosing the right account for your savings can play a huge role in helping grow your money towards your house deposit target. One of the best places to put your money could be an individual savings account (ISA), where you can earn tax-free interest on up to £20,000* of savings per year.
Fixed Rate Cash ISAs
If you want to take advantage of your ISA allowance of £20,000 per year*, then you can invest in a Fixed Rate Cash ISA that will pay a fixed, tax-free* rate of interest on your savings for the entire term of the account, subject to terms and conditions. A Fixed Rate Cash ISA can be used alongside a Lifetime ISA to supplement your savings or as your main account.
Home Deposit Saver
Another option is our Home Deposit Saver. It lets you earn a competitive rate of interest whilst building up the deposit needed for your first home. Plus, it offers a £500 bonus to boost your savings if you receive a residential purchase mortgage offer from Leeds Building Society, subject to the account terms and conditions.
Get the right mortgage product with us
Whether you're a first-time buyer or looking to take the next step on the property ladder, we're passionate about helping our members save and find the best possible mortgage product for their needs .
Look at our full range of savings options today.
This guide is intended as a summary only and does not constitute legal or financial advice given by Leeds Building Society. No reliance should be placed on this guide. We recommend that you seek independent legal advice and/or financial advice if you have any questions or queries.
*Tax-free means that interest payable is exempt from income tax.
Deposits in any tax year are subject to the limits set by HM Revenue and Customs (HMRC) and may therefore be subject to change.
The tax treatment depends on the individual circumstances of each customer and may be subject to change in the future.