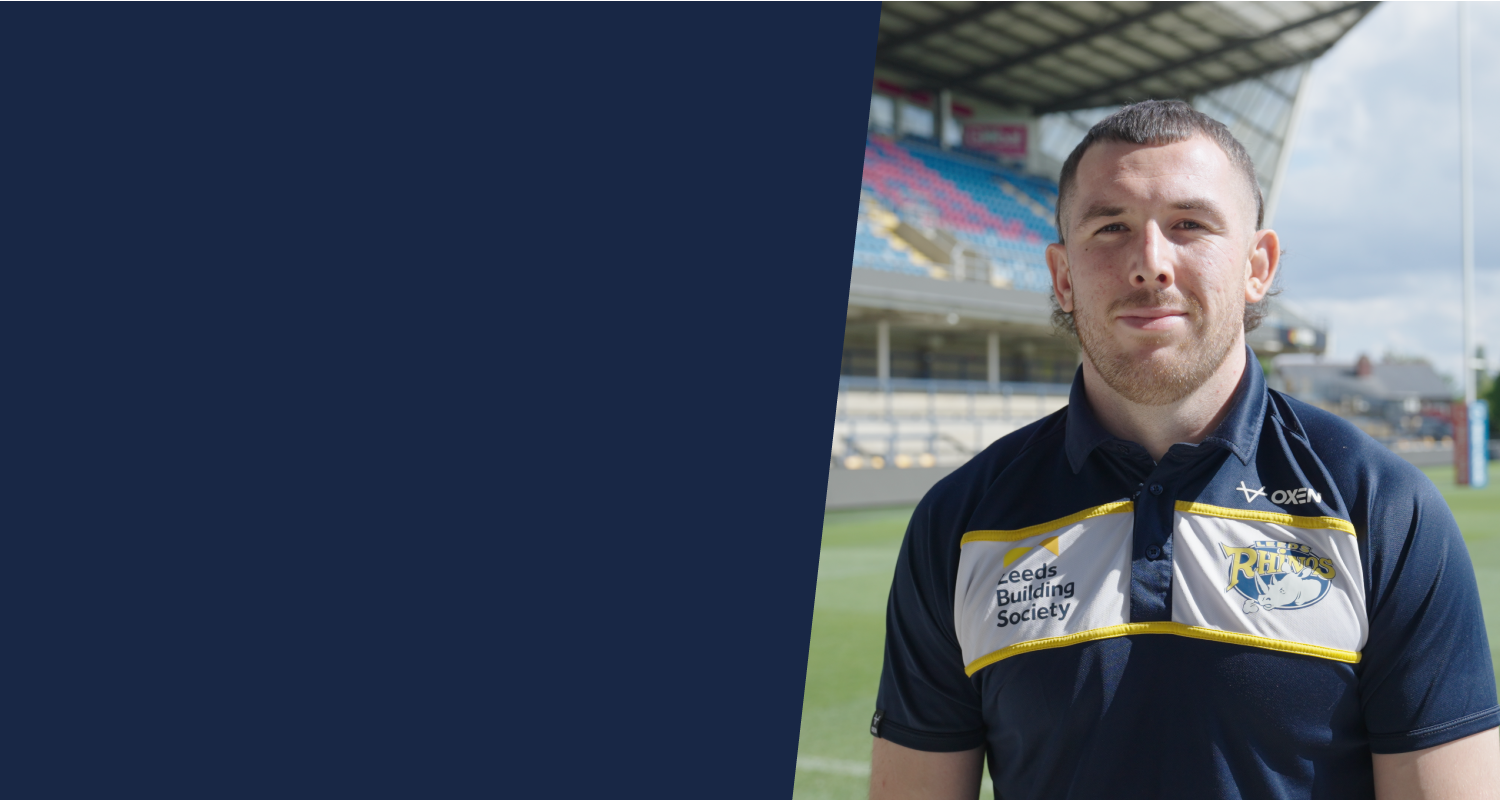 Leeds Rhinos Homebuying Stories
Whether it's a passionate Headingley crowd or one of our members getting the keys to their new property, there's nothing like being at home.
And that's been true since 1875, when our founding members formed a mutual building society to help working people get a mortgage. Not long after, and just a few miles away, a group of people got together to play rugby and form the team we know today as Leeds Rhinos.
Watch the Rhinos homebuying journeys
We've proudly sponsored Leeds Rhinos for 17 consecutive years* and have been by their side for both the ups and downs.
But we wondered, what homebuying journeys have the Rhino's rugby league and netball players been on? And what does home ownership mean to them?
Watch the video below to hear from players past and present to find out.
One thing is the same throughout all their stories: home is where community and belonging begin, something both us and the Rhinos have understood for nearly 150 years.
*We've been the front shirt sponsor for the Leeds Rhinos men's rugby team since 2007
This article is intended for information purposes only and is accurate at the time of publication. It's always advisable to verify any information you take before relying on it.